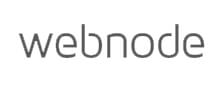 Webnode Review Conclusion
Webnode is one of the best international website builders that you can use to create a multilingual website. It can be also considered as one of the easiest to use website builders on the market.

Being a seasoned and mature product, most of its kinks have been worked out, and it works flawlessly, ensuring that you get the best of website creation and editing tools with plans that cover different price points.

Webnode is a great choice for everything starting from simple blogging sites to complex online stores.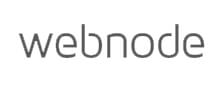 Pros
You can use it for free
No Floating Ads even on the free plan
Offers reasonably priced paid plans
HTML coding edits supported
Easy to use, intuitive and beginner-friendly website editor
Supports creation of unlimited websites on a single account
Offers ample storage space (Professional Plan)
Available in different languages (24)
Lots of impressive and responsive premade templates
Has backup and restore
Lots of support materials available: In-depth instructions and tutorials
Cons
No live chat or phone support
Switching templates without losing data not supported
Limited Blogging and eCommerce features vs. competitors
No App Market
Limited drag-and-drop functionality and fine-tuning
"Any darn fool can make something complex; it takes a genius to make something simple." – Pete Seeger
Where am I going with this quote in this Webnode review?
Allow me to explain:
When Westcom, Ltd started the development of the Webnode website builder back in 2006, there were very few of such software. WordPress was only 3 years old. Having that vision and goal to avail a straightforward and straightforward to use tool to make websites, even for beginners was a genius move!
Truth be told, Webnode just works. Tried and true, it does what it advertises. I found it very intuitive; Webnode eliminates all the complexitities and requirements of website creation.
And you know what, you don't have to be a developer (have coding experience) to use it. Even better, you won't stretch your budget (if you have a limited budget) to create a website. Awesome, right?
That said, follow along as I walk you through my Webnode review, and why you should consider it. Well, I also want you to consider me a genius, so I did research and simplified everything – for you- on the Webnode website builder.
What can you expect? keep reading if you want to learn
What is Webnode?
Who is Webnode for?
How to use Webnode to create a website
Webnode Pricing (Plans)
Webnode's support for Blogging, and eCommerce
Webnode Analytics and SEO
Webnode's Domain Services, Customer Support
Let's kick things off
Webnode Review: What is this Website Builder?
You would think that creating a website is very demanding -the truth is that a novice might mostly be overwhelmed – it's actually quite technical unless you;
Are a web developer or You have experience using a solid beginner-friendly tool like Webnode.
Webnode is a simplified DIY website builder with a point & click style editor that has been around since 2008. It got developed by Westcom, Ltd, a Czech Republic company. Currently, its headquarters are in Zug, Switzerland, but development and technical operations still get handled in the Czech Republic.
It has over 40,000,000 registered users worldwide. It's not a surprise; in fact, you might be wondering, whats the magic formula for such a wide appeal?
Webnode is a multilingual builder with support for a whopping 24 languages. That's the secret for its international success, as non-English speakers or those looking to set up localized websites make it their default builder.
On top of being an easy to use website builder, it offers free secure hosting, professional email addresses (paid plans) and also domain services. That's why I called it a solid all-in-one tool at the start.
Since Webnode is cloud-based, you don't have to download and install it; you can use it online via web browsers like Safari, Chrome, Firefox, and more.
And the best part? You can access, use it and take your website to live without paying a cent, though you might run into limitations in terms of features and hosting resources.
But fret not. There are very robust paid plans that can help you build and host a fully-fledged Webnode website
Best Use Cases: Who Is Webnode for?
If you're looking to run a
Personal website
Blog (but not Advanced Blogging)
Small eCommerce site (not ideal for mid-sized to large online stores)
An online portfolio or a freelancing website
Event pages
And more with the ability for multilanguage support, then Webnode should be your gateway to taking your services and products online. Basically, you can create any type of website with it as long it is not for a large corporation with a multitude of requirements and lots of complexities.
Step By Step Process On How To Create Your Webnode Website
In this section of this Webnode review, we get to the most exciting part; building your first Webnode website. Here is how you go about it.
1. Visit Webnode's Website And Sign-Up For An Account
There are 2 prompt buttons for signing-up "Get started For Free" and "Create a Website". You can click on any to get redirected to the sign-up page.
Fill in your details, i.e., website name, your email account, and password. If you prefer signing-up with your Google or Facebook account, it's also supported to make everything easy for you.
2. Choose The Type Of Webnode Website You Want To Create
You'll get asked to choose between just a Webnode website or an eCommerce store.
Now after passing that step, you can choose your preferred Webnode template. Now let's talk about Webnode's templates features:
A gorgeous library of website templates; hundreds available
Templates look sleek, modern and function properly
You can preview a template before selecting
The templates are mobile-optimized (fully responsive)
Here is what you should consider choosing an excellent template.
Consider the menu style you want your Webnode website to use
Choose a template that will offer great user experience and be intuitive for your site visitors on any device.
Pro Tip
Make sure you choose a Webnode template you are satisfied with at the start before you start editing. You won't be able to switch the template later without losing your edited data and getting forced to start over.
After this step, your new Webnode website will load with a prompt to start editing and personalizing it with your details. Now don't be in a hurry; on the side, there is an option to click and watch a short video tutorial on how to edit your fresh Webnode website. Make sure you do watch that video.
3. Webnode Website Editing and Design Tools
Time to get your hands dirty.
But I'm jumping ahead.
First off, let me explain the design and editing tools you will come across and what they are for before I tell you about the rest of the process.
At the top bar, you have these quick to reach options at your disposal in case you make a drastic change and want to revert or redo your actions. Very handy.
Here is what is supported under pages. You have to click to access these features
View Your Website's webpages, E.g., Home, About Us, Contact Us
Add A New Page – This gets done by clicking on "+ Add Page." On a new page, depending on your template, there are several sections. You can add different content blocks as sections which have different style and layouts.
For example, after adding a photo gallery block, you can use either a lightbox or a slideshow style.
Info
A lightbox style enables website visitors to enlarge product photos, very helpful if you have an eCommerce as the enhanced clear view of products helps them make a purchase decision.
Create A Copy of An Existing Page – duplicate a page currently on your Webnode website.
Manage Your Site's Navigation menu – You can set if a page should appear in your menu or not. Furthermore, rearranging the order of your menu items, and creating sub-menus gets done by dragging items to the right underneath another item.
Restrict Access to a Page with Membership Registration, i.e., make a page only available for approved website members (for Standard and Profi Plans).
Set and Edit SEO Page settings like title, URL address, meta description, meta keywords, and more. I delve deeper into this in the SEO section.
You get the setting panel by clicking on it, you get access to the following
Settings:
You get a setting panel by clicking on it with options to:
General Tab – Here you have options to upgrade from free to premium
Domain Tab – Used for domain management, i.e., registering a new one or redirecting your custom domain
Email Accounts Tab – its where you manage your email accounts, but it's only accessible with premium plans.
Website Editors – Here you can invite other website editors to collaborate and also assign them administration rights to your Webnode website.
Website Settings Tab – This is where you take care of most of the backend management of your website. Options include
Editing your Website's name.
Search Engine Indexing (Turn On & Off) – not available on the free plan
Connecting Google Analytics.
Connecting your Google AdSense accountfor monetization, i.e., earning with Ads you approve on your Webnode website.
Implementing the Cookie Consent Bar (Turn On & Off).
Manage Membership Settings, i.e., Enabling Membership Registration (Turn On & Off), Approving Members Manually, Setting Registration Notifications, and the email accounts for alerts on this. These options are only available with only the Standard and Profi plans.
Editing your Website Header and Footer.
Design Tab – In this tab, you get plenty of design elements at your disposal you can use to style and make your site visually appealing.
Set Your Website's Color Scheme. There are advanced settings for changing the main website color. Better yet, you can change complementary colors which are used for Headings Subheadings, Icons, and buttons. Unfortunately, you can only select from a limited variety of theme color options, a downside compared to the website builder that allows custom color selection using a color picker.
Change Font – As a note, this a global change, meaning it takes effect in the whole of your Webnode website. Also, keep in mind different Webnode templates have different font options.
Favicon Icon – this is the small image on a browser's address bar or in tabs seen when you've visited that specific website. It helps people identify that specific website. A good example is the small YouTube logo you see on the browser's tab. You can change your Webnode website Favicon here.
Online Store Tab – Here you can add an eCommerce store functionality to your Webnode website.
Backup and Recovery – There is an option to create backups and auto-restore from a previous version. As a note, this feature is only available with premium plans.
Languages Tab – Here, you have an option to add a new language from the 24 supported depending on your plan.
Info
The options under Settings save you from having to get familiar with more complex hosting tools and technologies like cPanel, which are mostly used by Pro webmasters, which is a good thing for beginners.
4. Editing: How Does Webnode Work?
Having got to grips with the Webnode's design tools and settings, how do you go about with editing? Here are some tips to help you with the editing process.
First, Webnode is more of a "point and click editor"; it's "drag, and drop functionality" got phased out. You can move the blocks around and form columns, but that's all. However, adding content is easier than it seems. To edit a content element, like text, just click on it and add your changes.
What if you're out of website content?
Webnode gives you access a library of royalty-free images you can use to add more pizzazz.
Adding a new section is easy, move your cursor around the area you wish to do it (over either the beginning or end of an existing page section), and a Plus sign will appear, click on it and select the content you want to add.
Despite the limitation in moving blocks around your webpage, you can resize them (height and width). Just place your mouse in just the right place so as not to select content adjustment within a block; you will get controls for resizing it.
I've praised the Webnode editor a lot, you might think it's perfect, but that is not the case. There are a few things that left a sour taste in my mouth. Below are more details:
You can't change a Webnode template and keep the content (edits) that you had added. You've got to start over.
Limited customization in that there aren't any controls for resizing height and width of sections (padding), only blocks. Sections height and width depend on the template you're using.
Reusing or duplicating content blocks which helps with faster website building is not possible. You have to create a new block and edit it each time you want to use it in a similar way.
There's no search function (site search box).
Advanced users will love this freedom, as it helps alleviate the pain of not having an App market. You can add some 3rd party tools (widgets), embed videos and audio (by editing HTML code) as well as style your template using custom CSS rules.
Let's start with adding HTML code
Hover your cursor in the section you wish to make changes, a plus button (inside a circle) appears. Click on it so that a content bubble with various blocks appears.
On the top right, there is a circle, click to see more options where you click on HTML.
Add your code and publish changes. That's it; you're done, as simple as that.
Info
The HTML changes can only be seen in the published website version; you can't preview them directly in the Webnode editor.
This is the final step. There is a publish button at the top right you can use after you've finished editing and personalizing your website. Make sure you preview everything before taking your site live.
Simplicity and Usability: Is Webnode Easy To Use?
From other Webnode reviews, there are lots of claims of it being one of the easiest and simplest website builder you can use. How true is this?
Since I've used it, I can give you my honest opinion.
There are some website builders out there that can give it a run for its money in this department, e.g., Wix and Weebly. Webnode is not the absolute easiest but make no mistake about it, it's no pushover. As a matter of fact, it beats most of the other builders I haven't mentioned, e.g., Ucraft. Using Webnode doesn't require any technical skills or coding knowledge; anyone can use it and learn fast.
Webnode is a builder that solidly lives up to its promise of making website creation an absolutely easy task. Its built with this specific aim; the interfaces are easy to understand, intuitive, and beginner-friendly.
When getting started, the sign-up process is quite straightforward; it only takes a minute, as explained earlier. Afterward, you're greeted by a walkthrough wizard with simple questions about your site, i.e., name and type. Its handy and enables you to integrate all the necessary information
Then you get access to the Webnode templates section. There are navigation buttons at the top; using them, you can browse through the library and select the one that pleases you or fits with your business industry. Templates are modern, sleek, and professionally designed; they work seamlessly with this builder.
Preview Mode
You can hit the preview button on the editor for a quick glimpse of how each of your pages looks when published.
You can access all design tools fast and easy then customize and add your content (text, images). The editing experience is enjoyable. Adding sections and pages only takes a single click.In other words, once you start, everything will just flow as you try out things and understand how everything works.
Pro Tip
You can use your mobile to create and edit your website. Thats one less worry if you don't have a computer for editing your Webnode website.
Here are some things I think Webnode should iron out in future updates.
First, with an update to a new modern looking editor, most of the freedom to drag and drop elements anywhere got reduced. This definitely reduces your customization freedom, so beware.
Also, making resizing adjustments for blocks and some elements is a bit fiddly. You have to point and click at just the right spot, which can be cumbersome or most until you get familiar with it; consider that.
Lastly, they should allow changing of templates without starting over, as I earlier complained. I know I seem repetitive on this point, but it is one thing that differentiates excellent website builders from the rest of the pack.
Analytics Support With Webnode
Running a website with any analytics integration is like cooking food without monitoring the process, not adding spices, or checking the cooking flame. Analytics give you insights on your website's visitors and performance such as:
View numbers (Page Views)
Device for most views between desktop, tablet, and mobile.
Channel acquisition
Click-throughs
Visitor flow
Traffic Sources
Countries
Unique Visitors
With such golden information, you can evaluate performance, optimize, and improve things from your end. If you're running an eCommerce store, this might bring in more sales and profit if you're a blogger,it means more readers. Who wouldn't want that?
The main way the Webnode website builder supports having analytics for your website is by having an option to connect to Google Analytics. Google Analytics is the best, so here your site is well taken care of.
Now:
Let's not forget, as I mentioned earlier, this integration is only supported by the Standard plan or the Profi plans. Upgrade from free; this is crucial for your site.
Does Webnode Have An App Market?
News flash: It's missing with the Webnode site builder. No App Market is one of the most disappointing things in this Webnode review.
Worried about not being able to add functionality? Don't despair; this limitation can be compensated for by adding widgets and website tools via HTML code. However, I have a strong feeling this locks out beginners, so it doesn't help much. Some of those tools you can add using HTML code edits include:
Facebook Widgets
Survio for carrying different types of online surveys
Reservio for reservation system implementation.
Blogging Support With Webnode
You only get a simple blogging module with Webnode. For beginner bloggers without plans for an immediate extensive blog, Webnode is enough. But for people looking to write and share your thoughts with large audiences and grow readership, Webnode won't knock your socks off.'
Here is the blog support you get:
1 blog feed
Appealing blog templates
You can integrate Social media feeds
You can track your website stats an have your blog posts quickly indexed by search engines using Google Analytics
You can have unlimited posts on your schedule
Posts can be as long or short as you prefer
Translation of your blog to over 20 languages is supported with premium plans
You can Create Memberships – this allows only those readers who have subscribed for your content, and you have approved them access it.
Downsides?
You can't have different blog categories.
There's no support for RSS feeds, which makes your blog more discoverable.
If you want advanced blogging support and features, we recommend going with WordPress.
Webnode's eCommerce Features and Support
Looking to open an online store with Webnode?
You'll be glad to know Webnode takes your store's success at heart and has developed features as well as marketing tools to ensure you get to improve your reach on the internet, boost sales and manage your store without a fuss. They have an integrated eCommerce solution that is capable of only small online stores since it only comes with basic features.
Note
eCommerce features are only available with only available in the Standard and Profi plans.
You can add products to your virtual shop and showcase them using images. But a downside is that you cannot add product variants, e.g., based on color and size, and with its support. With the "Order Management" feature, keeping tabs with New Orders & Fulfilled Orders is made a walk in the park from your dashboard. What about ensuring stock doesn't run out? That too, the builder has an Automatic Stock Check feature to make sure you don't run out of a product.
To promote your products, you get a professional email address accessible in the settings but only with paid plans (100). However, there are no email newsletter creation options, just workarounds. Additionally, you can add Google Search Console to your site to export your products to Google Product Search and land more sales.
Tracking and evaluating data such as traffic, most popular products and most profitable customers get taken care of with the integration of Google Analytics.
More eCommerce features include:
Setting currency
Including contact details
Tax
Shipping methods
Conversion Tracking for Google Ads and Facebook Pixel
For an advanced shop, you better check out Shopify as Webnode doesn't have:
Integrated label printing
Coupons feature
Webnode's Domains Services
You probably already know that to run a website, you must have a domain. With Webnode, you can purchase domains directly from them; there's a domain search tool for searching for a domain name availability.
Here's the deal: If you purchase any of their 3 highest plans, you get a free domain name for your first year. Sweet.
If you're using a free plan, you only get a free subdomain. For a professional site, please don't use a generic subdomain, it hurts your professional look. Invest in a catchy domain.
What if you already have a custom domain from another registrar?
You can easily connect it with Webnode as long as you're using a paid plan.
Webnode's SEO and Marketing Features
Imagine what it would be like, building a site, adding content, and everything required and still get abysmal traffic. A website's success all boils down to its SEO implementation; get it wrong, you miss out on traffic and success. If you're a blogger, that is something you should dread. The fact of the matter is, if you use a website builder with poor SEO features, it is doomed to fail unless you do something about it. Lucky for you, Webnode doesn't belong to that crowd.
Let's look at the SEO features and settings you can tweak with Webnode. You can:
Add image ALT descriptions
Edit titles, meta descriptions, and meta tags for each webpage
Set custom URL addresses
Adding Google Search Console to your site
A welcome SEO feature is that Webnode generates a sitemap for your site automatically; this makes it easily scannable by search engines.
Beware
Some of the templates offered by Webnode do not use an SEO-friendly heading structure.
But there's a tradeoff you need to be wary of;
Creating 301 redirects is not supported. If you had implemented SEO on your site and you cannot move all that progress to Webnode, something that is supported by most of the other builders in this space.
Webnode's Security Features
With Webnode, you can be confident your website is secure. You get the following protection tools and features
Password protection – for setting sections and webpages access restriction – is supported with any Webnode website from regular sites, blogs, to eCommerce shops. Please don't use Password12, set a more secure one.
Backup and Recovery – you can back up your Webnode website at any pointany auto-restore to that specific version if you mess up when editing and can't figure out exactly how it happened. As a note, this feature is only available with premium plans; the Standard plan supports up to 5 backups while the Profi gets you unlimited backups.
All plans use secure hosting, and you get a free SSL certificate (all plans)to keep any data between a visitor's browser and your Webnode website secure.
Webnode Pricing: What Do You Get?
You don't have to flip a single bill to create a Webnode website because there is a free forever plan.
But that's not even the best part;
Webnode is the only website builder I have come across, which doesn't include Ads on the free plan. Notably, despite this, Webnode's branding remains on your site. Custom domains aren't supported with the free plan; you only get a Webnode subdomain.
Another positive with the free plan is that you can create an unlimited number of pages for your Webnode website. It doesn't seem like a big deal until you realize that a website builder like Strikingly doesn't support this with some of its paid plans.
What about premium services? First off, you've got to pay 1 year upfront as there is no month-to-month billing.
Money-back guarantee
All paid plans have a 15-day trial period where you can request a refund if unsatisfied with Webnode's services within this window.
Here are the features and resources you get with each of the 4 paid plans
Limited
100 MB storage
1GB bandwidth
Website Statistics for 30 days
Mini
500 MB storage
3GB bandwidth
1 email account
Standard
2GB storage
10 GB bandwidth
20 email accounts
Membership registration supported (1000)
2 languages supported
5 Backups allowed
Supports adding video backgrounds, and an eCommerce sho
Connecting Google Analytics and Google Adsense is enabled
Profi
5 GB storage
100 email accounts
Supports adding video backgrounds, and an eCommerce shop
Connecting Google Analytics and Google Adsense is enabled
Unlimited features: bandwidth, membership registrations, backups, and languages
Look:
With the 3 highest plans, you get premium customer support. Consider paying for one if you value that.
Webnode offers customer support services in over 20 languages. There is no phone and live chat support. Supported channels include
Email– not available 24/7, only 5 days a week with estimated 24-hour turnaround time. A major downside is that you have to create a Webnode account to access their contact form but here is their email (

[email protected]

)
Community forum
FAQs under each section, e.g., domains FAQs on a domains page
A Knowledgebase filled with Self-help materials on the Webnode website builder
Webnode Review Conclusion
To conclude this Webnode review, I have to say. It's one of the best international website builders that you can use to create a multilingual website.
Being a seasoned and mature product, most of its kinks have been worked out, and it works flawlessly, ensuring that you get the best of website creation and editing tools with plans that cover different price points.
And they've made everything simple and beginner-friendly from signing up to publishing your first Webnode website. I would love to see Webnode offer high customizability features and freedom in the future as they upgrade this tool.
What are you waiting for?
Go out there and try the Webnode website builder, its free!