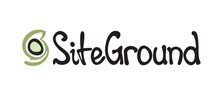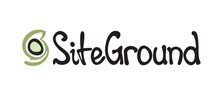 Should SiteGround be your pick for web hosting?
If you are hosted somewhere else, should you switch to SiteGround?
The answers to these questions are provided in this SiteGround web hosting review. Make sure you go through everything before pulling the trigger. You will get to learn what's great and what's not so great about them. We have researched everything they offer.
But if you're in a hurry, here's a summary:
SiteGround is a very popular web hosting company, they have a large customer base that trusts them to host their websites. The reasons why they are so popular include having phenomenal up-time, fast loading speeds, not upselling any add-ons and their unmatched customer support. You get the quality you're paying for.
First, here is a little information to get you acquainted with SiteGround.
They are an European, Bulgaria-based, company that has been around since 2004. Tenko Nikolov who was in law school then decided to come up with a web hosting company with all of the great features he desired. He achieved this with other founders namely Nikolay Todorov and Reneta Tsankova who were also in university at the time.
Fun Fact
Similar to HostGator, another leading hosting provider SiteGround got incubated in a University dorm.
SiteGround isn't part of a large holding company, they've remained a private company operating independently, which is a factor some people check if they want a quality hosting.
SiteGround's excellent value has enabled them to spread their wings in different parts of the globe. Currently, they have 5 data centers in different continents and offices in Alexandria VA (USA), Council Bluffs, Iowa, Madrid Spain, Sofia Bulgaria, London UK (2), Eemshaven (NL) and Frankfurt (DE).
They host over 2 million active domains (1 million sites) with their services getting offered by over 500 employees.
An important fact we can't fail to mention is that SiteGround is an environment friendly hosting company. They claim that all their plans have 100% renewable energy match.
Having looked at their roots, below we dive into what they've grown to become.
What's Included In This SiteGround Hosting Review?
We've researched and evaluated SiteGround from every angle so you can understand the ins and outs of everything they offer. From their pro and cons, hosting plans offered, domain services, their email hosting, e-commerce hosting to infrastructure, we have covered it all in this SiteGround hosting review.
We also looked at their competitive advantages and drawbacks (if they have) in:
Features offered (freebies and hosting essentials),
Ease of Use and Simplicity,
Performance and Reliability,
Customer Support,
Pricing and Refunds,
Developer tools.
We'll talk about all these factors in much greater detail as we continue.
Frequently Asked Questions
There's also an FAQ section at the end, make sure you check it out.
Here's a quick summary of all the pros and cons of SiteGround.
Pros
Free site transfer service
Free SSL certificate
Impeccable uptime
Fast, knowledgeable and helpful customer support
Lots of speed up technologies and high-performance SSDs
Free Cloudflare CDN integration
Extremely Secure plans
Free automated daily backups
Managed WordPress plans available
Highly rated by clients
Free and unlimited Migration plug-in provided
Fast site loading speeds
Multiple server locations
Cloud hosting on state of the art Google Cloud servers
Easy upgrades and scaling
Recommended by Woo, WordPress, and Yoast
Very low introductory monthly fees
No upsells
Cons
Setup fee for plans below 6 months
Nominal fee for exceeding resources on Cloud hosting
No free domain name
Limited variety of plans e.g. 1 for resellers
Only Linux based servers
Limited storage space
No traditional VPS plans or pre-configured dedicated servers
Significant increase in renewal rates
Hosting Services Offered By SiteGround
SiteGround has used their over 1.5 decades in experience to grow from providing only cheap shared hosting and added managed WordPress (even WooCommerce), cloud hosting and custom enterprise project hosting to their portfolio.
When it comes to prices, resources, and freebies Shared, WordPress, WooCommerce, and any other entry-level application-based hosting get you access to similar plans and prices. Namely, they are StartUp, GrowBig, and GoGeek. We will dig deeper into what you get with each in the shared hosting section only.
If you're creating and hosting your first site, then shared hosting is for you. Server resources get shared among accounts (there's plenty to go around), but you get cheap prices.
Regardless of the plan you get, you're given essentials such as a free SSL certificate, a free migration plug-in (unlimited sites) and Cloudflare CDN integration. Unlimited features provided are traffic (bandwidth), email accounts and databases.
The Startup plan supports hosting a single site and 10,000 visits per month. It gets you 10GB storage space. Only the GrowBig and GoGeek plan clients are allowed to host unlimited websites.
For the GrowBig plan, you get 20 GB web space and are allowed 25,000 monthly visits while the GoGeek gets you 40 GB SSD storage, and you are allowed 100,000 monthly visits.
Managed WordPress Hosting
As mentioned, everything on shared plans gets also provided to their WordPress plans.
SiteGround were among the first in managed WordPress hosting (alongside WP Engine) back when it wasn't popular. It's no surprise they are officially recommended by WordPress.Org. This means you get additional WordPress – focused features, exclusive proprietary tools and a high level of support. Below we've detailed everything
A simple 1-click installer for WordPress,
A free site builder,
Access to a WordPress Starter tool which allows you to implement professionally designed templates easily,
Access to an enormous library of WordPress plug-ins e.g., WPForms, Yoast SEO and Elementor live page builder. You're given guides on their functions and direct download links,
Custom SG Optimizer and built-in dynamic WordPress caching for better speeds built by their team,
WordPress management on your dashboard rather than cPanel,
WordPress site staging environment for testing any changes before you deploy them to the live version of your site,
WP-CLI for developers who want to manage WordPress site(s) via a command-line environment.
Their Professional WordPress team handles all technical elements related to WordPress, including:
Automated WordPress updates,
Managed security with automatic security updates for plug-ins installed plus patches against common WordPress hacks,
WordPress pre-installation on request.
Pro Tip
Unlike most of the other WordPress providers with managed hosting, on SiteGround you don't get charged any extra fee for this service.
Cloud hosting, similarly to VPS hosting, is a great alternative between shared hosting and dedicated servers. In fact, it's much better than traditional VPS because it uses a highly redundant architecture, resources are accessible on-demand (guaranteed) and upgrading is seamless.
Cloud plans are great if:
Your website(s) keeps getting a high volume of traffic.
Traffic spikes overwhelm the resources you currently have.
You only want to pay for the resources you've actually used.
You require a dedicated IP.
SiteGround's Cloud hosting uses fully managed servers. Their experts and most experienced developers configure and manage your cloud account and also implement proactive software updates and patches. Server's health gets constantly monitored using automated systems. In addition to that, the servers get secured from hack attacks, SPAM and malicious bot resource usage to ensure your website content is safe.
There are 4 different plans available: Entry, Business, Business Plus and Super power. Some welcome features you get with each include pre-installed server software, a free Let's Encrypt SSL certificate and daily backups, where they keep 7-day offsite copies.
Resources for each plan are shown below:
Pro Tip
Their Cloud hosting allows you to have multiple stand-alone accounts under a single account, where you can provide different users access to their (own) control panel.
Scaling for memory and CPU resources is supported with a single click. To control your billing charges you can pre-define an amount that shouldn't get exceeded. Alternatively, if your aim is to prevent traffic loss and downtime, there is an auto-scaling option for traffic spikes.
SiteGround used to offer pre-made dedicated server plans, but they scrapped them. What you get is what they call Enterprise Hosting.
They can build you a:
Single instance setup
Public or private cloud configuration
Geographically dispersed cluster architecture
To help you or your team get acquainted, there is a custom onboarding process (for as long as it is necessary), where they work with you to grasp you unique requirements. They can even propose the best solution to start with if you are unsure. You will get a personal dedicated account manager, who provides solutions anytime you encounter new technological challenges.
You have the freedom to specify the resources you want to be provisioned or give your budget and they can configure a solution for you.
Furthermore,
You can choose a data center location of your choice in the US, Europe, and Asia-Pacific regions. Since they recently added Google Cloud a lot more locations are available.
You can choose a custom Development workflow. It will get integrated with your server and your team can continue with the enterprise development project.
Pro Tip
The enterprise plans are suited for organizations or businesses with highly demanding projects in different parts of the world, a good example would be an NGO with worldwide coordinate campaigns on environment protection.
All of their servers are managed by their experts. For any extra support needed, your personal account manager is available via direct personal phones, Slack, Skype and email.
Despite being impressive in the above plans, when it comes to Resellers, SiteGround is a bit lacking. There is only a single reseller plan, the GoGeek plan.
Already confused? Allow me to explain.
With the resources and features provided for this plan, e.g. unlimited MySQL databases, subdomains and parked domains, you can host unlimited websites to resell. Management of all the sites is via a single dashboard.
All this is enabled by their White-Label client and Site Shipping features. You buy a full year hosting/"credits", and if you resell a high volume, you get special reseller discounts. Each of your clients gets their own features such as a free SSL certificate and Cloudflare CDN.
The White-Label client feature allows you to create sites on your GoGeek plan, register the buyers as users under your account and give them access to their site. They get access to all the general Site Tools SiteGround Provides for each website.
On the other hand the Ship site to client feature allows you to create a website on your account and ship it to your client on another SiteGround account.
Most importantly, you can brand everything with your details so they won't see SIteGround logos when they login to their dashboards.
With Cloud, WordPress and shared hosting plans, you get free unlimited email hosting.
Their Email Hosting Service has:
Secure SMTPs, POP3s and IMAPs protocols for sending and receiving your emails.
Built-in Anti-Spam Expert Solution on their servers.
Easy email management – i.e. creating, deleting accounts, setting forwarders, and auto-responders – through their beginner-friendly cPanel.
Synchronization across various devices.
Supports WebMail access on phone tablets and PC.
Email at Your Domain Name feature for a professional look.
For any inquiries about email, there is 24/7 support available and well-explained Email Tutorials on their knowledge base.
Apart from being a decent web host, SiteGround is also a great domain registrar. You can search for the availability of the domain you want using the search tool on their website, as seen in the picture below.
They provide lots of different extensions, from popular domain extensions like (com, net, org), country extensions (us, ca, za) to even custom ones like (shop, online, xyz, guru). In terms of pricing, their domains aren't super cheap like from iPage and HostPapa.
Does SiteGround provide free domain names?
No, it's almost given that you get this freebie for your first year with other popular hosting services like BlueHost, iPage, HostPapa, HostWinds and HostGator.
If you're are looking at web hosting as another sales channel for your business, or you're setting up an online store or you're interested in drop shipping, there's good ecommerce support on SiteGround. Ecommerce sites use the same shared plans; we recommend either the GrowBig or GoGeek plans since the Startup plan is very limited.
Supported apps include popular names like WooCommerce, Magento, PrestaShop and 15 others which are all easy to install using a 1-click installer. You can also request pre-installation.
To make everything much easier for you, you get store themes pre-installed if you choose ecommerce hosting when signing up. Automatic updates for software ensure your installation runs flawlessly, while automatic backups provided are crucial for your store security.
Pre-requisites such as a Cloudflare CDN and Free SSL certificate, which you can upgrade to a Let's Encrypt Wildcard SSL at no extra cost, are also provided. On first glance, these features are impressive, but there are some must-haves features missing like:
Dedicated IPs (only available with cloud plans),
Free advertising credits,
PayPal integration for payments.
Best Plan for Ecommerce?
GoGeek, it has PCI compliance, a very important feature for enabling you to securely receive payments. Also, GoGeek clients get hosted on servers with fewer accounts per server for better security and speed.
SiteGround's server infrastructure features 5 data centers in 4 continents. Locations include Chicago and Iowa (USA), Amsterdam and Eemshaven (Netherlands) and Singapore (Asia).
Some of the reliability, security, performance and redundancy features implemented include:
Multiple power redundancy fail-over options such as power generators, multiple power feeds and enterprise-grade UPS.
Hardware redundancy by having on-site part replacements, and also pre-configured and plugged in spare servers.
Route optimization technologies with connections to major internet backbones.
Linux container technology (LXC) on top of an enhanced CentOS to ensure the best-shared hosting experience and performance. For cloud plans, a private lightweight Linux container is deployed.
Shared hosting accounts get moved to new faster servers whenever they are configured.
Security for shared hosting is enhanced through the unique account isolation we just talked about.
A fast monitoring system supplemented by 24/7 on-site staff monitoring.
All their servers have distributed storage for high data redundancy where only super-fast SSDs get used. To ensure servers work optimally, their experts and developers have developed custom solutions like in-house built super cacher to extract all the juice from the server hardware.
In early 2020, SiteGround moved some of their services to Google Cloud with ultra-fast networks to improve performance with access to 140 more network edge locations. The fast connectivity of this network is also amplified by Cloudflare CDN integration.
How can you test SiteGround's data centers performance?
For current customers, navigate to your User Area > My Accounts > My Accounts > Information & Settings. You will find the Server's IP address, DNS servers and hostname information which you can use for speed and latency tests.
Signing-up for an account with SiteGround is a breeze and requires very few steps. Activation gets done automatically, giving you fast access to your user area.
A few years ago, SiteGround interfaces were cluttered with lots of functions, they decided to revamp everything to make it more user friendly. All this was completed in 2019 making their platform well balanced for both novices and professional webmasters.
Some of the tools and services you get to simplify your hosting experience include:
Free migration for All SiteGround plans (except the shared starter plan) in 24hrs. Note that the free migration service only covers 1GB of your site content.
An user-friendly dashboard with an integrated cPanel. It is easy to use and understand even for beginners. Site and server management tasks take just a few clicks.
A free website builder through Weebly. It has a drag-and-drop style and supports creating stores too. However, it's very limited in the number of pages you can create.
Access to some responsive themes you can use for faster site creation.
1-click app installer.
Access to over 500 apps, plug-ins, and add-on services to help you improve the functionality of your site.
Joomla and WordPress tool kits for automation of domain address changes and passwords resetting.
A free unlimited migration plug-in to move multiple sites not covered by their free migration.
A file manager for easy and secure file operations i.e. editing, uploading, downloading files.
Site Staging
For staging to work correctly, SiteGround enforces a 100MB database limit. If your site is big, you may be unable to use this feature.
Developer Friendly Tools and Features
SiteGround started as a platform aimed at equipping developers with the best of tools. You can still smell the geekiness of their platform – despite their user-friendliness revamp – they didn't drop support for professional webmasters.
Features and tools to ease your developer workflow include:
Pre-installed Git version for the GoGeek plan. Other plans support Git integration too but you have to do it yourself.
Site staging (except starter plan) and WP-CLI environments explained earlier.
Developer Collaboration support using user roles and access rights where you can add other team members to your hosting account.
White Labelling Clients when reselling sites to them.
Ship Sites to Client functionality.
Free SSH and SFTP Access.
Unlimited FTP accounts.
Pre-installed phpMyAdmin.
They support multiple PHP versions up-to PHP 7.4 supported with PHP 7.1 being the oldest version.
PHP libraries, PHP encoders and Image Galleries technologies such as GD library, php.ini, Smart Templates, mod_rewrite, httaccess, ionCube, CURL, Zend Optimizer, Zlib and ImageMagick are also not left out.
Git Integration
If you've utilized over 80% of your storage space, your Git won't be able to create a repository.
Performance and Reliability
This is the most important section of this SiteGround web hosting review. Performance – uptime and speed – are the features that make your site available and in a way, you won't lose visitors.
In regard to up-time, SiteGround truly shines, their scores are decent. It's no surprise they are confident to give a 99.99% uptime guarantee backed by SLA.
Unless something major happens in their data centers, you won't even need the above SLA which is always better than getting downtime.
So, how are they able to maintain such reliability and stability on their servers?
I know I am repeating myself, but the 24/7 real-time monitoring system we mentioned above helps to ensures servers are running optimally. It fixes minor server issues automatically without ever needing a human action.
What about speed? Are they a slouch in this department?
No, your site visitors will get terrific site loading speeds because of the technologies SiteGround has implemented for loading optimization and speed boost.
They include:
Fast SSD drives for storage.
Support for fast site and server protocol such as OCSP Stapling, TLS 1.3 HTTP/2, and QUIC (from Google).
Free Cloudflare CDN with Railgun included for serving cached content in over 194 locations.
An in-house built SuperCacher based on Memcached (which also powers the OPCache extension) and Varnish built on an NGINX reverse proxy.
An SG Optimizer plugin for speeding up WordPress sites.
They have 5 Datacenters in 3 continents and recently started using the Google Cloud platform which will ensure much better speeds for more locations.
With about 40,000 websites getting hacked daily, security is important and SiteGround doesn't make compromises. They got a highly specialized security team that writes smart new firewall rules and continually develops custom security solutions for their platform.
Security features include:
SG Site Scanner for in-depth security analysis and detection of threats. It got created in partnership with the Sucuri security team.
The free Cloudflare CDN provided helps guard against DDoS attacks.
Isolation technology.
Two-factor authentication (2FA) for your User Area.
DS/IPS and Smart AI Systems which block brute-force attempts, provide intrusion detection and prevent actions of malicious bots.
A Free SSL certificate with every plan, you can upgrade to a Let's Encrypt Wildcard SSL for free via cPanel.
Free daily backups (30 days) and easy restoration for only GrowBig and GoGeek plans.
Beware
With the StartUp plan you've got to do backups manually via cPanel.
I can confidently say that the best thing about using SiteGround is their customer support, it's impressive. Probably the best in the web hosting space.
Don't believe me? Check user reviews online or even on twitter.
You get served 24/7 support by agents oozing expertise and great attitude through phone, live chat and help desk tickets. Depending on your issue, you get a recommendation of a specific channel to use through which your problems can be solved faster.
The support staff get intensive training (3-6 months), go through a long mentorship period, and also get regular feedback and evaluations to maintain their high level services. You won't be dealing with outsourced support like on HostGator and iPage. To make it even better, they have a team of extremely experienced system administrators who can step in.
Best part? You won't ever wait in-line – like with A2 Hosting live chat – SiteGround has load balancers to ensure that support requests get spread evenly to the available agents. On average, tickets get replied within 15 minutes!
Self-help resources include a splendid knowledge base and immediate help content on every client interface.
Only GoGeek and Enterprise hosting customers get 24/7 priority support.
With more clients joining SiteGround, won't their support get stretched too thin?
Chances of that happening are limited, currently, they process over 1500+ support tickets, over 1000 phone calls and 3000 chat requests on a single day. They've also overstaffed their support team. Furthermore, they have an in-house developed Smart AI chat bot that kicks in to help solve your issues reducing the wait time for an operator's reaction.
SiteGround's plans are not cheap when lined up with other plans from other hosts. For almost similar features they are expensive, especially if you consider renewal fees that are through the roof.
All in all, their smallest plan – the StartUp – gets you excellent prices. You are massively discounted for the first 3 months. Imagine this; you only have to pay a measly $0.99/month. Almost free, right?
The GrowBig is $5.95/month while the GoGeek is $11.95/month (same prices apply for managed WordPress and WooCommerce hosting).
Cloud VPS plans prices/month are:
Entry – $80/month
Business – $120/month
Business Plus – $160/month
Super Power – $240/month
Note
Nominal fees for exceeding resources in Cloud hosting are $30 per site.
For enterprise hosting, you can specify your budget and get a custom solution and prices.
Is there monthly billing?
Yes, a hugely refreshing thing for the commitment-phobes. However, there's a catch that isn't even explicitly mentioned. If you pay per month, there is a one-time $14.95 setup fee.
And I almost forgot, prices will start to increase the next month unlike 1, 2, or 3-year plans. Registering a new domain name starts from $15.95 per year, you don't even get a discount like with GoDaddy and HostPapa.
SiteGround's shared hosting and WordPress plans are covered by a 30-day money-back guarantee while with Cloud plans the policy is only active for the first 14 days. Add-ons, domain name registrations as well as Dedicated Server plans are not covered by any refund policy.
Unlike most web hosting providers the policy also covers full refund for renewals but:
You have to post a cancellation request within 30 days from when the renewal payment has been made.
If the renewal term has started, you refund will be less the first month's cost.
To receive your refund, you've got to submit your cancellation requests via your User Area. One impressive aspect is that you will get your refund processed within (10) business days unlike providers who make you wait for 90 days (InMotion Hosting looking at you).
Do resellers get refunds?
Yes, but it doesn't apply to the termination of individual client's accounts. You're only eligible if the whole Reseller package gets terminated within 30 days (from your Reseller Customer account activation date).
SiteGround Hosting Review Conclusion
With SiteGround having invested in data centers in North America, Asia, and Europe plus having joined the Google Cloud platform, we would recommend them for every part of the globe. You would be joining them at the best time, things can only get better. As you have seen almost everything is covered in their plans, they have no need to up-sell you add-ons.
I hope this unbiased SiteGround hosting review has given you exhaustive answers to any questions you had about them.
How's your experience been with SiteGround? Let us know in the comments.