Looking for an easy, fast, and effective way to create a photography website?
Any professional photographer can admit having a website – even if it's just a free portfolio website – is super important for promoting oneself and earning a living. The challenge most photographers face is finding the ideal photography website builder for their specific needs.
In this post, we reveal to you the 8 best photography website builders you can use.
On a tight budget?
Don't worry; we've also included builders that allow you to create a free portfolio website.
If you don't have the time to read all the specifics, then here's a quick summary of every website builder you can use.
Simplicity
Designs
Features
Pricing
What exactly should you look for in a photography website builder?
Variety in photography website templates and layouts. Themes that are image-focused, fully-responsive and customizable.
Galleries with features for perfect photo showcase and client proofing.
Features for promoting your photography website like SEO freedom & Blogging tools.
Tools explicitly made for portfolio websites, e.g., a built-in image editor and Photo protection & security features.
Robust integrated eCommerce tools for selling digital photos and photo prints.
Excellent Ease of Use & Simplicity.
3rd party plug-ins and integrations for adding photography functionality.
Excellent price to functionality ratio, i.e., a bang for your buck.
Brilliant customer support.
If that's what you're on the lookout for, this article comes in handy; keep reading. I know you can't wait to get started. Let's dive deeper.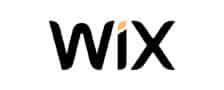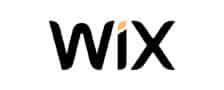 Photography Website Builder
Pros
Free plan available
Reasonably priced subscriptions
Free 1st-year domain
Robust built-in marketing tools
Lots of eCommerce tools
ADI builder for absolute beginners
Effortless drag and drop building style
Over 260 integrations
40 highly customizable photography website templates
Commission-free selling
Cons
Low storage for Photography websites
Switching templates not possible after publishing
Wix Ads (free & cheapest plan)
Few photo security features
No integrated print labs for order fulfillment
Wix Photo Selling features
Wix does not lack in this department; you can sell physical photo frames or digital photo downloads with eCommerce features like:
Currency conversion
Abandoned Cart Recovery and Inventory Management
Automated sales tax and shipping calculators
Payments processing via Stripe, PayPal, and credit cards, Worldpay and Square are available in the US only
Discounts codes and coupons
Marketing gets done via Wix Shoutout Automated email marketing. For Analytics, you can integrate Google Analytics.
Wix Client Proofing and Management Tools
Built-in contact pages – for prospective clients to reach you easily.
Members log in – you can include registration and log-in button for membership accounts.
Freshbooks – for sending invoices to your clients.
Advanced Booking System with calendar integration – great for managing your event bookings.
Wix Ascend – a complete customer management software for your website.
Wix Photo Uploading and Storage
You've got multiple upload options from desktop to connect to your Dropbox. All your photos remain to be hi-res images; no washing out of colors. Photos immediately get automatically optimized and load fast.
Pro Tip
A major downside is that Wix offers minimal storage, and getting more storage adds to plan's costs.
Wix storage space for photo selling plans:
VIP 20GB
Unlimited 10GB
Combo 3GB
Basic 1GB
Wix Photo Security and Protection
When it comes to securing your work; you can use password protection for pages and add a Right Click Protection add-on to somewhat prevent anyone from saving your photos.
Wix Photo Showcase Options
You can create unlimited public & password-protected galleries (custom), with full design control over:
Layout – image spacing, columns, rows;
Image effects – scroll effects, animations, and video backgrounds.
You get a photo editor to enhance and modify photos before you showcase them.
Gallery styles available:
full-screen gallery pages,
standard grid-layout galleries,
honeycomb image patterns,
spherical image sliders,
3D galleries.
On the other hand, you can add 3rd party galleries like:
500px galleries,
Event and Venue Gallery,
Wix Pro Gallery.
Wix SEO and Social Media Integration
Integration with social media platform includes:
Buttons for shares and likes: Instagram, Facebook, Pinterest, Twitter, and more;
Adding Instagram and Pinterest photo feeds.
As for onsite SEO; you can:
Add 'ALT tags' to photos,
Edit meta titles and descriptions,
Use 301 redirects, custom and canonical URLs,
Include Google AMP pages,
Utilize structured data for your webpages.
To make the deal sweeter, Wix automatically creates and submits a sitemap for your website.
Creating a blog with Wix is straightforward; you get support and features for:
Adding images, video, music, and social sharing buttons for more followers and traffic;
Creating categories and adding post tags;
Setting featured posts and scheduling others;
Visitor comments.
Wix 3rd Party Apps and Integrations
With a dedicated app store (over 260 apps), you get lots of plug-in like art stores, galleries, image effects, and more.
Some Photography must-haves are:
Dropbox
Getonic – for selling photo downloads easily
Wix Pro Gallery
Wix offers multilingual (8) support through:
An email ticket system (24/7)
Phone support
VIP phone support and priory response for emails offered if you have the VIP and unlimited plan.
Another option for getting help is through the Wix forum.
Wix Photography Website Templates
There are 500+ templates available with multiple layouts that you can edit and customize without many limitations. Over 40 of the designs specific photography website templates. The majority are perfect for full-screen gallery pages.
All of the templates are:
Cleanly designed and feature lots of white space, this allows your photos to stand out.
Mobile-optimized (fully responsive); you even get a mobile site editor.
The Wix drag and drop builder gives you complete freedom over the placement of elements. You can make changes to fonts, site colors, layouts, alignment, effects, resize elements (images), and more.
Info
Wix doesn't support changing of templates mid-way while still maintaining added content.
Wix is super easy for any beginner to use; the builder has highly-intuitive interface. However, giving you lots of editing tools might be overwhelming if you're just starting to create a photography website.
The Wix Artificial Design Intelligence builder is another tool at your disposal that helps you create a photography website effortlessly.
If you're cash strapped, you can create a free portfolio website using Wix with caveats being:
Limited storage (0.5GB)
Wix Ads
No support for custom domains
All plans get billed annually. For selling features, check out Wix plans meant for Business and eCommerce.
If you would like to learn more about Wix, then read our in-depth Wix Review.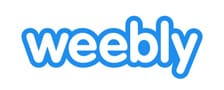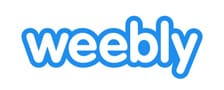 Photography Website Builder
Pros
Extremely easy and beginner-friendly
Free plan available
Budget-friendly paid plans
Rich-eCommerce features
Selling supported on all plans
Unlimited storage for some plans
Free 1st-year domain name
Decent customer support
Lots of 3rd party plug-ins via Weebly's Store
Commission-free selling
50+ Modern and responsive templates
Free Google Ads credits
Integrated email marketing
Cons
Minimal features (free & cheapest plan)
Has reduced image quality
Weebly Ads (free & cheapest plan)
Supports fairly limited customizations
Lacks a general media database
No robust client proofing tools
Missing print vendors partnerships
Weebly Photo Selling Features
Looking to create a free portfolio website?
You're in luck; Weebly allows you even to sell with it.
eCommerce tools cover support for:
Importing and exporting of products.
Shopping cart function for selling physical, digital products or services.
Payments via PayPal, Square, and credit cards.
Inventory management.
Abandoned cart recovery.
Coupons codes.
Shipping and tax calculators.
Marketing: Promote marketing and integrated email marketing with a newsletter designer and address collection features.
The free plan has a simple analytics tool; for the highest plan, you can integrate Google Analytics for more detailed stats.
Weebly Client Proofing and Management Tools
For client management, you get:
Membership areas for website subscribers.
Detailed contact pages – for allowing interested clients to contact you.
Events calendar and Appointment booking tools.
You can create private galleries, but there is no client feedback feature and a favorites list system.
Weebly Photo Uploading and Storage
Let's start with how much storage space you get with each plan:
Free: 0.5GB
Personal: 0.5GB
Professional and Business: unlimited storage
With Weebly, you can bulk upload images in different formats. The image file size limitation is 20MB per photo. As for background images, the smallest dimensions allowed is 3000 x 3000px.
Weebly auto-optimizes your uploads to boost their loading speeds, resulting in washing out of colors a little bit. A way around this is exporting images in sRGB and embedding a color profile.
Do you get a photo editor?
Yes, with advanced editing and enhancements capability. You can change brightness, saturation, contrast, focus, and more.
Weebly Photo Security and Protection
From the Professional plan, you can use Password Protection for galleries/pages.
There's no other image-focused protection.
The main way of showcasing your work is by using Weebly Flexible gallery builder to create stylish galleries with only two clicks. You can set galleries as public or private.
Gallery styling options include:
Using a custom background,
Including photo transition effects,
Choosing from different striking layouts.
With all plans having unlimited bandwidth, photos load with impressive speeds and in high quality.
Unfortunately, Weebly lacks a general media database; for different use cases, you've got to upload a photo multiple times.
Weebly SEO and Social Media Integration
Automatic optimizations for search engines comes in the form of:
XML sitemap generation and submission,
SEO-friendly code.
SEO settings you can tweak or use include:
301 redirects for domains,
Photos ALT text,
Edit URLs, page titles, and descriptions tags,
Submitting and verifying your website – Google Search Console,
Structured data (Rich Snippets) addition via custom code,
Robots tags to opt-out of search engine indexing,
Canonical tags (manual addition).
Headings
Its not all perfect with Weebly SEO as it uses poor headings structure, which forces you to use 3rd party plug-ins to fix this.
Weebly gives you the following tools and features to make your blog a success:
Categorize posts, use tags and add contributors
Schedule posts
Connect Disqus
Translation support for 15 languages
A membership feature
Gallery widgets for featuring specific category posts
Besides all that, you can enable monetization via banner ads or Google AdSense.
Furthermore, you get access to all editor tools and elements to customize and style your blog.
Weebly 3rd Party Apps and Integrations
Weebly offers you an incredible opportunity of adding functionality with over 300 plug-ins on its App Store. However, full access is only available to premium access subscribers.
You get support from helpful and knowledgeable agents via:
You can also explore and search for queries on Weebly's Help Center and Knowledge Base. Besides, they have tutorials on their YouTube channel.
Pro Tip
The Performance plan subscribers get priority support.
Weebly Photography Website Templates
You're given access to 50+ themes. Not all are photography website templates, filter using 'Portfolio' and 'Personal' categories for those explicitly made for portfolio websites.
All Weebly templates are:
Aesthetically pleasing and feature stylish layouts,
Fully responsive; visitors mobile, tablet, and desktop get a smooth browsing experience.
There's not much wiggle room for edits and customization; Weebly is focused on simplicity. You only have the freedom to modify:
Fonts
Colors
Switch layouts as well as templates midway.
Add more content elements, e.g., calendar
That's almost all you can do unless you have programming skills to use custom code for further additions.
How easy is Weebly to use?
With an:
Effortless drag and drop editor
Intuitive and user- friendly interfaces
Few tools at your disposal
using Weebly is a cinch.
Weebly has a free forever plan, which lets you create a free portfolio website with 0.5GB storage. Paid subscriptions are more affordable vs. competitors.
Let's break them down:
Personal ($6/month)
Professional ($12/month)
Business ($26/month)
If you would like to know more about Weebly then read our in-depth Weebly Review.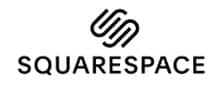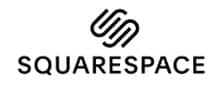 Photography Website Builder
Pros
Gorgeous image-focused templates
Unlimited storage and bandwidth
Easy drag and drop editor
Lots of magnificent image gallery styles
Supports selling with eCommerce tools on 3 plans
No image upload limitations
Free 1st-year domain name
Supports app integrations
Allows lots of customizations
Auto restore option for images up to 30 days
$100 worth of Google Ads credit
Print partners services supported
Cons
Only a 14-day trial; no free plan
Slightly longer learning curve
Lacks robust client proofing
Few image security and protection features
Higher pricing vs. comparable builders
Commission charges
Squarespace Photo Selling features
You can sell both digital and print images by using image galleries for showcasing and including an easy checkout page.
eCommerce tools support – Shipping print images, setting taxes, accepting payments via Square, Apple Pay, PayPal, and Stripe), offering discounts codes & coupons, gift cards, Abandoned Cart Feature plus selling subscriptions.
Baked in Analytics – you get to see stats like visitors, traffic sources, most viewed images, and galleries.
Marketing – You get built-in email marketing features and $100 worth of Google Ads credit.
Beware
Squarespace charges a 3% commission with the Business Plan.
Squarespace Client Proofing and Management Tools
Before I jump ahead, you get:
Contact forms for interested clients to reach you.
Booking System and Calendar for scheduling events you've been hired as a photographer.
Now for client proofing, you can create password-protected pages and private galleries.
Squarespace Photo Uploading and Storage
There are no limitations for image uploads; you get unlimited bandwidth and storage.
Squarespace's integrated photo editor has options for cropping, resizing, rotating images, changing brightness, and beyond.
Squarespace Photo Security and Protection
The main way to secure your photos is by using password-protect gallery pages, but it works against you when trying to showcase your work to random site visitors. A nice perk is that restoring support for deleted pages or images extends to 30 days.
Squarespace Photo Showcase Options
Squarespace has terrific choices of photo galleries with dozens of variations and multiple gallery effects. Creating private and custom galleries (text and images combinations) is possible and you can heavily customize them.
On top of that; you can use full-screen background images for dedicated landing pages to create an interactive homepage.
Squarespace SEO and Social Sharing Tools
For search engine optimization you can:
Add ALT text and descriptions to your images.
Use Google AMP pages.
Import images metadata information. Using Squarespace built-in SEO tools.
Use 301 redirects for domain names.
Automatic Optimizations:
All Images have attribute <alt> and <title> tags added.
Websites have clean code, URLs, and auto-generated structured data.
XML sitemaps get auto-generated and submitted to search engines.
Social media integration covers linking to Facebook, LinkedIn, Pinterest, Tumblr, Twitter, and Instagram with icons for sharing, likes, and comments. Another thing, you can promote and sell digital images using Instagram shops.
Squarespace Blogging Support
Squarespace allows you to add a blog page and create posts to attract more traffic to your photography website. Basics like categories, comments, tags, and integrating social media are covered.
Squarespace 3rd Party Apps and Integrations
You're given the freedom to add in-house created apps and a few other popular photography plug-ins like:
Flickr
Instagram
500px Gallery
Dropbox
Unsplash
Their mobile app helps you with on the go editing and uploading of images.
Squarespace Customer Support
Squarespace offers excellent customer support service, with options of contacting staff being email (1-hour response) and live chat.
You can also check out their Knowledge base and community forum.
Squarespace Photography Website Templates
You get access to 70+ photography website templates that are professionally-designed and awe-inspiring. Apart from being mobile-optimized, they have lots of whitespace, bold typography, and leave you a big room for showcasing photos.
At the same time, they have excellent design and modifications flexibility to help you fine-tune them to match your brand. You can tweak colors, fonts, layouts, and add/remove content element styles.
With
A drag and drop editor with a cleanly-organized and user-friendly interfaces
Pre-designed content elements blocks
Site-wide (global) styling settings
The flexibility of switching templates at any time
it's easy to create a photography website and customize it with Squarespace.
Squarespace Pricing (Plans)
You can only create a free portfolio website within Squarespace's risk-free 14-day trial period; there's no free forever plan.
The Personal ($12 /month) and Business plans ($18 /month) are fitting for a showcasing photography website.
Selling features come with the Basic Commerce ($26/month) or Advanced Commerce plan ($40/month).
Read our in-depth Squarespace Review for more information about Squarespace.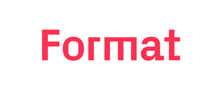 Pros
Excellent customer support
Mobile-friendly photography templates
Includes eCommerce features for selling photos
Unlimited bandwidth
Reasonable pricing
An exclusively portfolio-based builder
Free domain (1st-year)
Commission-free selling
Client Proofing features
Competitively-priced plans
Highly customizable designs
Impressive copyright and protection features
Simplified builder for beginners
Cons
There's no free 100% version
An outdated and less intuitive editor interface
Minimal storage space
Missing extensive site-building features
Format Photo Selling features
You can sell prints and digital images with no commission charged.
Selling Support – sell 3, 60, and 1000 digital products (prints, packages, Lightroom presets) with the Pro, Pro Plus, and Unlimited plans, respectively.
eCommerce Tools – add products, check availability, convert currencies, payment (PayPal), and set shipping integrations.
Professional Email Address – use G-suite add-on for professional email marketing.
Format Client Proofing and Management Tools
You get built-in client proofing; you can share proofs, manage, and deliver commissioned work or photos (enable downloads) via private photo galleries. Watermarks can be added at this stage for security before receiving payments.
Clients can also submit feedback and favorite photos.
Photo Security and Protection
For securing your photos, you have options to:
Use password-protected photo galleries;
Add Watermarks;
Disable right-click "Save Image" browser function.
Format Photo Uploading and Storage
Because of Format's unlimited bandwidth offer, you can upload photos fast. Also, they get rendered in high image quality and load quickly for your site visitors.
Uploads can get done via:
The Format App;
PC through an easy drag and drop function.
The Pro Plan supports uploading 1500 images while with the rest, you can upload unlimited images.
Unfortunately, Format lacks an image editor.
Worry not. Since it supports Lightroom and CaptureOne integrations, you can just use them for offline edits and upload photos later.
Format Photo Showcase Options
You can present your images using photo galleries with horizontal scroll, tiled, vertical scroll, slideshows gallery styles.
Format SEO and Social Sharing Tools
You don't get top-tier SEO functionality, but most of the essentials are covered. By default, Format generates an automatic XML sitemap, and you can add titles and meta descriptions for pages.
You can connect to various popular social platforms. Instagram integration allows you to add Instagram image feeds to your portfolio site.
Format allows straightforward blog integration with support for unlimited posts on all plans. Format-based blogs have intuitive and good-looking interfaces making them simple and convenient to use for adding authority content for more traffic.
Format 3rd Party Apps and Integrations
Format doesn't have an app store. Apart from Lightroom and CaptureOne plug-ins addition, no other 3rd part tools integrations are supported.
With
24/7 support via email or live chat;
Quick and professional support staff;
Extensive Help Center with lots of helpful resources & support videos;
You should strongly consider Format if you're looking for a Photography website builder with brilliant support services.
Format Photography Website Templates
There are 23 photography website templates in 6 categories; Photography, Fashion, wedding photography, Art, Design, and video. You get more by subscribing to their Premium plans (Pro Plus and Unlimited plans).
All templates are:
Highly customizable – fonts, layouts, colors, link position, background images, text alignment, and more can get modified.
Professional-looking, beautiful, and cleanly designed by independent designers.
Fully responsive; 100% mobile, tablet, and desktop ready.
Furthermore, if you have coding skills (HTML/CSS/JavaScript), you get a code editing tool.
Format is not hard for beginners, but at the same time, it's not extremely simple. Interfaces aren't intuitive enough for straightforward site-building.
No free plan is available; you're only offered a free trial – 14 days, to be exact. Format has 3 premium plans you can pay for monthly or per year.
Refunds
Format doesn't issue refunds for monthly paid plans, only those paid annually.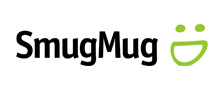 Pros
Strong photo security features
Robust eCommerce tools for photos and print selling
Unlimited photo and video uploads
Easy drag-and-drop customization
Lots of photography integrations
Excellent client proofing
Partnerships with print vendors
Automatic back-ups and storage on Amazon Web Services services
Attractive and mobile-friendly templates
Fantastic range of customization options
Cons
No free plan, only a 14-day free trial
Paid plans a bit costly than competitors
Few templates available
Limited non-photography building features
No blog support
Charges 15% commission
SmugMug Photo Selling features
Most photographers choose SmugMug for its wide array of selling tools. From digital downloads, photo prints, videos, photo books, albums, and greeting cards you can sell lots of different products.
eCommerce Tools:
Intuitive Turnkey storefront; includes galleries specifically for eCommerce.
A shopping cart & checkout page for galleries.
Custom or sitewide pricing.
Credit-card processing that allows you to support global currencies.
Coupons for promotions.
Commissions
SmugMug takes a 15% cut from each sale you make, so price your photos with a decent profit margin.
Support for prints covers:
Selling prints, and getting them, dropshipped directly to clients via an in-built printing service. Done by partnering printing companies that ship worldwide like Bay Photo, WHCC, and EZ Prints, Loxley Colour offers European shipping.
Self-fulfillment of print orders on you're own is also allowed.
Lastly, you get:
Event marketing tools,
Analytics tools (Integrates).
SmugMug Client Proofing and Management Tools
There are contact forms that enable interested clients to get in touch. Client proofing (Pro Plan only) gets done by creating private galleries and sending links to your client to who can:
Log in and view the work,
Favorite images that get added to another gallery.
SmugMug Photo Uploading and Storage
SmugMug gives you ample hosting resources for fast upload speeds (photos and videos). Every plan supports unlimited uploads via browsers, mobile app, as well as importing from:
Amazon Drive
Flickr
Dropbox
Lightroom
Luminar
Aperture
Upload Size Limitations
Photos are restricted to 150MB and Videos 3GB/20min.
All uploads get optimized for quick loading and retina displays. Visitors get a search box to find images easily on your portfolio website.
From there, you get a:
Built-in file manager. It has drag-and-drop functionality, to allow you to add and organize photos into galleries and folders.
Photo Editor for basic edits such as adding colour effects, rotating images, and applying crops. For advanced editing, you can integrate the PickMonkey editor.
A major downside?
Only non-resizable blocks can get used to display images. If a photo doesn't fit, it becomes problematic.
SmugMug Photo Security and Protection
It's possible to protect published photos from 3rd parties via:
Custom watermarks
Right-click save protection – a personalized copyright notice gets displayed.
Password protection for the whole site, webpages, folders, and galleries
To add on, all your images get backed up by Amazon Web Services.
SmugMug Photo Showcase Options
SmugMug gives you the ability to create galleries in a snap. With Lightroom integration, you can even create and manage galleries offline. Types of galleries you can create include:
Automatic collections (smart galleries),
Private and public galleries for client proofing.
SmugMug SEO and Social Sharing Tools
Using SmugMug gets you an SEO optimized site with automatic sitemaps. From your end, you can:
Edit metadata,
Add titles tags and custom URLs,
Add captions, descriptions, and keywords to your images.
Adding ALT tags, very crucial for image SEO is not possible.
Extensive social media integration covers sharing on Facebook, Twitter, and Google+ (defunct).
Avoid SmugMug if you want to integrate a blog; it's not supported. However, you can link external WordPress-based blogs.
SmugMug 3rd Party Apps and Integrations
You can connect the PickMonkey editor and third-party storage sites like Amazon, Dropbox, and Adobe Lightroom using 1-click plug-ins.
Direct support is only available via 24/7 email support. However, there is also:
A searchable Knowledge Base
An active community forum
A Help Blog
SmugMug's YouTube channel for video tutorials
SmugMug Photography Website Templates
SmugMug's templates are limited (only 26); the smallest plan's subscribers get access to only 6 templates.
Templates are:
Of high-quality and mainly image-focused (with varying layouts),
Mobile-friendly (fully responsive),
Easily switchable midway in your editing process.
Freedom of customization is fair; you can change:
Colors & fonts
Background images
Transitions
Margins and image sizes
Adding blocks is easy, and you can move blocks around according to your preferences. For photographers with coding skills, editing HTML, and CSS code is supported.
Is SmugMug easy to use?
For basic edits like adding content blocks, yes. Creating your site is a breeze and super-fast. You do it via a straightforward drag and drop method.
But a word of caution;
Not all editing is this easy and intuitive; for some things, it might take you more time to learn how SmugMug works.
There are 4 subscriptions; you can pay annually or per month.
Custom Domains
Even with the (Basic), you can't connect a SmugMug custom domain. It's only allowed with the Power and above plan.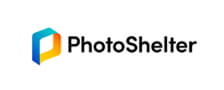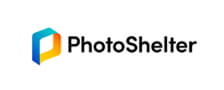 Photography Website Builder
Pros
Super easy-to-use builder
Decent eCommerce selling tools
100 practical photography features
Robust Image theft guard
Unlimited site traffic and file sizes
Full client proofing platform
Professional print lab partnerships
Offers 9 photography specific templates
Cloud-based storage facilities
Highly intuitive and easy to use builder
Cons
Minimal bandwidth and storage for cheap plans
Few choices of templates
Limited design flexibility
Over 8% transactional fees
No free plan; just a trial
Plans are on the expensive side
PhotoShelter's Photo Selling features
PhotoShelter allows you to sell royalty-free digital photos, licensed stock images, photo books, printed merchandise, and canvases.
eCommerce tools:
An integrated shopping cart; built exclusively for photography. You can even add Download and Buy Now Buttons.
Payments processors (23 currencies) for PayPal, Stripe, and credit cards.
Offline invoicing and payments methods support.
Pricing tool: set standard prices, custom prices for specific clients, or bulk pricing using FotoQuote.
Discount codes and coupons.
You can deliver print orders using Photoshelter automated print partners (EZPrints, BWC, WHCC, AdoramaPix, and Loxley Colour (UK)) or self-fulfill them.
Set taxes and shipping rates.
Sales: You receive email notifications for sales, Review and can edit orders before printing.
PhotoShelter Commissions
You get charged over 8% of your profits when you sell via PhotoShelter.
View Site Analytics – you can connect Google Analytics to view detailed stats.
PhotoShelter's Client Proofing and Management Tools
PhotoShelter has advanced management features for image rights and royalties if you choose to license images. You can assign regular clients Trusted Client Access to your portfolio site.
Client proofing support covers sending high-resolution files with watermark protection via:
FTP transfer,
Sharing links to private client galleries,
Sending zip files.
Your client can:
View the work,
Search files,
Select and rate favorite photos.
PhotoShelter's Photo Uploading and Storage
You can upload file formats such as JPG, PSD, TIF, RAW, and PDF via mobile and desktop file uploader. There are no limits on the file size, but there are storage space limits:
Basic – 4GB
Standard – 100GB
Pro – unlimited cloud storage
Direct uploads from Lightroom, Aperture, and Photo Mechanic are possible after integrating their plug-ins. Your photos get stored and backed up in the cloud.
Bulk Image Uploads
Use the "set and forget" setting when queuing your uploads and focusing on other projects. Everything gets done in the background.
PhotoShelter's Photo Security and Protection
Image protection features:
Image Theft Guard
Password protection
Watermarking protection (non-destructive)
User permission settings for clients
Expiration settings for Photo visibility and downloads
Download limits by password or invitation
Browser right-click theft protection
Only low-resolution downloads for unpaid photos
Turning off search engine indexing
PhotoShelter's Photo Showcase Options
PhotoShelter ensures you have multiple ways of showcasing your work in the best light.
Individual images
Photo Galleries
Photo Walls
SlideShows
All websites have retina display and near full-screen photo display support.
PhotoShelter's SEO and Social Sharing Tools
Each Photoshelter website includes indexable titles, descriptions, IPTC keywords, and HTML code.
What's possible with PhotoShelter's SEO tool?
You can:
Integrate your site with Google Webmaster Tools
Edit page titles and meta descriptions
To help you hit the ground running, some SEO tweaks are automated.
ALT & title tagging from your photos IPTC
Generating and updating of image-level sitemaps
Submission of website sitemaps to Google and Bing
Photoshelter's social media integration lets you:
Post directly from your site to Twitter, Instagram, Tumblr, Pinterest, and Facebook
Add sharing and follow buttons for your site and photo gallery
Enable or disable comments for your photos
PhotoShelter's Blogging Tools
PhotoShelter lacks built-in blog support, but you can link your WordPress or Tumblr blogs.
PhotoShelter's 3rd Party Apps and Integrations
With Photoshelter, you can add general-purpose and photography specific apps such as:
Google Analytics & Webmaster,
WordPress,
Vimeo,
PayPal.
PhotoShelter's Customer Support
You get direct support via email and phone, or you can use self-help options like:
Knowledge Base
Community Forum
PhotoShelter Photography Website Templates
PhotoShelter gives you 9 mobile-optimized templates to choose from. They all look clean and elegant, perfect for building a full-screen portfolio site.
However, only limited customization like switching layouts, colors, fonts, and adding logos is supported.
Custom Templates
If 9 templates don't meet your desire, you can use 3rd party templates.
PhotoShelter shines when it comes to simplicity. The builder is very intuitive, offers you user-friendly controls that won't overwhelm you.
PhotoShelter Pricing (Plans)
Plans are highly-priced and are billed annually. Their 14-day trial allows you to test the waters, but note that you must first enter credit card information.
Basic $10/month
Standard $20/month
Pro $45/month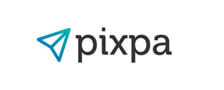 Pros
Built-in Photography eCommerce features
Commission-free selling
Super affordable plans
Attractive and responsive templates
Easy to use client proofing tools
Brilliant customer support
Students get a 100% free plan
Offers auto-fulfillment options with Print Labs
Mobile Gallery Apps
30-day money-back guarantee
Free domain name offers
Unlimited bandwidth for most plans
Effortless drag and drop website builder
Cons
Lacks major advanced photography features
Capped storage for most plans
Have products selling limitations for all plans
No free forever plan; just a trial
No centralized media storage file
Pixpa Photo Selling Features
Making your portfolio website a sales channel for your prints orders and digital downloads is possible with all plans:
Personal – 5 products
Expert – 25 products
Business – 1000 products
Pixpa's eCommerce Tools:
A secure and easy to use check out page
Inventory Management and Abandoned Cart recovery
Direct payments via Stripe and PayPal; no commission charges
Auto-fulfillment of print orders by Print Vendors like WHCC and more
Discount codes and Coupons as flat amounts, percentages, or auto-expire offers
Taxes & Shipping charges (set) for different regions
For insights on your store and portfolio website, you can connect Google Analytics.
Marketing tools come in the form of:
A full-width Announcement Bar for displaying offers and messages at the top of your photography website.
Mailing list tool that helps you in collecting newsletter subscriptions and customer details.
Pixpa Client Proofing and Management Tools
Pixpa offers simple client proofing.
After sharing a private album (password-protected), clients can favorite the best works and create a favorite list. You include a Download PIN to give them full access to the gallery.
Mobile Gallery Apps – a unique Pixpa feature – make client proofing seamless. Clients can save shared galleries as an app on their phone for easy access.
Calendar & bookings elements – you can add them to your website to show:
Your upcoming events,
Days you're busy/already booked.
Additionally, you can answer booking inquiries from potential clients.
Pixpa Photo Uploading and Storage
If you're an Expert or Business plan subscriber, you can add unlimited images. Storage capacity for original files is capped at very low sizes;
Personal – 1GB
Expert – 10GB
Business – 50GB
All your photos get automatically backed up, and you can recover them for up to 30 days.
There's no built-in image editor.
Pixpa Photo Security and Protection
Features to guard your images against theft include:
Password protection for pages and galleries
Watermarks; text or image-based
Disabling the Right-click saves via code
Reducing images sizes
Pixpa Photo Showcase Options
You can create both public and private galleries using 15 different gallery layouts. Another thing is that Pixpa can help you auto-create and include an Instagram gallery on your website from your Instagram photos. Unlimited bandwidth allows clients to view hi-res images with terrific loading speed.
The Personal plan supports 15 pages or galleries and 200 gallery images in total (excluding pages and blog post images). Both restrictions get lifted with the other plans giving you the freedom to showcase your work.
Pro Tip
Pixpa image compression is by default set to 75%. Go to site settings to change it to 100% for better-looking photos.
But there's a major dealbreaker with Pixpa; it lacks centralized media storage.
Allow me to explain;
To use a photo in different elements such as a blog post and a private gallery, you've got to upload it twice for each use case.
Pixpa SEO and Social Media integration
Pixpa SEO functionality gives you the freedom to edit titles, URLs, meta descriptions as well as include keywords for pages.
Your portfolio website automatically gets indexed by Google because sitemap creation and submission is made a hands-off experience.
What about social media integration?
You can include social media widgets on your pages to enable sharing and gain more followers. As mentioned above, you can even have Instagram galleries on your website.
Pixpa 3rd Party Apps and Integrations
There are over 46 apps/integrations you can add with Pixpa e.g. Google Analytics, and webmaster tools, Disqus, MailChimp, and more.
You can add a blog on any plan and publish unlimited blog posts. Only basic blogging tools and features are supported e.g. Categories, Tags and Scheduling posts.
Pixpa offers 24/7 customer support via email and live chat. Support agents are very responsive and helpful.
More support options include reading materials on their Knowledge Base and Blog or contacting them on social media.
Pixpa Photography Website Templates
When it comes to photography website templates, you get 36+ choices in different categories like Portfolio, Blogs, Stores, Business.
Standard features among all Pixpa themes:
Responsiveness – optimized for desktop, tablet, and mobile viewing,
Aesthetics – visually stunning and professionally-designed.
So, can you customize them? And to what extent?
You can choose a custom logo, favicon, text size, different navigation menus, fonts, layouts, and colors. CSS & HTML Editing is also supported.
Overall, Pixpa is a simple website builder to use; you just drag and drop elements when building.
Pixpa doesn't have a free forever plan, though you get a 15-day free trial. If you've been looking for an extremely budget-friendly option to create a photography website, Pixpa is the answer.
Plans get billed annually or monthly.
Personal $7/month
Expert $10/month
Business $16/month
Pro Tip
A 30-day money-back guarantee covers all plans.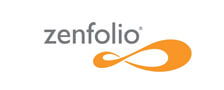 Pros
Amazingly straightforward to use
Cheaply-priced subscriptions
Unlimited storage for most plans
Multiple image protection features
Excellent client proofing
Comprehensive customization
A strong suite of eCommerce tools
Getting listed on Photographer Central
Integrated print labs for auto-fulfillment of print order
Self-fulfillment of orders allowed
Cons
Uploads lose quality
Commission fees
Interfaces are not very user friendly
Limited general site-building feature set
Only 14-day free trial; lacks a free plan
Zenfolio Photo Selling Features
Zenfolio offers you eCommerce features for image licensing, selling over 2000 prints, physical goods (stationery, photo gifts), and digital copies.
You can:
List products with their easy product package creation feature.
Display featured galleries and products; you get an integrated shopping cart.
Set custom pricing, unlimited price variants, or use pre-filled price-lists.
Manage Orders: edit orders, set order minimums, and even allow preorders.
Fulfill print orders via print labs like Miller's, Mpix and Mpix Pro, and PictureItPostage.
Self-fulfill your print orders.
Accept Payments: PayPal or credit cards.
Use Coupons, discount codes, and support gift certificates.
Your marketing options include using:
Built-in email newsletters tools,
Social media,
Getting listed on Photographer Central.
You can view statistics and sales reports using Zenfolio's built-in Analytics.
Client Proofing and Management Tools
With the highest Zenfolio plan, you get listed on Photographer Central free, which lands you new clients efficiently.
For client proofing, you can create private galleries (or mini-sites) and share them with clients. From there, they can:
Access and save their favorites,
Download files even via the mobile app.
No booking tools are available.
Zenfolio Photo Uploading and Storage
Uploading photos to your Zenfolio photography website is fast irrespective of the format (you get unlimited storage). You can do it using your PC, laptop, phone, or via Lightroom. Images get auto-optimized for smoother viewing and loading, even on smartphones.
But there are some caveats;
File size limits: Starter plan is 36MB, Pro, and Advanced plans 64MB.
Video file sizes are limited to 2GB/20min.
Uploads of hi-res images lose some quality because of the size limitations.
Zenfolio Photo Security and Protection
For image protection on your site, you get features like:
Watermarking feature,
Password protection.
Apart from that, your photos get stored on reliable geo-distributed data centers.
Zenfolio Photo Showcase Options
You have a slew of options for showing your photos using a Zenfolio website:
Using a fully integrated photo blog for image slideshows, video clips, and photos.
Easy to make, modern and stylish public and private client galleries (unlimited). They feature auto-fitting adjustments for images; you can even add background music and use auto-dim effects to improve viewing experiences.
Unfortunately, you can't create custom image showcases because of design limitations.
Zenfolio SEO and Social Media Integration
The baked-in Zenfolio SEO tools aren't anything advanced but get the job done. Your portfolio website gets automatically indexed by search engines, but there are no tweaks you can perform from your end.
All plans come with social media integration allowing you to share using a single-click to Instagram, Twitter, Facebook, and Pinterest.
The Zenfolio photography website builder supports adding a built-in blog; if you have a live blog elsewhere, you can also import your posts to have everything centralized.
Zenfolio 3rd Party Apps and Integrations
There's no dedicated App Store, but ­­you can use the Zenfolio mobile app to share your portfolio, upload images, and more.
ZenfolioZenfolio Customer Support
Getting directly in touch with the Zenfolio support team is supported via:
24/7 email support,
Live chat (Pro & above plans),
Advanced plan subscribers get phone support (Mon-Thurs) .
Zenfolio Photography Website Templates
I counted 13 attractive photography website templates that are available with Zenfolio; they have 7 different layouts. They look simplified to enhance and emphasize a photographer's works. Better yet, all get made to be fully responsive.
You can comprehensively customize them to match your brand. Some of the things you can modify;
Switch layouts and backgrounds.
Change colors, fonts, buttons, text, menu position and more.
Add a logo.
Zenfolio is pretty much easy to use; the builder has:
A straightforward site setup process with one-click options,
Drag and drop functionality,
Clean interfaces with editing tools in easy to reach places.
But in some areas, it falls short.
It's not highly intuitive
Not all tools have clear usage instructions
Zenfolio only has a 14-day trial, no free plan. Paid plans are easy on the wallet, starting at $5/month.
However, most of the advanced photography features are only available with the Pro and Advanced plans.
Photography Website Builder Conclusion
With the above web builders, creating a photography website becomes less time consuming and makes it a cheaper project. And it doesn't matter whether you are a professional photographer, memory maker, or photo enthusiast. Besides, most of the above builders let you sell prints & images, advertise your gig, and keep a cohesive portfolio.
Do you have more suggestion or comments you would like to add?
Feel free to do so in the comment section below the FAQ section, our team at WebpageScientist is always happy to help out!