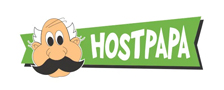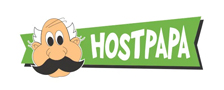 In this extensive HostPapa review, we've done all the heavy lifting and research for you. I would recommend sitting back and reading as I fill your curiosity cup with details that help you decide on the best HostPapa plan to go with.
They might not be as big as other providers such as BlueHost, InMotion Hosting and SiteGround, but HostPapa is a hidden gem based in Canada and some parts of the USA. They offer plans with a perfect blend of epic features with almost all the essentials of hosting covered. Almost all HostPapa web hosting reviews have the same script. They are affordable, have a simple and beginner-friendly platform that offers a high level of support.
Do they live up to their hype?
How does all their marketing shake out when scrutinized and compared to the rest of the hosting providers in the industry?
If you want to easily create a site, blog and don't have much technical know-how, you can't go wrong with HostPapa. They are a reputable and reliable company, that's why most small business owners prefer hosting with them. Now, before you rush to sign up for hosting on the costly popular platforms, read this HostPapa review.
Let's get down to business!
For most international readers, HostPapa is an under the radar web hosting provider. The main reason is that the company was only founded in 2006 by Jamie Opalchuk. However, they used to operate from way back in 2002, and most people from Canada and the US are familiar with them.
They've remained privately owned and have headquarters in Burlington, Ontario (Canada). With data centers in both Canada and the US, they host 500,000+ websites, have over 120 employees serving over 200,000+ customers. Apart from website hosting, HostPapa is also an ICANN-Accredited domain registrar.
Private ownership is always good, corporate overlords with stock interests turn companies into mainly profit-making systems. Because of private ownership, HostPapa is able to provide quality services and remain focused on being a transparent company to their customers, it's no surprise they have an A+ Better Business Bureau Accrediting (BBA).
Not only is HostPapa committed to web hosting services, but they have also made substantial environmental sustainability efforts via eco-friendly hosting. To offset the energy they use in both their data centers as well as offices, they purchase green energy certificates. And it doesn't stop there, they've participated in tree donations and also helped in elephant conservation in Africa. Such things make a difference in the world and should get appreciated.
What's Included In This HostPapa Hosting Review?
We'd like to stray from the rest of the pack, this HostPapa web hosting review is quite in-depth and doesn't hold back on facts and their shortcomings. We've researched and given simplified explanations reducing nerdy bits to help you understand HostPapa hosting plans and services plus their advantages and disadvantages
Moreover, we didn't leave out the most important factors in when choosing a hosting:
Performance and reliability (speed and uptime)
Ease of use and simplicity for beginners
Developer features for experienced users
The security features and tools provided
The quality of their customer support service and channels available
A breakdown of their pricing as well as refund policy
Lastly, we've provided information on their infrastructure to help understand the platform you are hosted on and see how secure, stable, and reliable it is.
Pros
Easy account sign-up and setup
ICANN certified registrar with very cheap domain rates
Free domain name, SSL certificate and Cloudflare CDN integration
Free site migration and domain transfers
Free dedicated sessions with HostPapa experts
Eco-friendly efforts
Highly rated by users
Exceptional e-commerce hosting features
Impeccable multilingual customer support
Top VPS management benefits
Adequate Security features and tools
Free site builder
Enhanced SSD storage with RAID redundancy
Excellent value reseller plans
No downtime troubles
Cons
Some hidden fees and limitations (cancellation)
Upselling of add-ons
Very limited free website builder
Non-favorable refund policy
Limited server locations
Quite expensive VPS and online store plans
Hosting Services Offered By HostPapa Hosting
HostPapa places a lot of its focus, investments, and marketing on entry-level hosting, WordPress plans and e-commerce plans, it shouldn't come as a surprise they are mind-blowingly good. And if you want to upgrade, you will be astonished by the managed support they provide with their VPS plans. Resellers are also catered for, but people looking for cloud and hosting for enterprises will be disappointed. These hosting services aren't offered by HostPapa.
Let's take a look at what comes with each package.
Shared hosting – as the name suggests – involves sharing resources on the same server, but it is enough for most websites and people looking for cheap hosting it is an excellent choice. If you are new to hosting, you should be looking at their 3 plans; Starter, Business, and Business Pro.
With each, you get freebies – they call them essentials – which include Cloudflare CDN integration, a domain name for your 1st year, and a Let's Encrypt SSL certificate. Only bandwidth (traffic) and Email Auto-Responders are unlimited for all plans.
The small and cheapest Starter plan only supports hosting 2 websites, 25 MySQL 5.6 databases, 25 subdomains, 100 email accounts, and email forwarding accounts. Its storage space is 100GB, which should be sufficient for most websites.
For the Business and Business Pro plans, websites (domains), SSD storage, email accounts (and email forwarding), MySQL databases, as well as subdomains, add on domains, and parked domains are all unlimited.
If you are looking for top performance, get the Business Pro plan. It gets some extra performance and security enhancements. HostPapa claims them to have 4X CPU and MySQL resources, which give a 300% power boost. In addition, they are hosted on rocket fast servers i.e. the best-optimized servers on their infrastructure, which have fewer hosting accounts (to cushion your resources).
And that's not all;
Business Pro clients get specific security features such as a free WildCard SSL, Automated Website Backups and Domain Privacy Protection.
What's the difference between the standard SSL certificate and WildCard SSL?
A Wildcard SSL is more advanced and better (especially for e-commerce) as it encrypts both your domain and also its subdomains. However, if you only use a single domain with your site, a standard SSL is enough.
WordPress is hugely popular, it's no surprise HostPapa hosts almost 200,000 WordPress sites. If you want to join in, what should you expect to get?
There are three plans: WP Starter, WP Business and WP Business Pro. As you can see from their names, they are the same shared hosting plans but rebranded for WordPress. You get the same resources, but the pricing is a bit higher.
Why is the price higher?
You get high-level managed WordPress support and a myriad of other WordPress tools and features. Furthermore, they provide you with top WordPress performance with unique speed optimization for WordPress implemented.
WordPress Support includes:
Getting an optimized version of WordPress already pre-installed
Use of WordPress optimized servers with enhanced content caching implemented
Automatic WordPress Updates implemented by their team
WordPress Super Cacher for faster loading speeds
Latest security patches as well as performance upgrades
Built-in WordPress security and monitoring
Automatic vulnerability patching system
Auto-Detection and Removal of Malware
Access to 24/7 live WordPress expert support from their staff
You're also given a free integrated Jetpack plug-in which gives you access to the following tools and added functionality:
Access to over 100 free responsive and professional Jetpack themes
Secure WordPress log-ins and Jetpack Security toolkit
Jetpack's marketing tools with integrated auto social media posting and posts scheduling
You can add a custom Web Application Firewall
WPForms plug-in for collecting voluntary site visitor information to send them newsletters or other information
Note
The WP Business Pro get Jetpack premium while the other 2 cheaper get the Jetpack free.
Not all sites are created equal, you might need some extra power and resources.
Good news!
HostPapa has some of the best managed and robust VPS hosting; their VPS uses Linux OS (Ubuntu, CentOS, or Debian) and has fully automated provisioning giving you fast access to your VPS. You can scale resources easily on-demand with 5 plans available: Mercury, Venus, Earth, Mercury, and Jupiter.
Management support is either full, semi or you can self-manage your VPS.
Fully-managed – server management gets done by HostPapa IT experts who take care of installing applications, making upgrades, migration (free assistance), keeping website security up to date, performing backups, patching software and doing kernel care upgrades. Also, they maintain proper server health, the hardware components, your email configurations, firewall set up, and perform security audits. You would be hard-pressed to find VPS management that beats this from other providers.
Semi managed – You get proactive monitoring (network and host), resource usage statistics tools, and a free cPanel. You can enable root access through a single click, but you're left to take care of app installations and upgrades yourself. Migration assistance is optional.
Self-managed – it's for geeks, pro admins and experienced webmasters, who want the full root access. Instead of a cPanel, you get a SolusVM VPS Panel. HostPapa expert system admins only ensure the VPS is working as advertised and is connected to the network, the rest of the server tasks you do them yourself.
Pro Tip
For self-managed servers, you don't get any price cuts. It makes more sense going with the managed VPS if root access is not a deal-breaker for you.
Now, let's get to the features
Their VPS's use private name servers, you get 2 blacklist free IPs, a free domain, and $200.00 free marketing credits irrespective of your plan. Unlimited features across the board include emails, websites, FTP accounts, domain aliases, subdomains, and MySQL databases.
In terms of resources where what each gets you:
HostPapa supports hosting of different applications and does have specific optimizations to ensure you get the best performance out of their plans. All of them can easily get installed using a 1-click installer.
The extensive support covers different uses, categories such as:
CRM Apps – to improve your business workflow, help you increase sales, automate tasks, and manage interactions with your clients using, Supported apps include vTiger, Dolibarr, X2CRM.
CMS Apps – BIGACE CMS, Contao, Textpattern CMS, Zikula, ModX, Zenphoto, RazorCMS, Impress CMS, Drupal, b2evolution, Geeklog, E107, Concrete5, CMS Made Simple, Joomla, PHP-Nuke, ProcessWire CMS, WebsiteBaker, PyroCMS, SilverStripe, SiteCake, XOOPS, and lastly Typo3.
Forum Apps – AEF, FluxBB, bbPress, Simple Machines, MiniBB hosting, MyBB, XMB, phpBB, PunBB.
Blog Apps – Serendipity, Pixie, b2evolution, Dotclear, Movable Type, Habari.
Web Designers, developers, IT firms, and resellers are covered by their 5 powerful multi-site plans – Bronze, Silver, Gold, Platinum, and Titanium – which also use Private Nameservers. To help you get started on the right foot, you're provided with an excellent startup guide, covering the ins and outs of setting up your account.
HostPapa gives you customizable client packages and a cPanel/WHM panel you can brand with your company's details. Standard features include unlimited domains and databases, RAID 10 SSD storage, 2 free dedicated IPs, and Acronis server back-up. A free Let's Encrypt SSL certificate is provided for all of your clients. Only the Gold, Platinum, and Titanium plans get access to a free billing an automation suite; you can choose between Client Exec and WHMCS.
Below is an image with resources you get with each plan:
Note
The Acronis back up provided is available only when you have to do major disaster recovery and is at the discretion of PapaSquad Support team.
As a Reseller, you can take care of the following on your management dashboard:
Password Modification
DNS Control
Assigning computing resources per account
Domain Forwarding
Online Store Hosting (E-Commerce Support)
It would be a crime to promise you the best HostPapa review on the internet and fail to talk about their e-commerce support. So, here we go.
Setting up your store is easy with e-commerce apps and carts having 1-click installation support, e.g. PrestaShop, WooCommerce, OS Commerce Cart, Open Cart, AbanteCart, Zen Cart, CubeCart, Avactis Cart as well as AxisCaret. All these can be used with their shared hosting plans.
HostPapa does not leave you alone after your done setting up. As your online shop keeps growing, their ecommerce experts guide on enhancements to keep up with traffic and other new demands.
If you're going to install WooCommerce – the WordPress ecommerce plug-in for selling merchandise – the JetPack plug-in they provide comes with:
Jetpack's marketing tool for setting automated or scheduled post for your social media accounts
WPForms plug-in for getting data for newsletters lists.
And if you read the fine print, you realize you also have:
Access to their website builder, which has an integrated social sharing functionality for your site
You can use the Analytics tools to optimize your site for SEO as well as track where your site's visitors location and their interests on your website.
If you want cheap but reliable ecommerce hosting, we recommend hosting your online store on the Business Pro plan.
Reasons?
First of all, this plan is more powerful, capable of handling influxes of visitors and concurrent connections, because of the extra resources its gets.
It has a WildCard SSL, a prerequisite ecommerce feature.
It has premium protection features.
The most glaring downside is that it lacks a dedicated IP, but for that, you are covered by their VPS plans. In addition, for VPS plans, HostPapa gives you $200.00 in free marketing credits to use with Yahoo!/Bing and Amazon.
Awesome as it is, that's not even the most impressive aspect of their e-commerce support.
So, what is?
Well, they have dedicated online shop hosting plans, namely Bronze, Silver, Gold, and Diamond. Across the plans, you get unlimited storage and bandwidth, a free custom domain name, a free SSL Certificate, Google analytics reports integration. You can host unlimited products, brand your online store, and no transaction fees get charged for payments. Languages supported with each plan are 1 for Bronze and Silver, 2 for Gold while the Diamond has support for up to 15 languages.
Now, back to the plans. All of the plans get:
A mobile-friendly responsive store
Easy & responsive single page secure checkout pages
Product filtering
Search functionality with suggestions
Automatic tax calculations
Import/Export of customers, products, or category data (CSV)
Import/Export of orders (TXT)
Access to Cleverreach newsletters
Free sitewide https and dedicated SSL
Professional reporting tools
PayPal integration (including express checkout)
Note
Online sales per year (calculated on a trailing 12-month basis) are up to $12,000 for Bronze, up to $60,000 for Silver, and up to $600,000 for Gold. Unlimited online sales per year are only allowed on the Diamond plan.
The smallest plan lacks many features, we don't recommend it if you aren't too focused on price.
The functionality and features missing and only available for Silver, Gold and Diamond are:
Coupons & vouchers support
The Cleverreach Newsletter Tool
Google Shopping
Export to price comparison engines
Payment processing for Stripe, Authorize.net, Skrill, Spreedly, Ingenico
Shipping and fulfillment for FedEx, USPS, Shippo (DHL, UPS, Packlink)
Selling on eBay and on Amazon marketplace is only supported with the Gold and Diamond plans.
What about shipping tools and support?
HostPapa has real-time shipping quotes supported (excluding Bronze plan) for flat rate per order and weight-based shipping methods.
With all plans, you can host free emails which support the following basic email features, tools, and protocols.
The emails have unlimited email Auto Responders and Forwarders, secure IMAP, POP3 and SMTP connections, Webmail access plus Email aliases are also supported. Email protection is taken care of by Spam Assassin Spam Protection with Virus Scanning ability.
Should you use a POP or IMAP account?
POP delivery is best is your using a single computer or email client (e.g. Microsoft Outlook) but if you access mail on multiple devices, such as a computer, tablet and smartphone(s), or multiple email clients its best to go with an IMAP account.
VPS plans get more robust email features like Mailman Mailing Lists, either Squirrelmail, Horde or Roundcube Webmail, ClamAV, Manual Email Filtering, and Catch‑all Email Addresses functionality. For security, you get an additional BoxTrapper Spam Blocker.
Note
Despite email hosting on the shared plan being free and "unlimited", you only get 5GB storage for an individual mailbox. The number of emails you can send per hour is a maximum of 250, and maximum file size attachment is 10MB.
For more advanced and professional email hosting, HostPapa supports paid G-Suite and Microsoft Office 365 integration with your domain.
When it comes to domains, experts advise going with a registrar:
who also offers website hosting,
is ICANN certified.
HostPapa ticks both the above boxes. They support domain forwarding, various popular domain extensions (gTLDs) and also international domains (ccTLDs).
Buts that's not everything;
You can explore your imagination and get custom extensions that resonate with your brands, such as .guru, .xyz, and more. Most importantly, other providers charge more for such custom domains, but HostPapa's are very pocket friendly. E.g. a .xyz extension only costs 1.99 per year (discounted).
To get a domain, all you have to do is search using their domain search bar, and you will get available results in less than a second.
Domain Privacy, for blocking your personal information from unauthorized access by people without legal merit, can also be purchased alongside your domain.
HostPapa owns their tier-one data centers – powered by 100% renewable energy – which are located in North America. In addition to these, they lease out other data centers for backups.
Where are the servers located?
HostPapa claims to have multiple server locations across the globe, but when signing-up for shared hosting, you can only choose those in Canada and the US. Specific locations aren't mentioned on their site.
Here are the installed measures that ensure their servers reliability and security:
Climate and temperature control systems
Fault protection with raised floor facilities
Dual pre-action Fire-suppression and water detection systems
Uninterruptible power supplies (UPS) plus Standby and Dedicated Diesel-powered backup generators for redundancy
Electrical Power Support and redundancy by getting fed by two different transformers
24×7 Manned Security
They use a Cisco powered network, and multiple bandwidth providers to ensure if one has a problem, your site remains unaffected. Their network and infrastructure gets proactive monitoring round the clock.
Pro Tip
HostPapa has a page dedicated to Network Status information where you can check for scheduled maintenance or if you there are any downtime issues currently happening.
Since they serve global customers, Cloudflare CDN is important and it is implemented with 135+ locations in 50 countries. The high-performance servers used are made by Hewlett-Packard and feature a fast SSD drives, a minimum of 32 GB RAM Storage and 32 cores powered by Intel data center CPUs.
Signing up with HostPapa and getting your account activated is easy and swift. After you're done, you get a Quick-Start wizard to help you get acquainted with their platform. Besides, you can book their unique half-hour 1-on-1 training session with one of their PapaSquad experts to help you get a grasp of their hosting platform. Migration to their platform is free; you will get assistance from the same expert staff to help you move your site.
Now, there are things you will need to do on your own.
Here are the tools you're given:
Access to a HostPapa dashboard for managing your account and billing
To create a site off the ground with no coding experience, you're given a free HostPapa Website Builder. It has mobile, e-commerce, and Facebook-like site builder support. As alternatives, their platform is Dreamweaver and Adobe GoLive Compatible
Softaculous for 1-click installs with access to free 400+ supported applications
Access to mobile-friendly and responsive design templates as well as Image galleries
For file operations, you have 24/7 FTP access with FTPS (SSL/TLS) supported to ensure secure connections.
Account statistics and Graphical web stats (AWstats)
A beginner-friendly one-stop-shop cPanel is provided except for unmanaged VPS plans which get a SolusVM Panel.
Note
The website builder is not the best. For Starter and Business Plans, it only supports 2 pages. However, for the Business Pro account, it permits up-to 1000 pages.
Developer Friendly Tools and Features
Webmasters and developers who prefer a more hands-on experience with their account are not left behind.
Most of the geek essentials are covered:
Developer Frameworks and modules – CURL, DomXML, mod‑rewrite, IonCube PHP Loader, Image Magick, CGI, NetPRM, GD, custom CRON Jobs, Zend Optimizer, Perl Module Installer, HTML Editor (even CSS), Web Disk (WebDAV)
Tools – Page Redirects Manager, Custom Error Pages, LAMP stack for Linux
SSH, phpMyAdmin, Raw Log Files Access
Programming languages– you get pre-configured PERL, PHP (up to 7.3), Python, Ruby, and MySQL.
More nerdy bits; Git integration is supported, and root access is only available for self-managed VPS plans.
Performance and Reliability
One of the most critical metrics to assess in a hosting provider is uptime. If your site is down, you might be losing out on a lot. That's why HostPapa has a 99.9% monthly uptime guarantee.
Is there an SLA for compensation?
Well, it's not explicitly stated on their service guarantee page. Weird, right?
However, after getting in contact with their team, I was assured that any downtime below the advertised percentage gets recorded, and their billing staff reimburses the affected accounts.
If your visitors are mainly located in the US, they will get impressed by the blazing fast site loading speeds.
Some of the things that make this happen include:
Cloudflare CDN integration for all plans where website content is cached and distributed in 135 locations around the world to help visitors from these regions get faster access. It also helps in preventing DDoS attacks
PHP7.3 and HTTP/2 which is faster are enabled
Ability to choose your preferred server location for faster connectivity for your visitors
Enhanced SSD drives
A WordPress Super Cacher is implemented on their servers
Note
Now, if you're location is far from the states, i.e. Asia region, and Australia, you won't get great speeds. We recommend evaluating hosts like OVH, who have more and well spread global data centers.
HostPapa security features that you get with every plan include:
Patchman Enhanced Auto-Security
ModSecurity
Brute force detection
Secured Entrance/Exit
Server firewall, monitoring, and intrusion detection
DDoS attack prevention
VPS plans get special protection via an IP Deny Manager, Password Protected Directories, plus disaster recovery restore functionality.
Will my site get automatically backed up?
Yes, but only with the Business Pro shared plan. For the other plans, you can perform manual back-ups via the cPanel provided or pay for automated backups. As a recap, resellers plans get automatic Acronis server backup, but as I mentioned, restoration is only available after a major data loss.
HostPapa provides excellent support through their in-house agents dubbed "PapaSquad" who are available 24/7. You can use different channels such as email, phone, live chat, and even fax. Who still uses that? Well, what do I know; if it's still supported, there must be users who use it.
For both phone calls and live chat (plus website and hosting services), there is multilingual support with 4 languages supported for different regions such as English, French, German, and Spanish. Calling is not toll-free, but a whopping 18 countries are supported.
On top of all that, there are FAQs, technical support articles, and downloadable manuals on their searchable knowledge base for those more into DIY solving.
The 1-on-1 training sessions we talked about earlier are an excellent additional support for any beginner.
In terms of shared and WordPress hosting prices, HostPapa plans are pocket friendly but not worryingly cheap. VPS plans are on the expensive side. The best discounts offered are for 3 years upfront payments. As it has become the widespread thing in the web hosting sphere, renewals jump back up in prices.
Billing support is available via their web-based dashboard tool. Notably, there is no monthly billing.
Below are the best prices per month for each plan:
Starter – $2.95/month
Business – $2.95/month
Business Pro – $9.95/month
WP Starter – $3.95/month
WP Business – $5.95/month
WP Business Pro – $12.95/month
Mercury – $19.99/month
Venus – $59.99/month
Earth – $109.99/month
Mars – $169.99/month
Jupiter – $249.99/month
Bronze – $19.99/month
Silver – $39.99/month
Gold – $79.99/month
Diamond – $139.99/month
Bronze – $29.99/month
Silver – $39.99/month
Gold – $64.99/month
Platinum – $89.99/month
Titanium – $119.99/month
Both shared hosting and reseller plans get a 30‑day risk free money‑back guarantee. This means if you cancel within the first 30 days of your hosting and meet the conditions below, you will get your refund.
You've requested your refund in writing to the HostPapa Support Team through your HostPapa dashboard using the provided Web-Based Cancellation Form.
You were hosting a first-time account with HostPapa.
Most glaring downsides of cancelling?
You get charged a $29.95 setup fee. Really, HostPapa?
The refund gets issued within ninety (90) days from service cancellation.
If you got a free domain name, its value gets deducted.
So, what's non-refundable?
Domain names,
Any taxes applied,
Mobile websites,
Any add on services purchased.
HostPapa Hosting Review Conclusion
So, is HostPapa right for you?
As you've seen, the level of managed support and array of features you get are great while HostPapa covers all the essentials of hosting at no extra cost. We are confident to recommend hosting on HostPapa because of the excellent value they provide.
With all of this information put together, if you compare everything and their price against other providers, you will realize they are have best e-commerce hosting. What's more? If you want outstanding customer support, great ease of use, and cheap pricing, they are the hosting provider to go to.
Also, VPS and Resellers get the best services which would have been provided to enterprise clients if they offered such plans.
Here is some more information about HostPapa. Have a different question or comment you'd like to share. Please do, in the comment space.