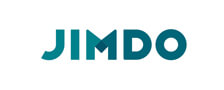 Jimdo Review Conclusion
Jimdo has won many hearts with their AI (Artificial Intelligence) website builder called Jimdo Dolphin. Jimdo Dolphin makes it possible to create a fully function blog or website in under 3 minutes.

Jimdo is an excellent choice for personal blogs and small information business websites due to their ease of use and affordable pricing.

However, if you are looking to create a complicated website or an online store, then perhaps another choice would be more suitable to you.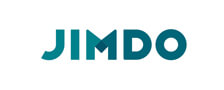 Pros
Easy to use; you can create a website in 3 minutes
Has a free plan
It's available for iOS and Android devices
Multiple responsive templates to choose
AI website creation option
Integrated SEO tools & Google analytics
30-day free trial for premium plans
You can switch templates without losing data
Editable HTML, CSS and JavaScript codes
Multilingual support
Free logo creator
Free domain with paid plans
Cons
Limited templates in that features are less customizable
No multiple website contributors' option
No phone customer support
No restore option
Floating ads with the free plan
Did you know that nowadays you can easily create websites without coding knowledge? That's right, with the onset of the Web 2.0 boom, there emerged website builders like Jimdo, which make building your website from scratch a breeze. In this Jimdo review, you're going to learn exactly how to do it. Here's a taste of what in the rest of the article.
What is Jimdo?
Who is Jimdo builder for?
How to use Jimdo to create a website?
How to implement SEO with Jimdo?
Jimdo Support for Blogging and eCommerce
Jimdo Pricing (Plans)
Jimdo Customer Support & Security Features
This user-friendly editor is tailored towards those who need to set up a professional-looking website quickly. Jimdo promises to do it within 3 minutes! Pretty cool, huh?
That's not even the best part.
Jimdo is equipped with the intelligent Dolphin AI that can put together your Jimdo website within minutes.
It's evident that this website is entirely focused on speed. Its ease of use is what earns Jimdo boasting rights as one of the best website builders.
However, some issues prevent it from making the top tier.
In this Jimdo review, I am going to hit on the highlights and downfalls of Jimdo website builder.
If you would rather jump the ship and try out this web builder, make sure you read to the end of this post to find out more.
Let's kick it off…
Jimdo Review: What is it?
Jimdo is a German-based website builder with its headquarters in Hamburg, Germany, as well as additional offices in Munich and Tokyo. Jimdo hosting servers are located in Germany, the USA, and Japan.
It was founded in 2007 by Christian Springub, Fridtjof Detzner and Matthias Henze.
Since then, this website builder has grown in popularity;
15 million websites today built using jimdo.
200+ international employees from around the world.
Customers in over 189 countries globally.
Jimdo offers two services; Jimdo creator, which is a "drag and drop" website builder. It has some pretty nifty tools to help you build your Jimdo website from scratch and enhance it.
Then there's the out of the box Jimdo's Dolphin, a new AI website builder. You only need to answer a few web-prompted questions and wait for "Dolphin" to build your website for you in 3 minutes.
Both services come with free and premium subscription plans.
What's more, Jimdo's interface can support seven languages, including English, German, Japanese, Spanish, Italian, French, and Dutch.
This feature comes clutch for non-English speaking personnel. To add icing to the cake, its editor can support any language.
Do not therefore break a sweat if you want to create multilingual websites for your global customers.
There are more features offered by Jimdo that I'm going to review later in this article. Keep reading!
Jimdo web builder is for small personal and business websites, online portfolios, freelancing, and a multilingual support website. You get to choose from its range of popular mobile responsive templates then edit it to your preferences. It's that simple.
The problem arises when you want to create something more bespoke. Try editing the template's design, and you may find yourself pulling out your hair!
The bottom line?
For artists, designers, and creatives who want professional websites, Jimdo isn't the best platform for you. But note it offers limited customization freedom compared to other web builders in the game like Wix and SquareSpace.
And for those who want an online eCommerce website to sell items extensively, you should try another solution too, like Shopify.
Blogging Support With Jimdo
If you are a blogger, you'll find this website builder quite useful.
Why?
Jimdo is equipped with Google Analytics, a feature that helps you as a blogger track and monitor your viewers. Also, there are available buttons that enable your website's visitors to share and like your content.
It gets better:
You can set up an RSS feed with Jimdo's help that allows your website users to keep track of the current (daily) trends and latest updates, and you can schedule your blog posts.
This website builder also allows you to split your site into different sections where you can discuss various topics. With a comment section provided by Jimdo, your readers can contribute varying opinions on your topics.
However, Jimdo falls short since it doesn't allow you to archive anything, but you can social bookmark them.
Other important features include adding social network sharing buttons to your posts.
Overall, Jimdo's blogging functionality is quite adequate for basic websites. For professional websites, dedicated platforms like WordPress come in handy.
Can you make an informative website for your business with Jimdo?
Jimdo is perfect for a small business website that wants to grow an online presence. With it, you can create a professional site within a few hours to promote your brand.
This website builder is equipped with dozens of third-party apps. More on this later. These apps make creating your Jimdo website an easy task, including promoting your email marketing campaigns.
Can You Build Online Stores With Jimdo? eCommerce Support
You can come up with a small or medium sized eCommerce website to sell your products. Let's dive into the features provided by Jimdo to set up an online shop:
Wide range of specific eCommerce templates available
Powerful eCommerce builder
Unlimited storage of your merchandise
Payments modules such as SEPA, PayPal and credit card
Online checklist available
A gallery to organize your virtual shop's shelves
Ability to secure checkouts and offer discounts to your customers
Live chat feature to provide customer support to your site's users
SEO friendly design for your website ranking
Generally, this website builder provides essentials for selling online. But as I've stressed before once and again, Jimdo falls short when it comes to bulky eCommerce websites.
Selling too many products on this platform, you'll find yourself gnashing your teeth; it will be hard for your Jimdo website to keep up.
How To Create Your Jimdo Website: Step by Step Process
Let me take you through a step by step tutorial on how to create your Jimdo website from scratch. More information on design and tools to use will be laid clear.
1. Go to Jimdo's Website and Sign up
To get started, you simply visit their homepage Jimdo.com. To begin building your first Jimdo website, click "Start Now" button and you are off to the races. This quick start took me by surprise when creating a website with them; I had to backtrack to take some screenshots!
You'll be prompted to sign up with Jimdo so that you can continue. If you already have an account with Jimdo, simply log in. You have an option to sign up with your Google or Facebook account.
Jimdo will ask you about the type of builder you want to use. Let's look at the two builders available.
As I said before, this is a standard drag and drop web builder, which is our main focus in this step by step web building process.
Dolphin is an AI-based builder that creates a website for you in 3 minutes based on your answers. When you choose this builder, Dolphin will ask you brief questions about your business then create for you a personalized website with photos, texts, and other details already filled in.
And if you connect to any of social media accounts, Dolphin will go a step further and pull your posted photos and texts. See, that's Dolphin's magic.
The only downside of using this builder is that you cannot create an online store type of website. You only choose between "website" and "blog."
The next page that follows is where you answer questions prompted by the set-up wizard by clicking on the type of website you want to create (Website, Shop or Blog).
Info
With Jimdo Creator, you can choose either of the three listed sites, but with Jimdo Dolphin, you can only select between Website and Shop – not Blog.
I went with the "Jimdo website" option to guide you on how the Jimdo creator works.
More questions about your website are prompted. You can choose to answer or skip this step.
2. Pick your Preferred Jimdo Template
Now it's time to select your Jimdo template, the one that pleases your eyes. There are about 15 templates to choose from. Too little, right? Relax, there are more templates to choose from later on.
The templates are mobile responsive with a sleek design.
If you don't like the templates, you can start with a blank template. Change your mind later, and you can easily switch.
Template Preview
You cannot preview the templates; neither can you edit them at this step, a major thumbs down for Jimdo.
After picking your Jimdo template, you'll be taken to Jimdo's pricing plans. Pick the one that suits your website's needs.
If you pick Jimdo's free plan, the next step is to choose a domain for your Jimdo website. Selecting a premium plan will take you through a payment process. Jimdo supports major credit cards and PayPal.
Domains: Premium plans, you get a free domain. You can check for your domain name availability with Jimdo's search tool. And you can also import your custom domain provided it is supported by jimdo.
Connect to your domain and… TA DA! Your website is now ready!
That was fast, huh?
3. Start Editing Your Jimdo Website
You can now view your website's dashboard, and here you can customize your site with all the features and tools available, as reviewed in this article.
These are the features you'll find on your website's dashboard.
At the top left corner, you'll find a menu tab where you can access more Jimdo features. Let me break them down for you:
Design Tab
Here you can design the look and feel of your website with the following;
Templates – Change your templates design here. There are more than 60 mobile-optimized templates to choose from. Remember, there is a limitation to editing these templates' design. And you can preview them at this step.
Style – You have the option to style your whole website globally or switch on the "style by element" button to design each element on your site individually. What you can style includes font style, font size, font color, bold text, italic text, background font color, and font capitalization (uppercase, lowercase, and normal fonts).
And if you don't like the changes, there is a "revert to default template settings" button at the top right.
Background – Change the background color of your website pages.
Additionally, you can click on the "+" tab to add a new photo, slideshow, video, or background color catalog.
Custom template (Add HTML, CSS, and Custom files) – If you don't like anything that Jimdo is offering, there is a custom template section where you are provided with an editor to add your custom codes.
You can also upload custom files containing template images and javascript files. The good thing is that this editor makes it easy for you to edit the codes since it even indicates the different website sections to edit codes like insert image, content, sidebar, footer, shopping cart, navi, and xhtml.
After inserting your custom code, you can save at the bottom of the page then head into the "view mode" button to preview the changes.
Beware: this option is for people with advanced web design and coding knowledge.
Store Tab – Here you can add an online store to your website. More features provided to run your store include settings, payment options, shipping costs, terms & return policy, emails, checkout forms, and a confirmation page.
Blog Tab – Edit your blog post or add new ones to your website.
SEO Tab – Analyze your website's traffic with Jimdo's statistics. Tools provided by this web builder to help you in this are
SEO – Edit your page title and page description for your homepage. And you can also edit your website title
You can also upgrade to premium plans for freedom to show your hidden pages in your XML Sitemap. All these will help in your site's SEO ranking.
What's more, click on the "Check your Site on Google" link to preview how your website appears on Google's search engine.
Google Analytics – Upgrade to connect your site with Google analytics. This will help you receive details about your site views, location, and search keywords of your visitors.
Facebook Analytics – here you can connect your website to your Facebook account. This helps to gain insight of your visitors and share your site effectively on Facebook.
URL Redirects – With Jimdo's URL redirects, you can redirect your website's visitors automatically to a different page without changing the existing web address, which is a positive for Google SEO.
Domains & Email Tab – Here, if you upgrade to Jimdo Pro and Jimdo business, you can customize your domain or transfer a domain for free if you already own one. Additionally, you can connect your existing domain to your Jimdo website.
You can also access your email accounts here, or add a new email account if you don't have one.
Settings Tab – Get control of your website with the following tabs:
General – Edit different elements.
Language- Change your website's language and country, which will determine how forms and buttons appear to your visitors.
Footer – Add a copyright notice and footer content. For Jimdo's free plan, footer content is limited, but you can activate all footer options by upgrading to Jimdo pro and Jimdo Business.
Favicon – This is a small image/icon that appears in browser tabs to help distinguish or identify your Jimdo website. You can upload your icon here with the *.ico format.
About Page – This is a small note that appears automatically on your "About" page, indicating that Jimdo built your website. With a free plan, you cannot turn it off; you have to upgrade to Jimdo Pro or Jimdo Business.
Scroll-To-Top button – This is a button that helps in your website's navigation. When users scroll to the bottom of your page, they can click this button to be taken straight back to the top of your page. You can toggle this button on or off here, and choose whether to appear on the right or left of your webpage.
Privacy & security – Here, you can change your Jimdo website's privacy policy, including setting cookies policy terms. Cookies are small files stored in your visitor's browser so that your website can recognize them. They help in analyzing your visitors' behavior.
You can also add an "under construction" page for your visitors to see when you intend to build your Jimdo website in your own time.
Password-Protected Areas – protect select pages and areas of your Jimdo website with a password.
Form Archive – Here, you can see all the messages your visitors have submitted or sent via forms on your Jimdo website.
Edit head – This is for advanced users where you can add custom codes like Meta tags, CSS, and JavaScript to the head section and pages of your website.
Storage – Track the amount of storage space your Jimdo website is currently using.
Questions Tab – You can find answers and instructions to the frequently asked questions about Jimdo. It is a support center within the Jimdo website.
For users with Jimdo Pro and Jimdo Business, they can contact Jimdo's support team here and receive support for your website.
Pro Tip
Remember to save changes at the bottom of your website every time you make some tweaks to your site.
Here you can preview the changes you make to your website and how they'll appear before publishing these changes on your live site.
You can preview how your website appears in 3 modes;
Laptop interface
Phone portrait orientation
Phone landscape orientation
This is a button to promote your content on Facebook (supported by Facebook). This helps increase visitors to your jimdo site. You can share via email, link, Facebook, and Twitter.
You get a preview of new notifications by clicking this button
4. Jimdo Editing Process and Tips
With your website ready, it's time to add texts, photos, slideshows, headings, and more with Jimdo's editing tools. To add such content, you add different blocks using Elements. This web builder has a text element, photo element, map element, video element, and any element you want to add. You just click "+ Add Element".
On each element there is a small menu bar on its left side where you can move, delete, or make a copy of the element. But every element has different placeholders, for example, a text element, you'll see options to type, format text, and add links. In a photo element, you can upload an image, resize it, and add a caption.
Create website pages and a navigation menu
By default, Jimdo websites come with some pages already filled; they include Home, About, and Contact. Then there is a navigation menu to help maneuver through these pages. You can therefore add, delete, copy, and change the order in which these pages are organized. How can you do this?
In edit mode, hover your cursor over the navigation menu, and a box (blue) will pop up that indicates "Edit Navigation." Click on the box to view a list of all your website pages.
Here you can:
Add, delete, move, and hide pages. Users with Jimdo Pro and Jimdo Business can copy pages.
Reorder your pages
Make a page to be a subpage of another, also called nesting
To save you all this hustle, Jimdo provides you with a suggested custom layout when building your new website. Here you don't have to place one element or page one at a time.
Jimdo Logo Creator
Jimdo recently introduced a new logo creator that works like a wizard. With just a few steps, you can design a business logo for your website.
Info
A logo is an excellent way to showcase your unique brand, build trust, and enhance your reputation.
Here are the steps in creating your logo
Visit the jimdo.com website. Click on the products tab; under this, you'll see all Jimdo services, including their logo creator. While you are here, click "Create Logo" to kick off. Creating a logo doesn't require you to sign up with Jimdo; it's optional.
Type your business name or the name of your logo to a maximum of 30 characters.
Enter a description about your business. Jimdo provides some suggestions that you can just click. They include Football, Hiphop & Rap, DJ, Coaching, Toys & Games, and Clubs & Associations.
Jimdo will generate some layouts which you can choose from and customize them in the next step. You can customize icons and colors.
Customize your logo's layout, icon, fonts, and color. Then you can preview how your logo looks like.
Finally, download your logo that you can upload later on your website.
When adding content to your website, Jimdo provides a section indicated "Logo Area" where you can add or upload your already-made logo.
For a fact, Jimdo can be a bit difficult to use when you jump right in immediately, but with time it becomes more intuitive with its simple interfaces. It's one of the best website builders for small and medium websites.
5. Publish Your Jimdo Website
This is the final step in any web building process. With Jimdo, you can have a preview of how your website to the outside world by visiting the "View Mode" as explained earlier.
And you do not have to press "publish" after editing because your website is already online. Just remember to save changes every time you make some tweaks on your site.
One of the major selling points for Jimdo selling is its ease of use. This is due to its lightning-fast web building process and its intuitive design. I can confidently admit that you can create a Jimdo website in a single click, 3 minutes as the website puts it. That's not just a cheesy phrase; it's true.
If not the fastest builder, Jimdo is one of the fastest, competing with the big guns at the top! And being fast doesn't compromise your website look and quality.
But let's dig more into this…
Sign up process – This process is pretty straightforward. If you don't have an account with Jimdo you can sign up with your email account, or connect to your Google account, or Facebook account.
Preview – Jimdo has a "View Mode" where you can preview your website before publishing it.
And you can also preview a template before saving it to apply the changes to your website.
AI assistance – You don't like the more demanding building from scratch process? well Jimdo has an AI builder called Dolphin that builds a website for you in 3 minutes!
Switch template – You have the freedom to choose between multiple, responsive templates without losing your editing content. Switching templates with Jimdo doesn't lose your data so that you're forced to start over with another template.
Drag and drop – Adding content to your new site is pretty easy and quick, using Jimdo's drag and drop functionality. You can also resize elements, including images.
Editor – Jimdo's editor is intuitive and straightforward to use even for a starter who's not familiar with it. And if you hover your mouse over any element, Jimdo will pop up a brief text of what that feature does. If you need anything that Jimdo doesn't cover, you can use the POWr plugin to search for it.
Jimdo web builder is available in 7 seven languages, as stated previously. This feature comes handy when building a website meant for different audiences.
Jimdo's App Market and Integrations
I hate to break it out to you, but Jimdo doesn't offer an app center – or market if you like it!
What's with the gloomy face? Calm down…
This website builder, however, allows integration of third-party applications, a selling point for Jimdo. These apps and plugins brunts the hit of having no app center.
Such apps include;
Tidio live chat
Infogram
Dropbox
Google Analytics
Free iOS and Android apps
Eventbrite ticketing
Social media platforms like Facebook, Google+, Pinterest, and Twitter
Photo galleries
Music player
Calendar
Google maps
It also allows integration with any other app or product that has an embedded code. And you can add links to your site's related videos or videos hosted on other platforms like Youtube and Vimeo.
But Jimdo doesn't stop there…
With the help of 'POWr plugins', you can find anything you want that Jimdo doesn't cover. Just search it using this plugin.
Info
POWr is an independent company that partners with Jimdo to give you access to plugins that you need for your website. Some of these plugins may require you to have coding knowledge.
You'll be marveled to know that all Jimdo plans come with Google Analytics integrated into your new website.
You may be wondering how this is a plus, right?
Well, Google Analytics makes it possible for you to view your site's statistics from your dashboard.
Such statistics include your website's traffic, page views, impression, and visits. If you run an eCommerce website, you'll get to view your sales and conversation rates.
You'll also get information on the keywords people use to find your website on the Google search engine.
Besides Google Analytics, Jimdo provides advanced statistics for Jimdo Pro and Jimdo Business plans.
All these statistics displayed on your dashboard can be printed or exported for offline use.
Jimdo SEO (Search Engine Optimization) Features
What's the need of creating a state-of-the-art website but no one can find it? It's useless, right?
That's where SEO comes handy.
It helps rank your website high with search engines so that people can easily find your site when they search a keyword included in it. Your site will be placed on "page 1".
How does Jimdo ensure this? Don't break a sweat; they have your back.
This website builder is equipped with a handful of tool to help you achieve this;
By default, when you create a website, it's automatically optimized by Jimdo for all search engines.
Its backend also ensures you have full control of your site for you to edit Meta titles and descriptions, customize your website URLs through the help of RankingCoach add on, as well as add alt description texts to images.
More features that help in SEO ranking provided by Jimdo include SSL encryption and an XML sitemap that helps Google to index your website.
And if these features are not enough, Jimdo supports third-party apps that help in SEO improvement.
That's not all;
If you upgrade to Jimdo Pro and Jimdo Business, you get free access to an SEO video tutorial to help you optimize your site. You can also override Jimdo's automatically generated URLs and specify the exact path names of a particular page.
Owners of both Business and Platinum accounts have the freedom to access advanced SEO tools like robot meta tags; noindex, nofollow, and noopener.
Jimdo offers a free subdomain with its free plan; the problem is that you'll always have a tacky ".jimdofree.com" trailing at the back of your website's URL all the time. If you find it unprofessional, you can register a professional domain at $10/month or transfer a domain that you already own.
However, Jimdo does not allow the transfer of all domains. They only accept domains ending with com, net, org, biz, info, de, at, ch, fr, eu, nl, com.mx, es, co.uk, it, ru, рф, pl, be, com.pl, se, me, li, name, website, online, shop, store, store, click, rocks, nu.
With the premium plans, you get a free custom domain for one year.
When selecting a domain name, Jimdo allows you to check for domain availability.
Jimdo Website Security Features and Tools
The security features include:
SSL/HTTPS encryption to safeguard your visitor's information.
Protect your website sections and pages that can only be accessed with a password of your choice.
AuthCode Personalised Password ensures that you are the only one with full access to your website's dashboard.
Jimdo fails to provide a backup & restore option in case something goes wrong, and you need to recover your website.
Jimdo Pricing: How Expensive Is It?
Finding a website builder that offers value for money is what most people care about. As such, we have conducted in-depth research on your behalf. Don't thank me yet!
Let's look at plans offered and the unique features each plan has to offer.
Jimdo Free plan
This is a free plan that comes with these standard features
5 Website pages
500 Mb storage space
2 Gb bandwidth
.jimdosite.com subdomain
A free plan comes handy if you are doubtful about a web builder; you can test this platform and assess whether it meets your website's needs. From there, you can upgrade to premium plans anytime depending on your site's growth requirements.
Note
Jimdo's free plan is not ad-free.
Jimdo's free plan comes with just the essential features required to run a simple website. Its premium plans are where things start to get interesting. These premium plans are Jimdo Pro, Jimdo Business, Jimdo Seo Plus, and Jimdo Platinum.
The standard features you get across all premium plans are;
Free domain
Premium support
Statistics
Ad-free sites
Automatic SEO
Email bundle can be added
HTTPS security
Hosting
Unlimited storage, bandwidth and web pages except for Jimdo Pro
With Jimdo Pro, you get 5 GB storage, 10 GB bandwidth, and can support a maximum of 10 web pages. This plan is perfect for your personal or creative project. Jimdo Business is for Entrepreneurs and freelancers, Jimdo Seo plus and Jimdo Platinum is the complete toolbox for the success of your website or online store.
Jimdo plans are priced per month, but billing is done annually.
This web builder offers a 14 days money-back guarantee from the time of initial purchase. You don't necessarily have to provide a reason for a refund request. For cancellation requests, you should contact their customer support team via letter, fax or email.
Customer support is the backbone of any website builder; it's what sets a good or bad reputation to the company.
Jimdo comprehends this and tries to provide its customers their support through a rich knowledge base, FAQ, social media, and email support. Their knowledge base also contains step by step video tutorials, texts, and images for stranded users.
For Jimdo Pro and Jimdo Business, the response time is between 1-2 business days, while for Jimdo Seo plus and Jimdo Platimum, the response time is less than 1 hour.
The bottom line?
Premium plans receive premium support.
All hope is not lost for the free plan because Jimdo offers access to their customer support on your website editing page.
Where this web builder lags is that they don't offer live chat or phone support, a major downgrade for most customers.
Jimdo has won our hearts when it comes to a fast website builder. Their new AI builder creates a website within 3 minutes.
Their pricing is also affordable compared to other web builders in the market. However, Jimdo is perfect for personal and small business websites.
This is due to its limitation in the customization of features. If you want an out of the box website with full drag and drop customization, then you check out Wix website builder.
I hope you enjoyed this ultimate Jimdo review. Now I'd like to hear your opinion on Jimdo in the comment section below.
But first; here are some Jimdo FAQs