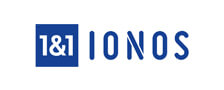 1&1 IONOS Review Conclusion
IONOS provides a large variety of different services, including shared web hosting, WordPress hosting, dedicated servers, cloud hosting etc. As such IONOS is a great choice for all-around and scalable hosting solution.

IONOS is one of the most popular hosting services and as such, sometimes their resources can be a bit "over used", meaning you won't get the full bang for your buck. It really boils down to luck as to which server your website gets placed on. Also with so many customers their support tends to lack a bit.

Nevertheless, IONOS is a trustworthy and a reliable choice for many people looking to host their small or large scale websites.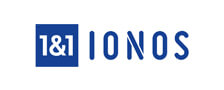 Pros
Free 1st-year domain and Wildcard SSL certificate
Free dedicated personal consultant service
Easy and fast scaling on all plans
Automatic back-ups and restorations
Easy to use cloud panel for Cloud-based plans
Cheap and transparent pricing
30-day money-back guarantee for all plans
Relatively cheap managed WordPress plan
Managed hosting support for majority of their packages
Mobile App for account management
Eco-friendly hosting with multiple initiatives
Top security suite
Both Windows and Linux hosting
Reliable uptime
Powerful website builders (paid)
Excellent e-commerce support
Wide range of plans to choose from
Multiple data center locations
Cons
Not all plans use SSD storage
Limited ease of use tools for beginners
Consistent upselling of add-ons
Set up fees for dedicated servers
No free Website or domain transfer
Hard caps for resources
1 & 1 IONOS?
Sounds peculiar, right?
Only if you've never heard of them or what they do. They are a web services provider very popular for domain registration and web hosting. And if you didn't know, they are actually the biggest hosting provider in the whole of Europe. Right now, the questions that you must be having that have brought you to this page must be.
Are they the right web hosting provider for your needs?
Do you get excellent value and great performance with their plans?
Should you choose 1 & 1 IONOS over other options? Should you avoid 1 & 1 IONOS?
In this extensive 1&1 IONOS web hosting review, we're going look at all their web hosting services and evaluate them to answer all the above questions. We've done all the digging to make this go-to guide on everything 1 &1 IONOS
But first, here is a summary for those who in a bit of a hurry. Clients who should consider them are:
Those looking for some of the best dedicated hosting, and  pay as you go billing for Cloud plans.
Intermediate users who want well-featured plans with transparent monthly billing.
Professional webmasters, agencies, freelancers, and designers looking for robust WordPress Hosting.
Those looking for Windows hosting (there aren't many other good options available).
Website owners with visitors concentrated in both US and Europe.
If you've already registered a domain with them (integration is very easy).
A one-stop-shop for web hosting, domain registration coupled with robust website builders.
I almost forgot, those looking for hosting together with add-on services like online and email marketing, reliable email hosting, Local business listing services, SEO, PPC advertising, and professional web design.
There are also plenty of other reasons you shouldn't consider them, more on that later. For now, stretch, grab a cup of coffee, because it's a long yet worthwhile read.
Let's get to it.
It's always smart to find out who you're dealing with, so here is a bit of information about IONOS by 1 & 1.
Similar in size with Godaddy, IONOS is one of the biggest and longest-running full-service web hosting providers. It got founded in 1988 by Ralph Dommermuth as a marketing company called 1 &1 EDV Marketing GmbH.
The venture turned out so successful that he decided to convert the company into an internet web hosting services provider. After becoming a top dog in Europe, they expanded to the US in 2003 and have solidified themselves as a reliable web host.
Info
Apart from providing hosting for individuals and small businesses, they also cater for agencies & developers with dedicated plans and tools for such clients.
After 30 years of experience in the industry, 1 & 1 re-branded to 1 & 1 IONOS in October 2018 after a merger with ProfitBricks, one of Europes largest cloud infrastructure solutions.
The move was aimed at helping their customers access the best and latest internet technologies; you will see this in their cloud-based plans. Other improvements included an overhaul of their clunky website to a modern look, bringing a leap in the quality of their platform and tools.
Is the Company called IONOS by 1 & 1 or 1 & 1 IONOS?
Well, they changed their name to IONOS by 1 & 1 in 2020 from 1 & 1 IONOS. Admittedly, it's hard to keep track of their names, for the sake of simplicity in this review, we will refer to them as IONOS.
The company has its European headquarters in Montabaur, Germany, while its American headquarters are in Chesterbrook, Pennsylvania. Other offices are in Austria, Mexico, Canada, Spain, the UK, France, Italy, and Poland.
Currently, IONOS by 1 & 1 is part of the United Internet Group, a conglomerate like EIG owning various internet services companies like ISPs, mail providers, and more. IONOS has 8 million customer contracts and hosts over 12 million domains on their infrastructure. Clients get served by 2,000+ employees across 40 countries.
When it comes to business practices, they are rated "A+" rating by the Better Business Bureau (BBB). Apart from succeeding in business, they are also committed to conserving the environment through the following ways:
Utilization of green energy (from renewable sources) to minimize CO₂ emissions. In the UK and Germany, they use 100% green energy in their offices and data centers.
Continuous improvements the efficiency of their data centers where new servers get built with the most energy-efficient technologies and old servers get recycled or disposed of properly.
Offsetting their carbon footprint by purchasing renewable energy certificates.
Reducing cross-country travel via the use of the latest in digital tools for communication.
A recycling culture is encouraged for all employees at workplaces.
What's Included In This 1 and 1 IONOS Review?
Most IONOS hosting reviews mainly focus on shared hosting. That's fine, but here at WebpageScientist, we take a different approach and cover every hosting service they offer. Their sheer range of available services might seem overwhelming, but we've simplified everything; that's why this IONOS review kind of long. We've divided the information into different sections if you are only interested in a specific type of hosting.
Some of the interesting metrics, you should look for in a web host that we've talked about include:
Features and resources given with different plans.
Infrastructure where we've taken a look at robustness and reliability of their servers and datacenters
Ease of Use – we've discussed the user-friendliness of their platform for beginners
Developer tools and support for those more experienced with hosting and coding
Security to help you determine if you're well protected
Performance- We've evaluated their loading speeds and uptime.
Customer Support service and quality
Pricing for all their plans and how it compares with the competition
Refund Policy– We've dissected the conditions for their money-back guarantee policy
Other interesting areas we've looked at include domain services, e-commerce support, email hosting as well as extra ad-on services like SEO, marketing, and custom web design.
To sum everything in this IONOS review, there as a quick-fire FAQ section at the end.
Hosting Services Offered By 1 and 1 IONOS
Variety is one of 1&1 IONOS's strong points; they've got many types of plans, covering almost every client and category. From shared, cloud, virtual private server (VPS), cloud and dedicated plans, they have it all.
By the way, if you're not familiar with some of the above types of hosting, check out our VPS guide, dedicated servers guide, and even this hosting comparison article.
IONOS refers to their shared hosting plans as web hosting.
What is shared hosting?
It is where different websites owned by different clients get hosted on the same server sharing resources. It's what entry-level and small business sites use. If you fall into this category, here's what IONOS offers.
There are 3 plans; Essential, Business, and Expert.
Each gets you a free Wildcard SSL Certificate and automatic daily backups for security plus a free domain name for your 1st year. You can run various apps such as Drupal, TYPO3, Koken, Joomla (more), and are even allowed one managed WordPress project at no extra cost.
Essential ($4) – 10GB storage, 10 databases (1GB SSD), 10 SFTP accounts, 10 email accounts with support for 10 mailing lists, up to 512MB of RAM. You can host only 1 site which will support 50 visitors/minute (384MB PHP memory).
All plans get unlimited bandwidth, but with either the Business and Expert plans, you get unlimited storage, databases, and you can host unlimited websites.
Business ($1 for the first month then $8) – 25 SFTP accounts, 50 email accounts with support for 25 mailing lists. It supports 200 visitors/minute  where you get up to 6GB of shared RAM to handle traffic (768 MB PHP memory).
Expert ($14) – 500 SFTP accounts, 100 email accounts with support for 100 mailing lists. It supports 500 visitors/minute where you get up to 19 GB of shared RAM during traffic spikes (896 MB PHP memory). Only this plan gets you CDN with RAILGUN integration for performance boosts.
What is the PHP memory mentioned above?
It is the maximum memory that a script running on your site can use; the higher it is, the better performance your site gets.
The plans don't stop there, IONOS have shared hosting plans aimed at freelancers and agencies. Each get plan has unmetered traffic, free domain, and Wildcard SSL certificate. Besides, auto-daily backups are enabled.
Business ($8) – 50GB storage, 5 mailing lists supported, you get up to 6GB of shared RAM where 3 GB is guaranteed (640 MB PHP memory)
Expert ($16) – 500GB storage, 50 mailing lists supported, up to 19 GB of shared RAM allowed where 9GB is guaranteed (640 MB PHP memory)
ASP.NET (Windows) Hosting
Windows hosting is a viable option for those already committed to Microsoft technologies such as ASP.NET 4.8, ASP classic, MVC (3,4,5), AJAX, Microsoft SQL 2019 and Microsoft Access databases, LINQ, Net Visual Basic Development (NET Core 3.1.). The plans also support languages like PHP, Java, and C#, hence guaranteeing full compatibility with most projects.
Freebies for all plans include a domain (1 year), 1 Wildcard SSL certificate, and automatic daily backups for security. All plans have unmetered traffic.
Business $8 ($1 for the first 12 months) – supports 1 website where you get 100GB for storage, up to 200MB RAM, 25 FTPs accounts, 25 email accounts with support for 25 mailing lists allowed, and  25 MS SQL databases supported (1GB for each).
Pro $10 ($1 for the first 6 months)– they recommend hosting up to 5 websites, you get up to  400MB RAM, 100 FTPs accounts, 100 email accounts with support for 50 mailing lists allowed, storage is 250GB, and  25 MSSQL databases are supported 1GB for each.
Expert $14 ($1 for the first 6 months) – This plan is recommended for those planning to host up to 50 websites. You get 500GB for storage, up to 2GB RAM, 500 FTPs accounts, 500 email accounts with support for 100 mailing lists allowed, and 500 MSSQL databases supported (1GB for each). It's the only plan with RailGun CDN integration.
Managed WordPress Hosting
Getting a managed WordPress plan is always better if you're only going to use the CMS for your website. Being a managed WordPress plan, IONOS will take care of all technical aspects of the site; we get into more details below, but first, let's check the resources and features that come with each plan.
Freebies across the plans include a free Wildcard SSL Certificate, free domain name, and Site Scan malware protection. All plans have unmetered traffic.
Essential ($3) – 25GB storage, 2 MySQL 5 databases, 10 email accounts (2GB each), up to 9GB RAM (shared) and 10 SFTP accounts.
Business $7 ($1 for the first month) – 100GB storage, 10 MySQL 5 databases, 100 email accounts (2GB each), up to 19GB RAM (shared) and 25 SFTP accounts.
The Unlimited plan ($18) – lives up to its name with features like websites hosted, email accounts (2GB each), storage, and databases (1GB each) being unlimited. Limited resources include up to 19GB RAM (shared) and 500 SFTP accounts. Additionally, this plan gets you Site Scan Malware and Repair (more advanced) and RailGun CDN with over 150 locations supported.
Pro Tip
The first 2 managed WordPress plans are actually cheaper than their shared hosting equivalents. Kind of unheard of in the web hosting world, If you're hosting using just the WordPress CMS, these plans should be the clear choice.
You can expect great ease of use with the managed service giving you the following features and tools:
To get started on the right path, you get a WordPress Assistant (Wizard) for guiding you on the whole set-up process with simple to follow instructions.
Automatic WordPress core updates plus security patches.
Specialized security via Site Scan to protect you from malware.
Pre-installation of WordPress themes and Plug-ins (most popular). They even help pinpoint the best choices for design templates depending on your site category. In addition, Gutenberg Editor – the latest tool offered by WordPress – is supported with each of the themes.
WP-CLI environment for WordPress developers.
An auto-update option for your website themes, PHP version, and plugins.
What about WordPress performance? Is it better than the regular shared hosting plans?
Definitely. You get an optimized platform that's sped up because of extra resources. The cheapest plan supports 300 visitors/minute (640MB PHP memory), while the other two supports up-to 500 visitors/minute (768PHP MB memory).
All WordPress plans are fine-tuned with:
2 GB guaranteed RAM,
360 Gbit/s server fiber optic connectivity,
SSD storage for both your website and databases.
If you think that's all for WordPress, you are wrong. There are WordPress Pro plans for Professional Webmasters (and freelancers, web designers, and agencies) who require more than what the above packages offer.
Let's look at them below.
WordPress Pro Packages cost more but are very robust. They are hosted on IONOS Cloud servers meaning you get advantages of such an environment some of which include:
Daily Cloud Backups,
AI – Checked WordPress Updates.
Irrespective of the plan you choose, you get a free domain (1 year) and an SSL certificate at no extra fee.
One ($15) – 1 vCore, 2GB memory, 10GB SSD storage, and 1 site is supported.
Advanced ($40) – 2 vCore, 4 GB memory, 40GB SSD storage. Only 1 website is supported with malware protection enabled.
Agency ($100) – 6 vCore, 10GB memory, 100 GB SSD storage, where you can host up to 10 sites with malware protection enabled.
Performance across the plans is enhanced by the use of an NGINX Cloud Server, SSDs, and fast MariaDB databases. The two higher-tier plans –  i.e. Advanced and Agency – have additional speed features such as Varnish-based caching and RailGun CDN integration for supercharged speeds.
Even if the Agency plans costs top dollar ($100/month), it is in a league of its own because you get an exclusive SEO toolkit, which you can only purchase as an add-on with the other plans.
When it comes to WordPress support, you access to IONOS WordPress toolkit which you can perform:
Management and Migration – it takes the complexity out of administering WordPress sites, even for Professionals with its intuitive control panel, full of different functionality. Unless you don't know what you're doing, losing files and databases during website migration is rare.
Smooth Smart Updates – Smart Updates checks for new versions and updates constantly testing them for bugs, errors, or display issues. You get notifications of each version's results and have the freedom to implement the update or not.
Site Staging Environment – this is like a sandbox that enables you to test new updates, plug-ins, or code before you push them to the live version of the site. By doing that, you avoid breaking the live version of your website for your visitors
Offline Browsing
Yes, you read that right. You can browse your site offline, thanks to PWA. A Progressive Web App is an app that loads content when there is no internet connection, syncs in the background, and seamlessly performs its functions, providing a native-like experience offline.
With VPS servers, you get dedicated resources using because of the implementation of a hypervisor in shared server architecture. The good thing is that none of the other accounts, irrespective of their traffic can affect your isolated resources. IONOS by 1 & 1 uses VMware virtualization for their VPS and 100% SSDs in SAN configuration for storage.
When signing up, you can select you're preferred data center location. Your VPS server gets set up in minutes. To add on, you get full root access to fully customize the server for your project. Various secure methods to access your VPS include SSH, KVM console, Remote, and Desktop Access (for Windows OS).
Control Panel: As a note, you don't get a free panel, you pay for Plesk for $5/month. However, there is a Cloud panel to help you administer your server.
You can install an OS of your choice with options being:
Linux – Ubuntu 18.04 and 16.04, CentOS 7 and 8, Debian 9 and 10, CoreOS Beta, Stable, and Alpha, and OpenSuse Leap 15.
Windows OS is not free; it's priced $10 per vCore/month. Options include Windows Server® 2012 R2, Windows Server® 2016, and Windows Server® 2019.
Microsoft SQL server databases – MS SQL Express 2016/2017 is free , MS SQL 2016/2017 Web License is $40/month for 4 Cores, and MS SQL 2016/2017 Standard License is $300/month for 4 Cores.
Pro Tip: VPS Billing: IONOS helps you estimate your usage bills through an interactive invoice for every server. They show you the expected charges depending on how you are utilizing the server resources.
But we're not done yet; let's get to the plans. There are 4 with the resources shown below.
Every plan gets you unlimited traffic, while the sole freebie is a Wildcard SSL Certificate.
On your dashboard, there is a Monitoring Center to help you keep track of server performance, as well as set up self-defined resource threshold warnings. If you note the VPS doesn't meet your needs, upgrading is simple via your control panel.
If you're ready to splurge for the best servers in web hosting, IONOS has got you covered with two types of plans:
Cloud-Based Dedicated Hosting,
Traditional Dedicated Servers.
Traditional Dedicated Servers
Here are the features provided with every server:
SSD or HDD storage in RAID 1 configuration,
Free CDN with RailGun integration,
Free Wildcard SSL certificate, Site Scan security tool, and domain name for 1 year
Unlimited PHP memory limit  and traffic,
10000 FTP accounts, MySQL databases, email accounts (2GB each) with 20 mailing list supported per server,
Daily backups and Data Recovery.
You can get either a plan using an SSD or HDD. Here is an image with the plan resources and their pricing. The only con is that only the cheapest server doesn't have a set-up fee.
Dedicated Servers with Cloud Integration
These offerings are a hybrid between a cloud solution and traditional dedicated hosting. Similar to their Cloud plans, they have
Fast deployment times (8-minutes)
Pay-per-use billing
Load balancing which ensures a single server doesn't get overwhelmed by traffic
The plans are in three categories, those that use a HDD, SATA SSD and NVMe SSD.
Cloud-Based Dedicated Servers SATA-SSD
L- 16 – 4 vCPU, 16 GB RAM, 480 GB SSD –$0.1111/hr (max $80/month)
L- 32 – 4 vCPU, 32 GB RAM, 480 GB SSD-$0.1250/hr ($90/month)
XL-32 – 4 vCPU, 32 GB RAM, 800 GB SSD-$0.1667/hr ($120/month)
XL-64 – 4 vCPU, 64 GB RAM, 800 GB SSD-$0.2083/hr ($150/month)
Cloud-Based Dedicated Servers NVMe-SSD
XL-32 – 4 vCPU, 32 GB RAM, 1000GB SSD – $0.1806/hr ($130/month)
XL-64 – 4 vCPU, 64 GB RAM, 1000GB SSD – $0.2222/hr ($160/month)
XXL-96 – 8 Core CPU, 96 GB RAM, 1000GB SSD – $0.3056/hr ($220/month)
3XL-192 – 12 Core CPU, 192 GB RAM, 1000GB SSD – $0.3889/hr ($280/month)
4XL-192 – 20 Core CPU, 192 GB RAM, 1000GB SSD – $0.4444/hr ($320/month)
Cloud-Based Dedicated Servers SATA HDD
L-16 – 4 vCPU, 16 GB RAM, 1000 GB HDD – $0.0972/hr (max $70/month)
L-32 – 4 vCPU, 32 GB RAM, 1000 GB HDD – $0.1111/hr ($80/month)
XL-32 – 4 vCPU, 32 GB RAM, 2000 GB HDD – $0.1389/hr ($100/month)
XL-64 – 4 vCPU, 64 GB RAM, 2000 GB HDD – $0.1806/hr ($130/month)
XXL-96 – 8 Core CPU, 96 GB RAM, 4000 GB HDD – $0.2500/hr ($180/month)
3XL-192 -12  Core CPU, 192 GB RAM, 4000 GB HDD – $0.3333/hr ($240/month)
4XL-192 – 20 Core CPU, 192 GB RAM, 4000 GB HDD – $0.3889/hr ($280/month)
For most entry-level sites, IONOS shared plans, and VPS servers are enough, but if yours is a high-traffic site, you get traffic spikes or are planning to run a large web project, Cloud hosting is the way to go.
As we've come to expect with Cloud servers,
Your servers get provisioned in minutes ready for operation,
Dedicated resources are provided,
On-demand resources are available.
You can automate the process for server operation, maintenance, repair, and more. They also have integrated tools like additional block storage and load balancing. To make it even better for developers, they provide the Cloud Server API.
What's the Cloud Server API mentioned above?
It is a programming interface following the RESTful API, which gives you easy access to your Cloud Server functionality. It enables you to integrate the functions of your Cloud Server into any of your applications or services.
The external connection per Cloud server is up to 400 Mbit/s, while their internal network connection is 10 Gbit/s ensuring super-fast connectivity.
IONOS cloud servers also use VMware virtualization to offer the best security and performance for your project. Moreover, you get interactive invoices, unlimited traffic, and IONOS Cloud Panel and SSD SAN system for Storage.
You are allowed to have unlimited email accounts (2GB each), host 1000 subdomains (even external ones) and get 2 IPs (IPV5 and 1 IPV6) with each plan. You can schedule backups once per week, it's not as good as daily auto-backups but better than manual backups.
They have a pay-by-the minute-billing model with no minimum contract; you can cancel anytime. Here are their pre-configured Cloud Server plans with per hr. and maximum per month charges:
Cloud Server XS – 1 vCore CPU,512MB RAM,30GB SSD $0.0069/hr (max $5/month)
Cloud Server S – 1 vCore CPU,1GB RAM,40GB SSD – $0.0111/hr ($8/month)
Cloud Server M – 2 vCore CPU,2GB RAM,60GB SSD – $0.0222/hr ($16/month)
Cloud Server L – 2 vCore CPU,4GB RAM,80GB SSD – $0.0333/hr ($24/month)
Cloud Server XL – 4 vCore CPU, 8GB RAM,120GB SSD – $0.0694/hr  ($50/month)
Cloud Server XXL – 8 vCore CPU,16GB RAM,160GB SSD – $0.1369/hr  ($100/month)
Cloud Server 3XL – 12 vCore CPU, 24 GB RAM,240 GB SSD – $0.2222/hr ($160/month)
Cloud Server 4XL – 16 vCore CPU,32 GB RAM,360GB SSD  – $0.3333/hr ($240/month)
Cloud Server 5XL – 24 vCore CPU, 48GB RAM,480GB SSD – $0.5000/hr ($360/month)
Pro Tip
All packages include $200 starting credit for the first month.
Another alternative is going with their Cloud Flex package, where you select your resource configuration.
The following limits apply:
CPU Cores between 1 and 24,
RAM 500MB to 128GB,
SSD Storage 10GB to 500GB.
There are also RAM optimized plans for site that requires more memory for smoother operation:
Cloud Server RAM M – 1 vCore CPU,4GB RAM,40GB SSD $0.0250/hr (max $18/month)
Cloud Server RAM L – 2 vCore CPU,8GB RAM,80GB SSD $0.0556/hr ($40/month)
Cloud Server RAM XL – 4 vCore CPU,16 GB RAM,120GB SSD $0.1111/hr ($80/month)
Cloud Server RAM XXL– 8 vCore CPU,32 GB RAM,160GB SSD $0.222/hr ($160/month)
Business email hosting enables you to have a credible and trustworthy first impression when communicating with clients because it allows personalization using @yourdomain format.
IONOS by 1 & 1 supports email hosting in two ways.
You can get a hosted email service via their inbuilt-service on their plans.
or
You can pay for separate hosted business email solutions with available plans being:
Pro Tip
If you pay for IONOS's website builder for a year, you get also get 5 emails accounts.
You get a free domain across the plans and can easily upgrade to a better plan.
Let me explain some of the other features:
WebMail – it allows you to access your account via the web using a browser on any capable device.
Synchronization on all devices – it ensures actions you perform on your email account on a devices say a smartphone, also gets automatically updated on your other devices such as PC and tablet.
Spam Filter – It's a tool that analyzes emails before they hit your email account to determine if they are spam. Alternatively, you can create personalized blacklists for filtering emails. For added security, you'll be glad to know their mail service uses SSL/TLS encryption.
Team collaboration for Mail Business plans allows your team to share and work together using shared tasks, calendar, and contacts.
More features include being able to access and control your emails via the IONOS hosting mobile App, email forwarding, and support for email attachments of up to 70MB.
For large enterprise looking for comprehensive professional email services, there is a Microsoft Hosted Exchange which comes with outlook for all your employees.
IONOS by 1 & 1 is also popular as a domain registrar. You get many discounted domains with prices ranging between $1 and $40. You can register for up to 5 years at once. Domain prices increase during renewals, but all providers do this.
When it comes to subdomains, you can host up to 10,000. They have a domain search tool on their site you can use to check if a domain name is available. They provide both nTLDs and classic TLDs extensions.
For almost all IONOS plans, you get a free domain after you sign up for their plans. What's more? If you sign up for their website builder and email service, you also get a free domain. And it still works the other way too, if you sign up for a domain name you get a professional email address with a 2 GB of mailbox (e.g., [email protected]) connected to it.
Free Domain Extension
The allowed extensions for the free domain provided with the majority of plans are only those ending with dot us, ca, com, net, org, biz, info, me, biz, and online.
Activating a new domain is super easy as it takes just 1 click while DNS management can be done on your panel's dashboard.
Still not enough?
You also manage domain using the IONOS smartphone app; how cool is that.
What's complicated is linking an external domain, i.e., from another provider. It's as if they make the process harder to make you make them your domain registrar.
Cancelling Domains
If you cancel your domains in your IONOS contract or move your site to another host, make sure you cancel your IONOS contract to avoid still getting charged.
IONOS doesn't have a free domain migration service; what you get are comprehensive guides you can use to do it yourself.
Domain features:
Domain Lock – Provided at no extra cost, it prevents unauthorized 3rd parties from transferring your domain.
Domain Auto-renewal – By default your domain renews at the expiry date to prevent it getting snatched.
Now, let's see look at their support for online stores.
IONOS support hosting the following e-commerce scripts and apps where you can even request pre-installation:
Zen Cart
Magento
PrestaShop
Shopware
WooCommerce – with the WordPress Assistant (Wizard) we mentioned earlier, it can guide you on setting up this app.
For shared hosting, you're shown how effective each eCommerce app performs e.g.
To get the best of performances, we recommend hosting eCommerce plans with either their VPS for medium-sized online shops or their Cloud plans for big eCommerce stores with millions of visitors as you get dedicated IPs with both.
To design your online shop, they have a dedicated eCommerce builder than will help add all the shopping functionality you want for your site.
It features:
Stunning shop designs. You can add pictures, widgets, videos
Drag and drop modules, no coding or design expertise needed
Listing up to a million products
Integration with marketplaces like Amazon, Google Shopping and eBay,
Product galleries and inventory management features
What payment methods can you integrate?
With their builder, you got an option to use PayPal and credit cards, or any other method with any plan you get. And when it comes to shipping, in-store pickup, same-day delivery, or standard shipping can be applied.
But we're not done yet, the builder can help you include personalized thank you notes during delivery, or special coupons applicable on your store.
ECommerce support extends up to their mobile app. With it installed, you can add and modify a store product by scanning the bar codes, taking its picture, adding a description, and boom! Your product is online. Furthermore, you can track your store's sales in real-time, helping you keep tabs on your monthly turnover.
IONOS offers custom web design services at a fixed cost of $600. Their team of skilled web designers:
Create a stunning and responsive website with up to 5 pages; more pages are available at request,
SEO optimize your site (basic),
Designs a logo and up to 15 industry-specific images, or you can send yours to get integrated.
The design package comes with their multilingual website builder –with 5 free email accounts – which you pay $5/month.
You can use it to:
Update information later like changing contact details,
Add business and social media widgets,
Make changes when you give feedback for free.
Once you approve the site, it gets deployed immediately.
Below are all the marketing services and tools IONOS by 1 & 1 offers.
IONOS List Local – It's a service that helps your business get listed on 25 most important online directories, including Google, Opendi, Facebook, Yelp, etc. It helps in managing your business details and syncing them online so that you get easily found.
Search Engine Optimization Tool (Ranking coach) – it helps optimize your site to get ranked higher on Google, Bing and other search engines
Email Marketing software – helps you in marketing your business professionally using newsletters by managing contacts, creating and sending emails as well as Automated marketing, e.g., you can schedule email dispatch
Google Ads Management Service – IONOS experts take over and optimize your Google Ads campaigns, ensuring you reach your target audience and your Ads convert without wasting marketing budget.
IONOS has been lagging in Ease of use of their platform and tools. However, they've taken steps to improve usability for beginners since 2018.
Their sign up process is simple:
You select your desired plan,
Register your domain,
Create an account when checking out,
You get redirected to an order confirmation screen as your control panel gets set up
Finally, you get access to your account.
They have an okay interface that has been improved to be easy for even novices, but it still has not met the industry's expected level.
Countries Not Supported
If you are in China, Iran, Egypt, Morocco, Myanmar, or European countries such as Poland, Portugal, Sweden, Finland, Belgium, Romania, Netherlands, and the Czech Republic, you can't sign up for IONOS hosting.
Below are the tools and features that IONOS provides to make your workflow faster and easier:
IONOS Hosting Manager app for performing administration and management functions on your smartphone.
Access to a Click&Build 1-click installer (Linux) supporting 120+ apps. For Windows plans, you pay for a Plesk panel.
VPS, Cloud, and dedicated plans get the IONOS Cloud Control panel for server and website management.
You're given access to either of their 3 website builders – free for a month- to design your website. Also available, are an extensive selection of plugins and add-ons to boost your website functionality.
NetObjects Fusion is available with which you can build, manage and promote your site easily and fast as an alternative to the website builders.
SiteAnalytics  for viewing website statistics.
Google sitemap for managing your sites URLs to improve SEO.
WebSpace Explorer with a simple user interface for loading data to your server. It eliminates the need for an FTP client.
With WebDAV – an online File Manager– that's provided, you can share, copy, move, and edit your files via your web server.
Various ways of accessing your server include SSH (all plans), KVM console, (VPS), and Remote Desktop Access (for Windows OS).
Site Staging Environment for testing out new plug-ins, themes, and CMSs before you deploy them on your live site is also available.
SFTP for moving files from your computer securely.
IONOS provides free pre-installation of WordPress and plug-in on request (VPS).
One small pet peeve of ours that they don't offer free migration for your websites or domains. Also, there is no mention of a free site migration tool.
Performance and Reliability
Performance and reliability is an area IONOS performs quite nicely; they are much better than many of their competitors.
Loading speeds are decent, close to the top than average. They've implemented the following for optimization.
OPcache with PHP, which stores scripts in the memory to reduce PHP fetching and loading time for the scripts, ultimately improving page loading speeds significantly. Also, PHP 7.4 which is faster is enabled.
CDN with RailGun, which caches your site in over 150 locations globally, reducing page loading times for visitors near those datacenters (60).It's only available for free on dedicated servers, Expert plans (shared and ASP hosting), Unlimited plan (WordPress), and  finally, Advanced and Agency plans (WordPress Pro).
Gzip compression (Brotli) – it helps in compressing your site's webpages, and style sheets reduce transfer time to a visitor's browser.
HTTP/2 is enabled. It is a faster network protocol with multiplexing and header compression for encrypted traffic, which reduces loading time. Fined tuned TLS and improved TCP protocols also help in this.
Finally, you can choose the preferred location of your data center to optimize loading time for your site's visitors.
One con for shared hosting plans is that they have packed servers, which most of the other hosts don't do. To put it bluntly, you won't get top performance on the smallest plans.
IONOS servers are pretty stable and reliable as you have seen they've implemented lots of redundancy measures in their infrastructure. They guarantee your site will get 99.9% uptime, and if it gets breached, you're covered by SLA (Service Level Agreement). The SLA ensures you get compensated based on the monthly rate you pay and the downtime duration.
Developer Friendly Tools and Features
Despite turning into a more usable platform with their revamp, IONOS did not scrap or start skimping on the stuff that helps developers.
The following features and tools for developers are supported and enabled:
ASP.NET 4.7 and .NET Core 2.2. With access to LINQ, AJAX, and MVC for Windows plans.
Different versions of PHP extending from 4.0, 5.2, 5.4, 5.6, 7, 7.1(manually changeable versions) and even PHP 7.4 the latest beta version.
phpMyAdmin access to MySQL 5 for Linux.MSSQL (Windows), and MariaDB (Cloud) are also supported on their servers.
WP-CLI environment for WordPress.
Zend framework, SSI (Server Side Includes), and CGI.
Languages such as Java, C#, Perl, Python, and Ruby.
Git integration.
Cron Jobs and Cron Job Manager foe automation of tasks.
Security is taken seriously by IONOS; they got a decent security suite comprising of:
DDoS protection, data loss protection, and free SSL Wildcard certificates provided across all plans (excluding cloud-based dedicated servers and cloud hosting plans).
SiteScan security malware protection for web hosting (shared and managed WordPress plans).The Expert (shared) and Unlimited WordPress plans get an advanced Site scan security malware protection with Repair functionality. Site scan security is not available for shared web hosting for Agencies.
WordPress Pro clients get 1-click malware cleanup and scan, remove and repair capability.
Anti-phishing and anti-spam filter for all mailboxes.
Two-factor authentication and very reliable privacy policies to ensure your personal information is protected.
Automatic daily back-ups stored on their servers. In case of accidental loss, you can recover your files for up to 6 days back.
Security features and tools available for cloud-based dedicated server and Cloud plans include:
Virtual private network (VLAN).It enables you to manage your private interfaces
Custom Firewall management – You get access to a Network security system to control traffic by defining individual rules though the IONOS Cloud Panel.
Both IPS (Intrusion Detection Systems) and IDS (Intrusion Prevention Systems) for preventing unwanted access.
SIEM (Security Information and Event Management)  for  constant monitoring and documentation of online threats.
On-demand server snapshots for server restoration.
Admin logs that show detailed information of every IONOS Cloud Panel action.
Technical Support
With web hosting, you won't miss one or two technical problems you might face. While the internet is a great and extensive resource, having a direct communication line with your host's support department is crucial as they always give direct answers that work on their specific platform.
So, how does IONOS fair in terms of technical help and support?
Our experience was a hit or miss. They do have a 24/7/365 available team via email, phone, and live chat. In addition, you can check their user forum or Knowledgebase (Help Center) articles for supplementary assistance materials and content.
A unique feature: you're given a dedicated Personal Consultant at no extra cost. As good as it sounds, it's not all rosy because:
The consultant doesn't have a face or name you can associate them with. Ironically, the service is very impersonal and poor because no staff will be held responsible.
They are technically lacking. Yes, for technical questions, you won't get a very helpful answer. Unlike SiteGround or InMotion staff, they don't present themselves as well trained.
Another feature is their call back service where you leave your number, and they call back, it's a great workaround to avoid charges for their US-based number (not toll-free).
One positive about their support is that they are quick to respond both on phone and via live chat.
User Reviews
You will find lots of negative reviews on the internet about their support, some of them are too extra, but for the most part, they are true.
All in all, being a bigger provider doesn't always mean IONOS is better. In fact, for the customer support department, it seems their team is overstretched. Worse, support is like an afterthought for them; they don't seem to have the willingness to invest in this area. So if you prefer quality support services, honestly avoid IONOS.
There are a lot of things to love about IONOS, but their pricing is among the top.
First, no long term commitments are required to get discounts. Mostly, discounts are offered for the first month, and renewal prices are clarified. You see, the majority of the other providers heavily advertise their cut-rate introductory prices. Most people fail to spot significantly increased renewals. For IONOS, it's the opposite; it's easier to spot the normal rate, the discount is just presented as a superscript.
Second, their prices are on the cheaper side. Consider iPage, a hosting provider popular for being cheap. For a full year commitment, you only pay $2.99 (discounted) for the entry-level plan. It renews at $9.99. If you host your site for 2 years, that's equal to $155.76. For the same hosting period, at $4 a month, IONOS totals to only $96. See! Sometimes, the devil is in the details.
Lastly, there is monthly billing; you can pay each month separately until you cancel. For the cloud and dedicated plans, they use a pay-as-you-go model, where you pay by the minute. In addition, there a maximum limit for what you should pay in a month irrespective of your usage.
Info
IONOS uses completely paperless billing as part of their eco-friendly goals.
Plan Prices
For all the plans, we have included their prices per month in their sections or an image with the prices and resources you get
Website Builder monthly prices
Now $5 (first month free)
Creator $5 (first month free)
Online Store $20 (first 3 months free)
IONOS has a 30-day money-back guarantee for all the plans they offer; you receive your refund (basic fee) in full within a couple of business days. Rarely will you find dedicated servers covered by a money-back guarantee, so that's a plus for them. Another benefit is that there is no minimum contract; if you change your mind, you can cancel anytime with no risk.
That said, their refund policy isn't all positives. They don't have a no questions asked policy; you have to enter your reason for canceling – through an impersonal online form – to proceed with the cancellation.
Any other caveats?
Just one. Additional options and additional domains don't get refunded for any payments that you had made in advance.
When canceling the contract, you don't have to phone, submit a ticket or email them, and everything gets done on your dashboard. (Process in the FAQs).
1 and 1 IONOS Hosting Review Conclusion
This was a long 1 and 1 IONOS web hosting review, I agree. And it's still not over (there's an FAQ section below), but I am sure you have appreciated the information we've provided.
Just to recap, IONOS provides a wide variety of reliable plans but as you have seen when lined up against competitors, their feature set is not particularly comprised of notable additions or perks that would make you wow.
If you prefer proper unlimited entry-level hosting, you can check our Top 10 Unlimited Web Hosting Providers Guide because IONOS places hard caps on most of their resources. Other areas they are lacking include their customer support service, lack of free migration, and they still lag in user-friendliness.
What's more? I wish they could stop with the consistent upselling of add-ons as well as making external domain integration hard for novices.
So there you have it, the best IONOS hosting review in 2020.
If you haven't yet made up your mind on going with IONOS by 1 and 1, don't fret; we've got you covered with other options. Take a look at our other in-depth hosting reviews below.
Did we miss anything in this IONOS web hosting review that you think is helpful to our other readers? Do you have any comments or point to add? Feel free to do so in the comment section below!