Gone are the days where free web hosting got provided only by Sitebuilders, who plastered ads all over your website. Today, lots of different companies are offering free website hosting with no ads. In fact, some of these free hosting services almost beat some paid shared hosting plans in terms of features.
Despite all these improvements, we can all agree free shared web hosting is still risky.
How would you feel if you set up your website with a free service, invested time and effort growing it, then suddenly one day you wake up to find it gone?
I bet you would feel terrible.
To make it worse, you get no explanation?
I, for sure, would feel devastated.
We want to help you avoid all that. That's why we've reviewed the best free web hosting providers in 2020. With the information we've included in this article, I am sure you will get the best free hosting for your unique needs.
We've tested and researched their services, and below, you'll get information on their pros and cons, terms of service, uptime and stability, loading speeds, resources allocated, management and website building tools you get, and other valuable hosting freebies.
But we won't just leave you at that, we've also included information for upgrade paths you can move to once your website gets ready for a paid shared hosting plan.
10 Free Website Hosting Services to Consider in 2020


Similar to how Google offers free services like Google Sheets, Docs and more, they have one of the best free website hosting service in the industry called Google Sites. Without forking out any cash, you get access to fast, secure and very reliable servers from a top-class company.
Pros
Fast loading speeds
Free sub-domain
High site stability
100% free forever
Free SSL certificate.
Free site builder
Free, fast SSD storage
More secure than other free options
Free analytics tool
Cons
Limited SEO options
Limited CSS styling options
No free email
Unfortunately, the size of resources, such as storage and bandwidth provided is unknown. Disclosed features include a single subdomain, free analytics tool, and support for unlimited websites. If you want an email, you can pay for G-Suite at $6/month.
The loading speeds you get are some of the best for free web hosting with no Ads. Their servers are secure, use fast, reliable networks and have a steady uptime although there's no uptime guarantee.
Ease of Use and Free Tools
Google offers a free drag and drop website editor to help you get your site up and running fast. However, it has limited CSS styling; not great if you want to make your site more attractive. For easier site building, you also get access to very responsive templates.
Google has embedded both HTML and JavaScript on their hosting platform.
Best usability feature?
Free integration of Google apps such as Google Calendar, Drive, Maps.
Support is available on the Google Sites community forum from other users, or their Knowledgebase articles.
With Google hosting, your upgrade path involves moving to a Google Cloud hosting paid plans. You'll get introductory benefits such as.
Free trial period
Extra resources
Free access to all Cloud Platform products
$300 credit free to spend on the platform for 12 months.


FreeHosting.com is another free web hosting provider with several unlimited features.
But do they have the best free web hosting service?
Let's find out
Pros
Unmetered bandwidth
24/7 ticket support
100% free forever
Free auto script installer
Free website builder
No Ads
Tickets based support
Free email spam control
free multilingual cPanel
Cons
Ambiguous Terms of Service
Inconsistent server speeds and poor uptime
They delete sites without warning
No free SSL, domain or subdomain
Resources you get with their free website hosting include; unmetered bandwidth * (subject to Fair Use Policy), 10GB storage space, 1 free email account with spam control and a guaranteed delivery feature. They support a single website only.
Note: No free subdomain
Despite all the free goodies, they have abysmal loading speeds and no uptime guaranteed.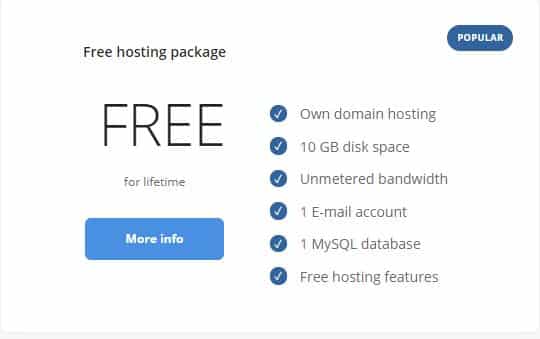 Ease of Use and Free Tools
To make your website and server management easy – even for beginners – you get
A straightforward Softaculous script installer with access 480+ web applications.
A free site builder
A multilingual cPanel to manage your website and hosting account.
Their platform is compatible with Linux apps, Apache server, PHP and MySQL.
FreeHosting.com provide free24/7 ticket-based support
With FreeHosting.com, you've got 2 upgrade options
First, you can upgrade to a paid plan – which includes more features and extended resources.
Secondly, you can add extra features to your free web hosting plan as paid add-ons.
000Webhost – owned by- Hostinger – has been offering one of the best free hosting services since 2007.
But with the emergence of free web hosting websites, how do they compare?
Pros
100% free forever
Free website builder
Free auto-installer.
Free SSL
Ad-free hosting but own Ads allowed
99.9% uptime guarantee
Established player
Cloudflare Protection
Cons
Lots of downtimes
Low storage and bandwidth
Sometimes slow loading speeds
Features you get for free with 000webhost include 3GB bandwidth, 300MB disk space, 1 MySQL database, 1 FTP account, and 1 Cronjob. You can host 1 website with 1 domain supported. They support the Apache web server, PHP 7 & MySQL databases.
000webhost loading speeds are fast, a great bonus considering this is free web hosting with no ads.
Pro Tip
000webhost had a data breach in 2015 in which lots of user information got stolen, they've now implemented better site security with Cloudflare protection
They give a 99.9% uptime guarantee, but there is a catch;
There is a 1-hour period of "sleep time" daily where your site is offline. It means your site can't go beyond 95.8% uptime.
Ease of Use and Free Tools
Tools for easy use, website creation, and management on 000webhost include
A free website builder
An automatic WordPress installer that's easy to learn and use
Plenty of free templates to create a professional website.
cPanel for site management
Support gets offered through 24/7 helpdesk (tickets). They have a community forum where users can interact and share information, while their Knowledgebase also got helpful resources.
To upgrade, you have to move to Hostinger's paid shared web hosting plans which are very cheap. Prices start at 0.79/month.
An upgrade to this plan gets you 10 GB Disk Space, 100 GB bandwidth,1 email account, a free domain, and 24/7/365 multilingual support.

Infinityfree – supported by iFastNet (parent company) – also provide free web hosting with no ads. You get lots of attractive features, something which has enabled them to get hugely popular despite being relatively in the web hosting industry.
Here is what you get.
Pros
A free DNS service
PHP 7.3 u0026amp; MySQL database 5.6 supported
Free SSL on your domains
Free Cloudflare CDN
100% free forever
99.9% uptime guarantee
Fast account creation and activation
No Ads displayed
Unlimited Bandwidth
Cons
No site builder
limiting Terms of Service (TOS) for their unlimited features
Can suspend or eliminate your website if TOS get breached
Infinityfree have swift account creation and activation process; you get done in minutes. Their free hosting gets you unlimited bandwidth and storage, unlimited subdomains, a free SSL, 10 email accounts, 1 FTP account and over 400 MySQL databases.
If you buy your domains, there is no limit on how many you can host. Their average loading performance is better than most free website hosting services.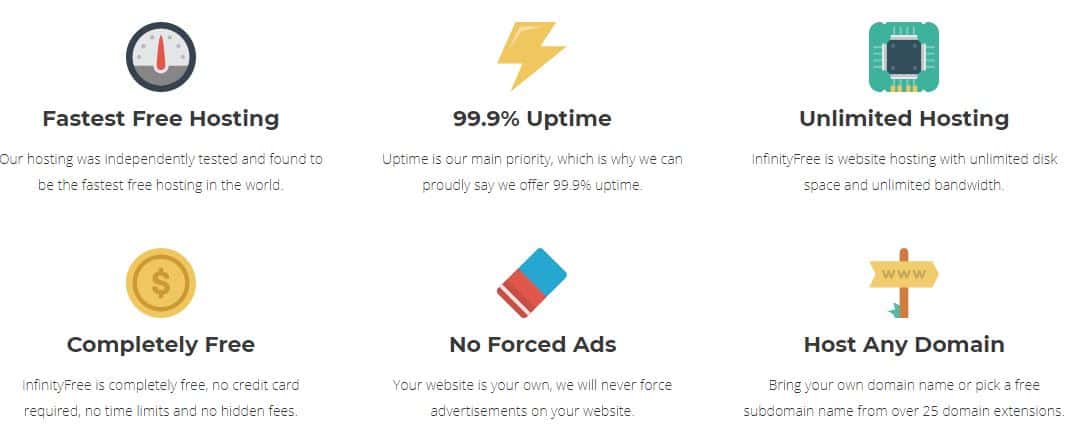 Ease of Use and Free Tools
Infinityfree have an intuitive and well-designed website that provides you with lots of information to get started with your own.
You get access to a Softaculous script installer to deploy WordPress, Joomla, and other 400 apps with only a few clicks.
Note
They don't have a free site builder
They have both Knowledgebase and community forum-based support
Upgrades offered on their site are premium VPS and dedicated plans by their parent company iFastNet. However, you can get shared web hosting plans on the IFastNet website, which start at $4.99/month.


InstaFree have the most generous resource allocations for free web hosting. On top of that, you get very flexible usage terms making their platform the best if you expect your site to get rapid growth.
Their free hosting service even beats some of the paid shared web hosting from most companies in value.
Pros
Fast SSD-based storage
Generous Terms Of Service (TOS)
Free website builder and auto Installer
Free website transfer services
Ad-free hosting
1Gbit ports speed
Standard 99.9% uptime guarantee
Excellent customer support
Cons
Banned 39 countries
Terminate accounts upon 1st violation of usage terms.
Slow account approval
In terms of resources, you get 10GB in SSD disk Space, 10GB bandwidth, and 5 MySQL Databases. Amazing, right?
But that's not all; you get fast loading speeds made possible by a 1Gbit ports speed and utilization of fast servers'.InstaFree give a 99.9% Uptime guarantee.
Ease of Use and Free Tools
Tip
Instafree have an extremely complex signup process; you've got to give lots of personals details then and wait 2 days for approval.
Ease of Use and Free Tools
On top of the outstanding features, InstaFree ensure any beginner webmaster finds their platform friendly to use with the provision of the following tools
A free 1-click Softaculous installer for WordPress, Joomla, and other major CMS.
The latest cPanel for site management
Free website transfer services as long as you are using a cPanel
Support is available through their active and constructive user community forum. Alternatively, you can get technical support from their staff, immediate issues related to their hosting service get priority treatment.
For each free account, there is a corresponding paid account you can upgrade to. Prices range from $1- $5/month.
#6 FreeWebHostingArea.com

FreeWebHostingArea.com has been operational since 2005. It gets maintained by volunteers, and their free website hosting service gets financial support through their paid plans.
Pros
PHP u0026amp; MySQL database support
Free website builder
100% free forever
Daily/weekly backups on an external source
Fast account activations (seconds)
99.8% yearly uptime guaranteed
Free auto-installer
Cons
Conditional Ad-free hosting
No customer support
Limited resources
With FreeWebHostingArea.com free site hosting plan, you 1.5GB disk storage, unlimited bandwidth*, and 3 MySQL databases. Additional features include support for Internationalized Domain Name (IDN), Apache 2.4 web server and PHP 7.1.
You get okay loading speeds enabled by the use of fast MariaDB database servers.
Ease of Use and Free Tools
Your control panel's options include either a FreeWHA Panel or cPanel.You can use them for activating features as well as changing account details.
There is a pre-installed phpMyAdmin tool for your database administration needs.
To build your site fast, you get provided with a free website builder and auto-installer for WordPress, Joomla, and other major apps.
FreeWebHostingArea claims to have a community forum for technical support, but it's not there.
Note
Since FreeWebHostingArea.com don't have any support, the platform is not convenient for beginners and intermediate users
Better paid shared hosting plans cost between $1 and $6.99/month. With the $1 plan, you get
Ads removed from your site
5 MySQL databases per account
1-click database backup
Priority technical support.
If you want free web hosting with access cutting edge technology such as SSD storage and also get fast loading speeds from 100% cloud base servers, Googiehost should be your top choice.
Below is more information on GoogieHost free hosting
Pros
Fast loading speeds
Use fast SSD for storage
Self-backup support
100% free forever
100MBPS uplink
Cloudflare CDN
No ads for GoogieHost but you can monetize your website
Free Subdomains and professional emails
Free SSL certificate.
Customer Support available
Unlimited bandwidth
CloudLinux based servers
Spam and Hotlink Protection
Cons
Only 1 free website supported
Account approval is slow
Google provides Cloud Linux based hosting, which guarantees better performance for your given resources. You get 1TB SSD storage, unlimited bandwidth, 2 email addresses, 2 MySQL databases, 2 FTP accounts, SSL certificate and 2 FTP accounts.
GoogieHost provides blazing loading speeds. Speed up technologies used include use of SSDs, support for PHP 7.1, 100Mbps uplink port and Cloudflare CND integration.
For your site security, you get
Spam and Hotlink Protection
Free GoogieHost's SSL certificate.
Ease of Use and Free Tools
To help you manage your hosting easily, you get
cPanel
SSH access.
Softaculous auto-installer with access to 300+ popular scripts such as WordPress, Joomla, SMF
2 different Online File Managers (FileManager2 and Net2FTP).for handling files
Free Site.Pro website builder to help you create a pro-looking site
GoogieHost have 24/7 free Helpdesk support through tickets. You can alternatively get help from their article-rich Knowledge Base.
Pro Tip
GoogieHost have plans to introduce live chat support for their free website hosting plans.It is something you should consider if wa
With GoogieHost, you only have an upgrade path of moving to a paid plan.
You'll get features such as.
Lite Speed Sever –It makes your website load even faster.
Automated backups
Live chat support
Ability to choose from different server locations
1GBPS uplink
99.99% uptime guarantee
AwardSpace has been around since 2004; they have the best free hosting for people looking to host multiple websites. Here are the features
Pros
24/7 support
4 websites per account
Free domain
1-click installer
Automatic firewall protection
Ad-free platform
Free website builder
Top security features
Cons
Inconsistent loading speeds
no uptime guarantee
Limited bandwidth
Limited CMS options
With their free website hosting plan, you get 1GB storage, 5tb bandwidth, 1 email account, a free domain and you can add up to 3 subdomains. This allows you to host up to 4 free websites on your account.
Security features include automatic firewall protection that protects your site from hacking attacks, Spam Assassin and ClamAV virus email protection.
Ease of Use and Free Tools
AwardSpace have any easy to use script installer called Zacky. You get a custom control panel called "Advanced Control Panel" for the site and hosting account management.
Their user-friendly File Manager that helps you with uploading or downloading files to and fro your website. In addition, it allows you to edit HTML, CSS, PHP and other programming languages files.
Note
Zacky only supports installation of only WordPress or Joomla or Crav installations for the free plan
You get 24/7 premium support via tickets, and you can also check the FAQ section for more helpful information.
AwardSpace paid plans cost between $5.20 and $10.30/month. They have lots of improved features such as
Unlimited disk space and traffic
Better security and loading speeds
More email accounts
Full functionality of the Zacky
Free SSL certificates and domain name for life

ByetHost – Child Company of Byet Internet – have one of the fastest free web hosting services in this list. If you want more than just acceptable loading speeds, they are an excellent choice.
Pros
Free auto-installer
24/7 Support
Free auto-installer
Ad-free hosting
Unlimited bandwidth
Easy to use platform
Good support
Webmail enabled
FTP, up-to PHP 7.0, MySQL support
Impressive server speeds
Cons
No site builder
Strict Terms of Service
ByetHost provide enough resources to run a single website comfortably with their free web hosting plan. You get 5GB storage space, unlimited bandwidth and 5 MySQL databases. In addition, all accounts have Webmail enabled.
Their loading speeds are great. They are made possible by the use of ByetHost 'load balanced' clustered hosting network powered by robust 24 core CPU Xeon web servers.
Ease of Use and Free Tools
You get a uniquely designed VistaPanel with an easy to use interface for site management. It has a Softaculous pre-installed and helps you to install over 333 of the most popular scripts including WordPress, osCommerce, Zen-Cart, Joomla, PHP Wind, Mambo and more.
You get free 24/7 tech support through tickets. Alternatively, you can peruse their community forum and check knowledge base to troubleshoot issues.
Paid plans cost between $4.99 and $7.99/month. The upgrade gets you features such as SSD storage, free domain and a cPanel.

Pros
24/7 support
99% Uptime
Free website templates
Straightforward site builder
App and scripts auto Installer
Ad-free hosting
Cons
Low storage space
Data Centre location is limited to only Chicago
All your domains share the same free resources
Free resources you get from Freehostia include 250MB storage, 6GB bandwidth, 3 email accounts,1 MySQL v.5 database, and 10MB MySQL Storage. With the ability to host up to 5 domains, having 5 websites is allowed.
Freehostia utilizes load-balanced server clusters to improve loading time; hence you get "okay" speeds.
Ease of Use and Free Tools
To get WordPress, Joomla or installed easily, your provided with a 1-click installer. You can set up your site with their free website builder that also avails some attractive templates you can deploy.
They provide excellent customer service through a ticket-based support system. You can get additional information on their FAQ section.
To upgrade you move to their WaterCircle plan charged at $35.40/month or go for a the BAOBAB semi-dedicated plan at $5/month
Website Builders Offering Free Website Hosting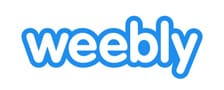 Even though Weebly mainly operates as a site building tool, it's majorly an up-sold web host. Let's look at it more as a web-host/site-builder.
Click here to read our full Weebly review.
Pros
Free Weebly! website builder
Free SSL security certificate
Ad-free hosting
Unlimited Bandwidth
Secure and stable cloud-based hosting
Free subdomain
Free SSL
Free SEO tools
Easy to use and intuitive site builder
Cons
Proprietary databases and Control panel
Weebly branded subdomain
Limited storage
No phone support for free account
With their free hosting plan, you get a Weebly subdomain, unlimited bandwidth and 500 MB of storage. However, they make up for limited resources with
Great performance
Solid uptime
Exceptional site loading speeds
Some of the best site-building tools in the web hosting industry.
Ease of Use and Free Tools
Their straightforward site builder has a user-friendly drag and drop interface. You get access to lots of professional looking templates to pick from. Their platform apps are also available for your built site to add site functionality
There is an active user community for support, and you can also contact their support team through email or live chat. Besides, they have lots of articles and guides on their Knowledgebase.
You can upgrade to their paid plans to get rid of ads, get more storage, and unlock more powerful features.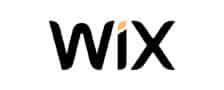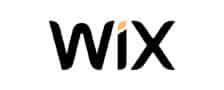 Wix is tremendously popular as a browser-based website builder, but they also provide one of the best free web hosting in terms ease of use .
Click here to read our full Wix review.
Pros
Free Wix.com subdomain
Easy signup with email or Facebook
Fast, automatic setup
99.9% Uptime
24/7 Support
Secure and stable servers.
Mobile-optimized platform
Advanced Security Monitoring
Easy to use and intuitive site builder
Cons
No Ads free hosting (free plan)
Limited storage and bandwidth
No free email account
Proprietary databases only
The resources you get with the free hosting plan are 500MB storage and 500MB bandwidth. You get 99.9% Uptime on their steady servers with excellent loading speeds
Ease of Use and Free Tools
Wix comes out on top when it comes to ease of use and site-building tools. You get a super easy to use Website Builder/Designer. It' got a drag-and-drop interface editor that helps you create professional-looking sites fast. In addition, they have lots of fantastic free templates and apps you can use.
Not only will the sites be good looking, but they are also highly optimized for portable devices such as tablets and mobiles.
With Wix, you're provided 24/7 customer support through emails (hit or miss) or check their extensive Knowledgebase
Removing Wix ads on your site requires paying for their upgrade plans starting at $4.50 per month where you'ill get
Professional email and custom domains
Extra resources such as bandwidth and storage
eCommerce features
SEO tools and more
If you've decided on a free hosting provider from the above options, make sure you read their terms of service carefully so that you don't exceed what got allocated.
Pro Tip: Remember, some services can terminate your website without notice if you breach usage terms..
Because of risks such as data breaches, lots of downtime, terrible speeds, and poor performance, make sure when you notice your site growing, you moved to a paid plan.