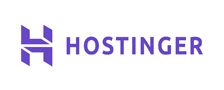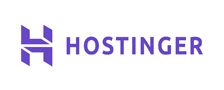 "Cheap hosting is bad."
I have heard that statement a lot – I bet you have too – but is it true?
The simple answer is that; it might have been true until Hostinger emerged.
As a matter of fact, I believe so passionately in getting value for your money that I wrote you this in-depth Hostinger web hosting review. It's rare to find a web hosting company which (Spoilers):
Covers all the basics of hosting with robust feature set (lots of unlimited features),
Provides excellent managed WordPress hosting (cloud-based) with shared hosting prices,
Adds extra free features such as free SSL certificates and domain names,
Has a modern, well-designed, site, tools, and dashboards that are very beginner-friendly,
Has one of the best website loading speeds,
Up-time scores are up there among the most reliable web hosting providers.
All the above and more while still being super affordable. In most cases, web hosting providers tend to fall into two groups—great features for high cost or bare bone packages (plans) at worryingly low prices.
In today's Hostinger review, I'll show you exactly why you should consider them if you're interested in reliable yet affordable web hosting. And since no hosting is perfect we will also cover their weak spots.
But only if you nitpick, because they got very limited negatives which I understand might be deal-breakers for some. e.g., there is no dedicated hosting; If you're looking for that, I suggest you check our cheap dedicated server providers review.
All in all, we've covered almost all angles, thoroughly examined Hostinger from a customer's perspective, researched, cross-referenced, and reviewed all their services. We mention all their good and bad without holding back.
Should you host your website, or move to, Hostinger?
If you are in a hurry, and just want the bottom line, Hostinger is an excellent choice for individuals or small businesses looking for affordable shared, managed WordPress, VPS, and Cloud hosting with easy upgrades when required.
This is just a summary for you; the best parts are below. In other words, I recommend reading on until the end especially if you're on the fence or can't work out what you get with the cheap price tag.
Let's dive right in.
Before we review Hostinger, let's take a quick trip with a time machine to understand their background and roots. It's always good to know who you're dealing with, especially if you are going to trust them with your website, personal and site visitors' information.
Hostinger – known back then as "Hosting media" – was conceptualized, realized, and started as a personal company in 2004 (Kaunas, Lithuania). As of now, they have 6 global offices and 24 more around the globe. Their headquarters remain in Kaunas, Lithuania (Europe), but they have expanded to 39 other countries.
Hostinger has made lots of strategic switches over the years: In 2007, they started offering their first-ever web hosting services through 000webhost.com. It is the largest free web hosting service to date. After grasping what the market wanted and desired, in 2008, they started a paid web hosting service with data centers in both North Carolina (US) and the UK known back then as hosting24.com.
Hosting24.com was later rebranded as Hostinger in 2011 (to serve a global audience) after attaining 1 million clients in 2011. By May of 2014, the number had exploded to a whopping 10 million clients.
Info
Apart from 000Webhost, they are the parent of other web hosting services such as Niagahoster (Indonesia), and Weblink. Hosting24 still exists as a separate entity providing hosting services in various countries such as the US, Australia, and more. Hostinger is more like their global brand.
But that's not the end of it;
By 2019, they had attracted 29+ million users to their site. 4,894,152 websites had launched on their platform from clients in 178 countries. According to Hostinger, they get "15,000 new sign-ups on average daily". Despite the success, it remains an employee-owned company, with 650+ employees serving its users.
Let's admit it: such growth in a rapidly changing market is an achievement in itself. Their story is a sweet web hosting success story that shows how much high-quality web hosting can propel a brand. If you had doubts about their reliability, you can see they've cemented their status as a trustworthy and respectable hosting provider over the many years in business.
Not only has its user base grown, but they've also expanded their services and are now an ICAAN certified domain registrar who also offers professional web design services.
Before partnering with Google Cloud to use their infrastructure for cloud hosting, Hostinger didn't have green hosting and energy conservation initiatives. But this move means some of the energy used in their infrastructure gets matched with renewable energy, which means they can now be considered a eco-friendly hosting.
What's Included In This Hostinger Review?
Instead of just giving you an overall look into Hostinger's web hosting services, we've dug deeper into all of their services to show you what you are signing up for. It's crucial to look at the whole picture before taking your wallet out.
We've broken down everything covering:
All their hosting plans and packages covering features offered (freebies and essentials),
Email hosting and e-commerce support,
Domain and web design services,
Infrastructure powering their web services,
Performance and Reliability (speed and up-time),
Ease of Use and simplicity of their platform and tools,
Developer tools supported,
Customer Support,
Pricing,
Refund Policy.
Then we ended this Hostinger review with an FAQ section with more information not covered in the main body.
We will begin with Hostinger pros and cons, so here they are
Pros
Free domain and SSL provided
Regular automated backups provided
Very cheap hosting
Free site transfer service
Very fast loading speeds
Reliable up-time with publicly-displayed server status
Offers both Linux and Windows-based hosting
Full SSD storage for all plans
Rarely upsells add-ons
30-day Money Back Guarantee
PCI-DSS Compliant servers for ecommerce hosting
Accepts a wide variety of payments including Bitcoin
Cons
No cPanel provided
Pricier renewals
No phone support
Very limited ecommerce support
No dedicated server plans
Hosting Services Offered By Hostinger
Hostinger's portfolio covers free, shared, cloud, VPS, managed WordPress hosting. They've also customized their plans to use Linux and Windows operating systems. In addition to web hosting they provide game hosting with dedicated Minecraft plans, and also cover email hosting.
In a nutshell, unless you want a dedicated server; Hostinger has all the other types of plans you would require.
Let's begin with hosting for beginners, and small businesses then work our way up.
At the bottom, you get free hosting via their child company 000webhost. Perfect for those with no money to dive into the world of web hosting. Some people like to try out something before they pay for it; this is your free sample. However, keep in mind that there are some downfalls of using free hosting.
What do you get?
Ad-free hosting with 3300MB storage space, 1 MySQL database, 1 FTP account, 1 Cronjob, and you are allowed 3GB bandwidth to host a single site.
Tools include a free website builder with free templates, an automatic installer, and a cPanel for management functions.
Extra features include a free SSL certificate and Cloudflare Protection
They have a 99.9% uptime guarantee, and support gets provided through 24/7 helpdesk (tickets). In addition, you get access to both a community forum and Knowledgebase.
If you are interested in more free hosting options, check our top 10 free hosting providers guide.
With 000webhost, you're always recommended to upgrade to Hostinger's cheap entry-level hosting (shared).
What is shared hosting?
It's a hosting infrastructure where different hosting accounts get deployed on the same server sharing resources; it makes it cheap for entry-level websites or people just starting out.
Are you among them?
Hostinger has 3 super affordable plans to cover your needs, namely; Single, Premium, and Business plans. These plans can get the job done comfortably even for medium-sized websites, and have some great features.
They all come with a free SSL certificate – a feature mostly termed essential – however, a free domain for your 1st year is not provided with the cheapest single shared plan.
To be honest, the single shared plan at $0.99/month is almost free, but it doesn't come with most of the unlimited features that the other two (Premium and Business) have. It is under-powered; only supporting 1 Website similar to other plans from competitors. Our biggest disappointment is you only get only 1 Email address account.
Other features of the Single plan are:
100GB bandwidth
1 MySQL Database
2 Subdomains
1 FTP Account
1 Cronjob
Pro Tip
Despite our complaints, this plan is enough for any person or small businesses looking to host just 1 website.
The two other plans – business and premium – have more going on. Bandwidth, number of websites, email accounts, FTP Accounts, MySQL Databases, and Cronjobs are all unlimited. Both plans also support up-to 200 subdomains, I can't think of an use case where you would need more than 200 subdomains.
So, how are they different?
Well, the Premium Plan gets 2X resources while the Business Plan gets 4X resources (compared to the Single plan).
What do this 2X and 4X figures mean?
It is representative of the amount of RAM, CPU power allocation offered with each plan. 3X means triple RAM and CPU powered are provided.
Managed WordPress Hosting
Managed WordPress hosting always comes at a high price, don't believe me?
Check out our best managed WordPress hosting providers review and see that the prices are higher than your average shared hosting.
In contrast, Hostinger is different; many people flock at their door because of top managed WordPress performance coupled with decent prices.
You will notice they still cost a little bit more than shared hosting, but not even close to what competitors charge. The reason why they cost a bit more is that WordPress plans have more resources, run on cloud-based environments, and have 3x optimized WordPress speed. That said, the speed-up technologies used mostly apply to all plans. We've talked about them in the performance section.
Here's how the plans break down:
All the plans support hosting unlimited websites and get you unlimited bandwidth, which is a big deal in the cloud environment. Being a managed hosting solution, you will get the following WordPress Support and tools:
A convenient 1-click installer for the latest version of WordPress.
An easy-to-use migration tool for WordPress sites. Alternatively, Hostinger's WordPress experts can carry out the migration on your behalf for free.
Automatic installation of core and security updates for WordPress, or WordPress plugins.
The smallest plan has weekly automated backups while the others get you (better) daily auto backups.
Access to a dedicated and highly experienced WordPress Team for technical support.
WordPress developer power and control using WP-CLI environment.
Enhanced security using BitNinja.
Comprehensive tutorials on everything to do with WordPress.
Staging Area
Hostinger has promised that a staging environment for WordPress will get implemented soon; that's good. However, we don't recommend signing up for a plan for "promised features", those get implemented at the discretion of the host and don't count in the current value of a plan. Always sign up for what is provided at a specific time; companies can backtrack on such promises.
Virtual Private Servers are meant for more advanced users and you get guaranteed resources on the same server as other hosting accounts. Since Virtual Private Servers are ring-fenced via virtualization technology, noisy neighbors cannot affect your VPS instance and resources.
They are a good option for those who require a lot of resources to serve their medium-sized, average popularity, website(s) quickly (up-to around 10,000 visitors a day).
Hostinger's VPS plans are reasonably low budget. Being semi-managed plans, their team will take care of some of the technical aspects behind the scenes while you handle the rest.
Some of the advantages of moving to their VPS include:
They are 100% cloud-based,
They feature 100 Mbit/s Network for fast speeds,
Dedicated IPv4 & IPv6 addresses are offered. They help your website have an independent website reputation (better for SEO and customer trust),
Full root access,
Operating system freedom. You can install either Fedora, Debian, CentOS, Suse, or Ubuntu in just 1-click.
The only disappointment is the lack of automatic backups.
Really Hostinger?
Its offered for free with shared and WordPress plans. Of course, you can still perform manual backups with a few clicks, but most of us forget. I am sure you can't do it daily with other commitments if you run a VPS, that's why they should be automated.
To add salt to the injury, SSL certificate and a domain name are also not provided for free with any VPS package (Windows too).
Info
Notably, Hostinger offers burstable RAM, which your VPS can utilize in periods of skyrocketing traffic. This is because they don't oversell their server resources.
There are 6 plans which surprisingly have no names. Here's how the plans differ:
GeekBench Score
Hostinger is very transparent; they provide GeekBench scores for all their plans. GeekBench is popular for benchmarking processing power in smartphones, laptops, and desktops. With the scores, you can compare how the performance fares with your other computing devices.
But Hostinger's VPS doesn't stop there; you can get a Windows operating system VPS.
Because Windows OS has license fees that increases the hosting cost, most hosts steer away from this path, but not Hostinger.
Windows VPS is suitable for those using or need to host apps in ASP classic, ASP.NET, MSSQL (Microsoft SQL Server), MS Access (Microsoft Access), Net Visual Basic Development, C# and other languages not compatible with Linux.
Even better, Windows has a better user interface, easier installation of applications, and most people are familiar with it. With semi-managed help for updates and server maintenance, you will love the Windows user experience.
Buyer Beware
You pay significantly increased prices compared to Hostinger's Linux-based VPS plans.
So what kind of software, module, and Microsoft technologies support should you expect?
Windows Server 2012 R2, based on Windows 8. I. (compatible drivers),
Hostinger's custom VPS Control Panel for server and website management.
Other features include 100 Mbit/s Network and dedicated IPs (IPv4 & IPv6).
Here are the plans:
Minecraft hosting is a big addition to the lineup. Hats off to Hostinger for even catering to gamers with their multiplayer VPS plans.
Setting up everything is easy:
Register a domain for your Minecraft server starting at $0.99,
Pay for your preferred Minecraft VPS plan,
Everything else gets set up instantly, and you're given access to customize your VPS and Minecraft.
There are 5 plans, namely, Alex Plan, Villager Plan, Creeper Plan, Herobrine Plan and Enderman Plan.
Each provides more resources, features, functionality and supports more players than the last. The servers feature dual-CPU hardware utilizing Intel Xeon server-grade processor. To make the deal sweeter, you get dedicated IPs (both IPV6 and IPV4-based) for free.
Hostinger's Minecraft servers are only hosted in the UK, US, Singapore, Lithuania, and the Netherlands. You have the option to select your preferred location, which is something you should consider to prevent higher latency and lag for your Minecraft buddies.
Hostinger's Minecraft VPS gives you the ability to:
Install any Modpack or a Minecraft world to enhance the game using .jar files.
Instantly upgrade or downgrade your Minecraft server (no settings or data loss) via the client dashboard by submitting an order.
Control and customize your Minecraft server through your browser via an advanced Multicraft panel.
View your server's resource usage statistics and change resources in real-time to handle more players or get a smoother gaming experience.
Transfer files from your computer to your server using Web/FTP file access.
Check your Minecraft VPS using their mobile app.
Get uninterrupted gameplay with DDoS protection.
Save daily automated backups of your game and server data.
Use their free MySQL databases for storing game data.
Best of all, you get root access for management, customization and modifying of the server configuration. In case you encounter problems, Hostinger full-time Development Team is available for technical support.
If that wasn't what you were looking for in a Minecraft server, check out our Top Dedicated Minecraft Server Providers review.
If you want a more robust solution for hosting your websites or large scale projects, upgrading to cloud hosting is seamless and has no downtime whatsoever. Just order a cloud account on your control panel, and Hostinger's expert team will handle the rest.
Features you get include a free dedicated IP, SSL certificate, domain registration (1 year), and Cloudflare Integration (DDos protection and caching). In addition, each plan gets unlimited hosting of websites, bandwidth, email accounts, while backups get saved automatically every day.
Hostinger's Cloud plans benefits include:
Getting instantly provisioned with your plan.
Getting fully managed hosting unlike their VPS, which are semi-managed.
Isolated resources that you control and set usage limits.
Having an easy upgrade process to another plan.
Having more computing power at your disposal with on-demand resources for handling traffic spikes.
Cache Manager for quicker site loading.
The only things you miss out on are full root access, and you can't change your operating system.
Here's how the plans break down:
Start Up – 2 CPU Cores, 100 GB SSD, 3 GB RAM
Professional – 4 CPU Cores, 140 GB SSD, 6 GB RAM
Global – 8 CPU Cores, 200 GB SSD, 16 GB RAM
Professional email hosting helps you integrate your email accounts with your site's domain; your website gets a secure email service and looks professional when communicating via mail.
With most of Hostinger's plans, you can have unlimited business email accounts with their built-in service which is great, but if you want more, you can purchase independent email hosting as an add-on with options being:
Business for $0.59/month with 10 GB Email storage, 2 Mail Filters and 50 Email Aliases
Professional for $2.19/month with 30 Email storage, unlimited Mail Filters and 50 Email Aliases
If you pay for a full year at once, you get a free domain name.
Both packages have:
Antivirus
Email access and synchronization on multiple devices
Auto-responders and forwarders
Catch-all emails feature
Enable and disable accounts feature
Advanced functionality is enabled through:
An Advanced search tool – they have super-fast Flockmail's search for finding emails easily using keywords, sent date and subject lines.
Scheduler and tracker for all your meetings.
Integrated video calls for up to 50 people meetings.
An in-inbuilt email migration tool.
Hostinger also supports email hosting with G-Suite from google at $6.00/month where you get most of Google's features like video conferencing, documents and other Google Apps.
What is Flock?
Flock is a messaging, collaboration, and productivity tool available on computers (MACs and Windows) as well as through iOS and Android phones provided with Hostinger's email hosting service.
As we mentioned earlier, Hostinger is an ICANN certified domain registrar. With all of their plans – excluding the shared starter and VPS plans – you get a free domain name registration for your first year.
If you want to host more websites, you can purchase most of the popular extensions, with prices ranging between $0.99 and $12.99/year (discounted). They have a domain search tool to check for the availability of the domain you want.
They also offer domain services like WHOIS protection for $5 a year, which helps keep your personal information away from spammers.
In addition, Hostinger allows renewing domains that have expired (after 36days) at no extra cost. After that starts the Redemption Grace Period, i.e. up to day 66, where you have to pay $53 to renew.
If you had purchased your domain elsewhere, transfers are easy and get done with just a few clicks as long as:
You've disabled privacy protection and know the domain's EPP code
It's 60 days after your last domain registration or transfer
Your domain isn't in either a delete, redemption status or pending status
DNS management can be performed easily using Hostinger custom control panel; all their plans support hosting of parked domains
What is a domain EPP code?
It's an authorization code provided by your domain registrar that proves you're the domain's owner.
This Hostinger web hosting review can't be considered complete without touching the ecommerce support. With most businesses going online, hosting ecommerce shops is becoming more important by the day.
Are you looking to create and host an online store with Hostinger?
They support variety of different e-commerce hosting solutions-such as Magneto, PrestaShop and WooCommerce. You can do it with the shared Business plan as it is adequately equipped to handle such sites and has a free SSL certificate for security.
If you want more power for a bigger store, their VPS plans are PCI-DSS Compliant, meaning they support safe online payments, and you get dedicated IPs. During high sale seasons, their Cloud hosting can be valuable because of access to on-demand resources to handle skyrocketing traffic.
Private SSL
Online stores are recommended to have SSLs. You can pay for a Comodo certificate – best for ecommerce – to protect buyer's information on your site.
If you're looking for top-quality e-commerce plans, Hostinger may not be the best check our HostPapa review; they have dedicated e-commerce plans.
I won't bore you with all the details, but Hostinger has a professional web design service.
Here's a summary of it:
You select and pay for the Website Design package you prefer.
Their staff will get in touch (48hours) and ask you to fill a questionnaire for your desired site..
Their team creates your website, and then you get 3 intensive review opportunities to check the results and give feedback.
Once done, you get your site ready to launch live.
Hostinger claims that they host your website(s) on a "world-class platform", but how powerful, reliable, and advanced is their infrastructure?
Let's take a look…
Hostinger's web hosting services are powered by 7 tier-3 data centers deployed in Lithuania, the UK, US, Singapore, Brazil, Indonesia and Netherlands. You can select your preferred data center to reduce latency for your visitors and get better speeds.
All their servers are connected with 1000 Mbps connection lines for fast connectivity and have dual uplinks with multiple ISPs for improved redundancy and reliability. Their network switches are protected by Wanguard realtime anti-DDoS protection to prevent network downtime.
Hostinger also claims their servers use "next-generation tech," where they deploy the latest and the best technology as soon as it comes out and is proven stable. An example is fast SSDs storage for all hosted files on every plan even the cheapest.
Shared hosting plans use CloudLinux OS (With LVE containers), which is the best in terms of performance and handling multiple accounts on the same server. It prevents the monopolization of server resources by a single account.
What are LVE containers?
Lightweight Virtual Environments are a proprietary kernel-level technology from CloudLinux used to create resource isolation in multi-user server environments. On top of performance benefits, they prevent the whole server from going down when one account gets breached or has a DDoS attack.
As mentioned earlier, VPS servers are undersold to ensure burstable RAM is available during traffic spikes. In addition, you can choose the OS to power your server with options being Fedora, Debian, CentOS, Suse or Ubuntu. Hostinger's Minecraft VPS uses Intel Xeon grade processors (Dual CPU sockets) and has double RAID protection for the ultimate gaming experience.
For higher redundancy, they have deployed multiple levels of fail-safes in all their data centers that kick in when there are problems. Their infrastructure gets around the clock predictive monitoring via Prometheus, to identify server issues before they cause downtime for your site.
All data stored gets mirrored with RAID storage – and, either automatic daily or weekly backups are performed. Their disaster recovery restores all your files and data using the most recent snapshot of your environment in just a few minutes.
Recently, Hostinger joined the Google Cloud Platform. They've started issuing hosting packages (Cloud plans) hosted on Google's state of the art infrastructure. They intend to support more than 20 locations in the coming days. Other benefits include
Fast connectivity of Google's network – the largest and fastest global network – boosts your site speeds helping improve its SEO.
Higher redundancy because of the cloud-only infrastructure, no hardware redundancy is required.
Google Cloud servers have 100% renewable energy match, ensuring the conservation of the environment. Crucial for those looking for green hosting.
Ease of use is important in helping novices, intermediate webmasters or anybody hosting their website have a good experience and save time. With Hostinger being a modern brand – only launched in 2011- it is an area where they truly shine.
Their account set up is fast and a fully automated process; you'll get done before you know it. Opening their website, you're greeted by intuitive, super-polished, modernly designed webpages that you would desire even for your site.
Their administrative dashboard is super easy to use even for a beginner, you've got to applaud their commitment to user-friendliness. Everything is simple to find, and they use large modern-looking icons. If you are moving from another provider, they handle site transfer (1 website) for free.
Here are the other tools you get for server management, installations and more.
Access Manager – it helps you create privileges for different users accessing your hosting account.
File Manager – for performing different operations on server files.
Hostinger Custom Control Panel (hPanel) – you won't miss cPanel, it resembles it. Theirs is also intuitive and features all the functionality you need, e.g., DNS management, Everything is labeled clearly, and features are sorted by categories
As discussed earlier, Minecraft plans to get an advanced Multicraft panel.
An easy-to-use DIY migration tool for WordPress sites is also provided.
Secure FTP access to your accounts helps fast and simple transferring of files from your PC.
1-Click App installer for 100+ apps, including WordPress.
Dozens of free, professionally designed templates, images and themes to choose from, no cookie-cutter themes here. They are built to be customizable, responsive, and to SEO optimize your site's content.
Site Statistics tool help you view the usage of resources and visitors patterns to optimize your marketing strategy.
Zyro website builder – it's a straightforward drag-and-drop interface builder that you get free for 1 month. It helps you to create SEO friendly and responsive sites without any coding knowledge. What more? It features AI tools to help you customize your site.
Performance and Reliability
Another area Hostinger excels is in blazing fast loading speeds and stable uptime. In our top fastest web hosting providers review, they came 3rd, which is impressive
Truth be told, their performance is A+; they are up there competing with the likes of A2 Hosting. And if you check other reviews, the script is the same.
Let's look at their speed up features
LiteSpeed Cache Plugin – it is a customizable server-level caching solution that hyper-charges popular web apps with minimal fluster by using powerful Smart Purge technology.
HTTP/2 and HTTP/3 (QUIC) enabled. They data via binary code reducing size hence booting page loading speeds
PHP 7.4 supported which is a faster version than previous versions.
SSDs which are over 20X faster than traditional HDDs.
GZIP compression– a form of file compression that contributes to better speeds.
In terms of uptime, you get a 99.9% uptime guarantee. Hostinger's uptime level is commendable; you won't notice extreme drops. The fact they have a Server Status Page showing real-time server up-time performance shows how confident they are of their infrastructure.
Best part? You're covered by an SLA (Service Level Agreement) in case the uptime drops below the promised percentage. You can request 5% of your monthly hosting credit for that month as compensation credit.
How is Hostinger's uptime calculated during determination of compensation?
They don't include downtime from periodic scheduled maintenance, caused by 3rd party apps you've installed, errors from your custom scripting and code, or from causes beyond Hostinger's control, including IP blacklisting or DDOs.
What's not so impressive in regard to the SLA, is that a 5% compensation is very small. Despite the credit being exclusive of any taxes, it can only get used to purchase other services Hostinger offers.
Developer Friendly Tools and Features
Seasoned webmasters and developers are covered too, with lots of tools for a seamless website management experience and no hiccup workflow. They get
Github Integration support,
WP-CLI environment,
PHP from 5.2 to 7.4 supported and PHP configuration ability where they can edit PHP.ini files for different projects,
Cronjobs for scheduling and automating commands,
Curl and Curl SSL,
Safe access from your computer through SSH (except the smallest plan),
MySQL databases, a phpMyAdmin tool for them managing. Remote MySQL access is enabled,
ASP classic, ASP.NET, MSSQL (Microsoft SQL Server), MS Access (Microsoft Access), Net Visual Basic Development, C # and Java.
Notably, some features like Ruby on Rails, Perl, Python support and a staging environment aren't mentioned anywhere by Hostinger, so they aren't supported.
As far as security goes, Hostinger gets points for strong and reliable security features and tools for anyone on a super-tight budget.
They've deployed the following:
Free Lets Encrypt SSL integrated with all plans except VPS.
Realtime DDoS Protection on multiple layers.
Hotlink Protection for preventing excessive usage of your bandwidth by other sites linking to your sites content, e.g., images, videos or files.
Two-factor authentication for all accounts.
Bitninja or Immunify protection (Web Application Firewall) one every server.
Spam and threat detection for emails.
Automated daily or weekly backups for their plans expect the smallest shared plan and VPS.
As a note, the cheapest shared plan and VPS dont have automated daily backups; you got to manually take care of them. The Premium shared plans has weekly auto-backups. To get daily automated backups, you have to go with the Business shared and Cloud plans.
Our expert opinion?
The security implemented is decent, especially considering most of the other hosting companies provide some of these features as optional add-ons.
Importance of Support
When your website isn't working as intended, something is broken. And since you may not be technically as experienced as Hostinger's team, contacting and communicating with their customer support is the way to get your problem solved. That's why it's crucial to check the quality of customer support provided.
How good or bad are Hostinger's support department and their staff?
They are good, but not among the best. Their global team is available 24/7/365 through email, ticket, Live Chat, and we even used twitter to contact them (no complaints). Support materials –refreshingly simple to understand- e.g., tutorials, video walk-throughs, guides, and general information, can be found on their Knowledge-base.
The good?
Support agents are prompt, friendly, and very knowledgeable, even on technical issues. Hostinger claim they use "highly vetted WordPress professionals", and it really shows. They are polite and show concern; all these are qualities you wouldn't find in outsourced support. Kudos! Hostinger.
Their responses get provided in a reasonable time-frame.
Hostinger has an excellent support interface that allows you to find what you need easily.
For every hosting type page, e.g., VPS, Cloud there are articles related to those specific hosting types which make it easier to find relevant information.
Priority support is provided for the majority of plans except for the single shared plan.
Multilingual Support.
You can send attachments, gif, and emojis via live chat, which makes problem-solving easier and fun.
The bad?
First, to use chat, you've got to be logged in. An inconvenience if you haven't signed up for any plan.
Second, there is no phone support, as stated in their cons section.
The above issues with customer service can be forgiven because the positives are just too many.
Hostinger not only has crazy affordable prices, but they also allow you to pay even on a per month basis. What's more, you can do it using cryptocurrencies like Bitcoin, something we haven't seen yet from other hosts.
The downside? There is a setup fee for monthly billed plans.
As we've come to expect in the web hosting industry, there is no price lock guarantee, during renewals, prices get increased. However, you're deeply discounted for longer contracts, e.g.= the $0.99/month price is only available with 4 years of commitment.
For prices/month check their pricing page
Student Pricing
If you're a student, once you prove it through documents, you get an Additional 15% Student Discount with any plan you choose.
All Hostinger plans are backed by a hassle-free 30-day money-back guarantee, which is decent, but they could do better considering DreamHost's and InMotion's guarantee is for up-to 3months.
Cancellation is easy; you can do it via an online form. Over-funded balance gets refunded within 30 days of the payment.
But that's not all, add-ons such as new domain name registrations (if you cancel within 96 hours), daily backups, NordVPN 6 and 12-month plans, CloudFlare, email hosting (except GSuite), Flock Mail, and Priority Support also get refunded.
Redemption fees for domains, domain renewals, WHOIS privacy protection, and SEO toolkits aren't in the refund category.
Crypto Payments
Cryptocurrencies, tokens, and digital assets are not refunded owing to their irreversibility as well as highly volatile exchange rates.
Hostinger Hosting Review Conclusion
Do we recommend hosting on Hostinger?
Yes!
You get the best bang for your buck in the web hosting space. Never fall into the trap of thinking you need to pay a premium for good hosting, as you've seen with Hostinger it doesn't always have to be like that.
They offer almost the same features and even better website performance than most of the competition. What you might have noticed is that their perks and freebies aren't many, and most are missing, e.g., free marketing credits. That's what kept us from wholeheartedly recommending them for ecommerce hosting. The rest of their plans are very solid. Their array of hosting types are focused on the lower and mid-range, which they do exceptionally.
Have you tried Hostinger yet? How was your experience with them? Let us know in the comments.