By the end of this SimpleSite review, you'll have learned everything about it to be able to jump on computer and create a SimpleSite website confidently.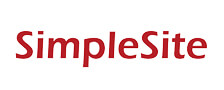 SimpleSite Review Summary
For those with no prior experience building a website, the SimpleSite website builder is an excellent place to start. It doesn't overwhelm you with technical aspects, but that also means its only suitable for a simple website. Too simplified for our liking. It's intended mostly for small businesses and individuals. The good thing is that you can sell up to 5 products on their free trial plan, and it has multilingual support. However, in most sections of this SimpleSite review like eCommerce and blogging features, SEO, Analytics, and customer support, the builder disappoints.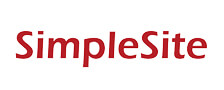 Pros
Extremely simple website building
Very simplified editor
Free plan available
eCommerce support for all plans
Mobile optimized templates
Supports on-the-go mobile editing
Multilingual support (over 14)
Free domain for one-year offer
SSL certificate for all plans
Cons
Very restricted customization
Minimal customer support
Feature stripped editor
No auto backup and restore
No 3rd Party Plug-ins or Apps
Ads on the free plan, which is only a 14-day trial
Poor blog and eCommerce support
Not competitively priced
No SEO tools and Google Analytics
Before we kick off things in this SimpleSite review, it's essential to know;
Its background,
Whether it's a reliable product,
And if it's from a trusted company.
What is the SimpleSite Website Builder?
SimpleSite is a very identifiable company that got started in 2003 – the same year as WordPress – by Morten and Jacob Elk, (brothers) in Copenhagen, Denmark. The company's major product- the SimpleSite website builder- was initially known as "123hjemmeside" (123homepage).
SimpleSite is meant to help users without much technical knowledge create a website quickly and with minimal fuss. Initially, it only had paid plans, but a free plan got introduced in 2015.
Even if it seems to belong to a different era, joining the industry early and extreme simplicity have been big advantages for SimpleSite:
Over 20 million SimpleSite websites have been created using it
It has over 2 million users
It has added support for over 14 languages
400,000 new users' signup every month (According to SimpleSite's statistics)
Honest opinion;
The SimpleSite website builder is only suitable for creating a simple website, store, or blog. Just anything for simple self-presentation or to kick-start your online services.
It's perfect for beginners not worried about modern-looking sites (aesthetics), lots of functionality, and can compromise a little on business-friendly features.
Good examples:
Small event websites (one-time events)
Family blogs
Social club sites
A simple store
Hobby websites
Small service businesses, e.g., repair shop
Bad examples:
Mid to large-sized business websites
Complex sites (Content heavy)
Mid to large-sized eCommerce stores
If you fall into the "bad examples" category then stay away from using the SimpleSite. It's not ideal for such as it's just simple, as its name suggests. Nothing cutting-edge as most modern website builders.
SimpleSite Blogging Support
Using the SimpleSite website builder, you can quickly and easily create a blog as there are even blog focused SimpleSite templates.
But what kind of features and blogging support can you expect?
Social media integration – embedding social buttons (Facebook, Twitter, Google+) is possible. Also, you can enable the sharing of posts and links.
Favoriting and commenting features.
Adding a cover image for a post and saving a draft is supported.
A text editor for formatting.
Readers Email Out Feature for sending emails to up to 100 recipients.
As you can see, it's only a simple blogging system, too austere. For you to even come up with a blog using it for free, you have to:
Create new site pages separately for adding posts
Link to your blog posts
To be honest, we are even stretching it, saying you can comfortably blog using SimpleSite. Even with a paid plan, you cannot:
Add post meta descriptions, authors, date, tags, categories,
Schedule posts,
Support Social bookmarking, and RSS feeds,
Create Memberships or subscriber-only content
eCommerce Support: Can You Build a Proper Online Store with SimpleSite?
As you've probably seen so far in this SimpleSite review, it is not a builder; we cant it rate A+, and so is their eCommerce support.
A standout feature you should consider, though, is how they've lowered the eCommerce barrier of entry. You can sell up to 5 products with the free plan. The majority of website builders don't allow selling without an expensive subscription. As a matter of fact, the most expensive plans are reserved for clients launching online stores.
The Pro plan also supports selling 5 products; only the eCommerce plan allows you to add and sell unlimited products.
Let's talk the features you get with SimpleSite to help power your store:
Payments – all plans have PayPal integration.
Images – you can add multiple images for your products, but they can only get viewed by a visitor when they click on the specific product.
Product categories- you can create multiple categories for your products.
Info
For the payments you collect, you've don't pay any processing fees.
That's everything you get. Yes, I am serious.
Their eCommerce implementation is a big disappointment for the lack of a better way to describe it. But I am not saying it won't do if you want to sell a few items on the side, what i mean is there very little value. Even the store you can build using the SimpleSite website builder looks outdated, a big turnoff for prospective customers.
To add on, there are minimal customizability options, and you miss out on a lot of online store features for the money.
Pro Tip
For the price you pay for the Simplesite eCommerce plan, you can get a basic Shopify plan which offers you excellent value and loads of features meant for running a successful online shop.
Or should we say, "What SEO tools?"
And yes, I am not harsh; the SimpleSite website builder has got no feature or tool to help you implement SEO, even the basics.
But at least they ensure you can create a mobile-optimized site, which helps a little bit.
SEO tools help you make tweaks and changes to your website, which improves your Google search ranking, and the result is more traffic to your site. Without SEO implementation, your website's chances of success are super thin. Funny enough, the reason SimpleSite claims no SEO tools are provided is to keep everything simple.
But what's the point of effortless creation for a product doomed to fail?
Analytics support is another area SimpleSite doesn't stack up to competing website builders. All you get is a bare-bone built-in Analytics tool which only shows you
Visitor Count
Visitor Stats for the different webpages within your SimpleSite website, e.g., comments and likes (thumbs up)
To see the above stats, click on the 'Visitor' tab under the 'Account' button. You can even share via email, Twitter, and Facebook.
A big red flag is that you cant integrate Google Analytics (more on that below).
App Market and Integrations
A website builder rarely covers everything you need for a website; that's where you need to add 3rd party apps, plugins, and integrations.
Well, SimpleSite doesn't have any App market, and adding anything from a 3rd party is not possible (not even Google Analytics). Miserable fail if you ask us. Only eCommerce websites benefit from PayPal integration.
This means you only get what's supported out of the box by the SimpleSite website builder. No design modifications and functionality enhancements.
We recommend you steer well clear of the SimpleSite if plugins and App are essential for your dream website.
SimpleSite's Domain Names Services
Like most website builders, with SimpleSite, you can only use a subdomain on the free plan. Once you pay for one of their subscriptions, you can connect a custom domain (if you previously owned a domain) or buy a new domain.
If you're on a tight budget, you won't be emptying your pockets when creating your SimpleSite website because you get a free domain name offer (for 1 year) as long as you go with the Pro or eCommerce plan.
But that's not all;
You also get five personal email addresses associated with your domain included at no extra cost.
To ensure all data transferred to and from your site's web server and your visitors' web browsers' is secured and encrypted, i.e., using https protocol, all SimpleSite websites use an SSL (Secure Socket Layer) certificate. It comes pre-configured, no need to do activate it from your end.
Another thing, all get websites hosted on secure SimpleSite servers, which use hard to rack firewalls.
Lastly, there's a Site Limited Access feature. You can use Password Protection for pages you don't want to get accessed.
All the above features are great, but one thing to note in this section;
There's no auto backup and restore, which is great for recovering your site or restoring to a previous version,
SimpleSite Pricing (Plans): Are Their Plans Worth It?
There are 3 plans which make you have an easy time choosing. SimpleSite pricing is slightly above what's charged in the website builders' sphere. Compared to other tools, the value you get is not great even though it includes free hosting.
Beware
With the free plan, your new SimpleSite website is only free for 30 days. From there, you must upgrade to the Pro, or eCommerce plans to continue accessing and using it. Disappointing! Consider that before investing your time creating your site there. Notably, the majority of other website builders offer free forever plans.
You can get a better feature set with competitively priced plans from Wix and Weebly. The good thing is that all plans are covered by a 14 days moneyback guarantee where you can cancel within this period if unsatisfied and get a full refund. Just click on the "Stop subscription and delete website" button to do it.
You can make monthly, quarterly, and annual payments via trusted payment methods such as PayPal, Mastercard, and Visa. Paying for a 1-year contract gets you a slight discount.
Free Plan (Basic)
As an outlier, this is quite generous to those looking to sell a products on their site as it allows listing up to 5 products and PayPal integration.
It also includes support for 15 pages, 300 images, 600 seconds of videos.
Its limitations come in the form of allowing only a subdomain, majority of design tools and features are locked, no custom email address, having ads included and only a 30-day trial period.
As you can see from the above image, the Pro and eCommerce Plans have lots of similarities with:
No Ads displayed
PayPal integration
Access to all design options
5 email addresses
A free domain name
Images, videos, pages, are all unlimited
The only difference is that the Pro plan supports 5 online store products, while with the eCommerce plan, products you can sell are unlimited.
SimpleSite's Customer Support
Another of the biggest SimpleSite drawbacks is their customer support service or lack thereof. There is only one support channel (Email –[email protected]), which you can directly interact with a human. No phone, live chat, or even a community forum support.
As you know, email support is mostly slow; SimpleSite support staff takes a few hours to respond; SimpleSite warns that they can take up to two days to respond, which is heartbreaking for someone stuck.
Even worse, the Help icon, which is supposed to help you search their Knowledgebase and link you to helpful posts, does none of that right. You're only get linked to basic information on what each website editor button does.
Their positives:
A Knowledge Base,
Video Tutorials (YouTube Channel),
FAQ sections,
A Blog.
Pro Tip
You can also try reaching SimpleSite via their Social media pages like Facebook and Twitter.
Premium clients benefit from priority support, and their support service being multilingual (supports 18 languages), saves them face.
For sure, we would give Simplesite more points if the only available channel is Live Chat; it's just much better than email.
SimpleSite's Design and Editing Tools
Below I breakdown all design and editing tools you get with the SimpleSite website builder. Don't expect much it has a pared-down editor focusing on simplicity rather than lots of functionality.
All tools are arranged at the top – no sidebar with editing options – leaving the other space for viewing your pages when editing it.
Account Tab – here is where you manage everything related to your SimpleSite account.
Edit Account Settings, i.e., website name, email, language (14 available), time zone, and change password.
Visitors – access the built-in analytics stats we talked about earlier.
Contact Information – add information to get reached with; the form has text boxes for name (first & last), address, city, country, phone number, and postal code.
Emails – here is where you set and manage your five mailboxes (for Pro and eCommerce plans only).
Subscription – Does what it says on the tin, manage your subscription billing, upgrade, cancel the subscription, and delete your site. Also, you get a search domain tool included.
Terms and Conditions for viewing all SimpleSite's legal and contractual information.
Design Tab for editing everything related to design, logos, and headers. It breaks down into:
Logo – Upload your logo.
Header – choose from 2 header layouts, enable & disable social media icons for linked accounts. Also, you can choose icon styles.
Pages Tab – manage, edit, rename, delete pages as well as create new pages or subpages.
Content Tab for adding elements to your site, which include; welcome banners, Text, images, slideshows, videos, posters. Headlines, signatures, dividers, maps, and contact forms.
Blog Tab for integrating a blog page.
The Preview button at the top right helps you get a visitor's view of your site on mobile, tablet, and desktop screen sizes.
The Green Help Icon at the bottom right provides links to guides on SimpleSite's knowledge base.
Step by Step Guide on How to Create a SimpleSite Website
1. Register and Choose the Type of Website You Want To Build
Go to SimpleSite's website, then click on the "Start Here" button on the Homepage to get started. You get asked the type of website you want to build. Make your choice between, i.e., Personal/Blog and Business. If you prefer neither, go with the "Other" option.
If you choose Business, you can be more specific with choices such as
Food and restaurant,
Service business,
Online store,
Physical store.
Point To Note
For the personal website choice, specifying the exact type of site this is not possible; you won't see options such as portfolio, or event sites.
2. SimpleSite Templates: Select One That Fits Your Website's Intended Use
As a note, for their free trial plan, you don't get to browse and choose any SimpleSite template. You start building with Alex, a design wizard that takes you through initial design stages, which are:
Adding your Personal, Business, and website information
Pages (1 by 1)
Website content.
Bottom line?
Go with the "Business" option, irrespective of the type of website you're building, to access SimpleSite's templates. In fact, for the SimpleSite review, I went with the Business > Online Store route.
SimpleSite templates include the following features:
You can preview a template before you select it
All are fully-responsive; you can create a website that displays well on different screen sizes
They are neatly structured and have user-friendly navigation
Unfortunately, there's not a wide variety of them; only 10 accessible with the free plan, and only 36 with premium plans. Disappointing!
To make matters worse, they only allow minimal customization; your site resembles most built using SimpleSite because of a similar basic structure.
After selecting a template, add your details, then sign up for an account. You immediately get redirected to the SimpleSite website editor dashboard.
3. Choose A Design Theme and Start Adding Information About Your SimpleSite Website
Tip
If you selected a Personal/Blog site or "Other," this is your next step. Very different from the Online store option.
You get started with a generic theme. But that's unless you've not been keen and used our top tip to access the templates.
With Alex, you won't miss a single step or fail to input crucial information. You start by filling a business information form, i.e., name, email account, and phone number.
Setting up your site further includes:
Adding a background image from your computer or searching SimpleSite free library. Use an image relevant to your site's purpose.
Adding the title and more information to get included on the Homepage.
Choosing the General Website Layout, there are two options, Single Column, and Two Columns Layout.
Setting a design theme and styling options, i.e., website colors ) from pre-defined color schemes), and font.
Free Plan Limitations
The choices for the above settings are extremely limited for the free plan, but with the Pro plan, you get up to 25 different web fonts and 35 different color schemes.
Your SimpleSite website is now ready!
However, it contains a single page (Homepage). Enter your username to continue adding more pages like Services, About Us, and even a Contact Form. If you used a SimpleSite template at the start, this won't be necessary as it comes with such pages already added.
Domain Name
Your username gets suggested as your subdomain name later, so choose a relevant username.
4. Sign Up for A SimpleSite Website Builder Account
For those who didn't start with a template, after Step 3, here is where you get to sign up for an account. After, you can access the SimpleSite editor and customize your already half-configured website.
Account creation involves:
Inputting your email and password,
Or using your Facebook account.
5. Customize Your Site Using SimpleSite Editor
SimpleSite's editor is straightforward to use. For pre-added content, click on the element you want to change to get appropriate editing options.
For example, you get a text editor tool; for images you get uploading and deleting options. It works the same for all content.
Also, clicking each element allows you to access its:
Alignment tool,
Enable & disable functions,
Add a button function if it's possible.
One quirk, though;
The Save and Cancel buttons are hidden below the edit page that pops up. You've got to scroll down to see them; this is something a beginner can easily miss and get frustrated.
To add new elements not already included, go to the Content Tab or use the 'Add Content' button.
The Add button also appears everywhere you can insert content on a page. After you click add, a toolbar gets displayed with objects to choose from.
As for new pages, there's an Add Page Function in the Pages Tab.
6. Publishing your Simplesite Website
Surprisingly, there's no Publish Button. You can't choose when to take your SimpleSite website on the web.
By default, at the moment you're accessing the editor, the site gets automatically published.
We would forgive such a mistake in our critical SimpleSite review if they included a Site Setting to take it offline when editing, but that's not even there.
Simplicity: Is SimpleSite Easy to Use?
I know you've already got an answer to that since I've been mentioning it throughout this SimpleSite review. It's straightforward to use; the paramount focus is maximum usability.
Despite its shortcomings for people looking for a robust feature set, and advanced customization, this is an area SimpleSite holds its own.
Signing for an account is much easier than creating a Facebook account. While Alex (the set-up wizard) ensures you don't miss a step from there. Then there's a progress meter on the top right of the screen that helps you check your progress.
Here's the kicker.
SimpleSite has made their editor effortless to navigate through. The user-interface is so simplified such that you can edit your site on a mobile browser. No downloading an app or fiddling around with plugins.
If you're a beginner, this is a builder that matches your skills. All technical things are kept at bay with only a single and minimalist toolbar to use. You don't need any website building experience or any coding skills. In fact, there's nowhere you interact with code.
How about the editing experience?
Templates come with pre-filled content saving you editing time. You get quick-click functionality for editing templates, which is a time saver. Tools for adding new custom elements are easy to reach and simple to get to grips with.
Some of the things I noted that should get an improvement include:
The Editor interface – even though it's simplified, it looks dated, It should get a modern skin.
Site collaboration is not supported; it would be great to have it.
It's easy to switch your site's layout but not changing your SimpleSite template.
To add on, drag and drop functionality is great for beginners; it would be great if SimpleSite implements it.
SimpleSite Website Builder Review: Conclusion
As you've seen, it's a simple solution for getting a website, but the trade-offs are significant. The bar has been set too high by other builders in the market.
It would be hard to recommend SimpleSite for advanced users looking to set up serious business websites or complex ones.
But since it generally achieves what most of its customers expect of it, I wouldn't have a problem recommending it for beginners, anyone looking to sell a few items, and hobbyists. There many people who use SimpleSite and are very happy with what they get.
I almost forgot;
There are complaints on the internet about illegitimate charges by SimpleSite. So, beware of that and hold them accountable if it happens to you.
We've answered a few common questions about the SimpleSite website builder below
Here are direct links to other solid website building alternatives.