Wondering which company provides the best dedicated servers?
Looking for the best dedicated server hosting plan for your site?
In this article, we will help you overcome the challenge of choosing an excellent provider to get terrific uptime, fast loading speeds, great reliability, and top security features. Remember, you can create the best website, but if you're dedicated server hosting is unreliable, your site's success chances get dragged back.
The first step for getting a solid web host is comparing your options using information like the one in this piece. For each provider, we've provided information on their;
Top features and resources allocated
Pros and cons
Tools and services offered
Ease of use and simplicity of their platform
Customer support
Pricing
And more…….
But maybe you're curious; who's the top dedicated server hosting provider in this guide?
A2 Hosting is without a doubt the best, and here's why:
They offer lots of free security features
You get multiple speed up technologies
They have a smart notification system and 1-click installs
They provide lots of experienced admins oriented features
They offer excellent customer support with their "Guru Crew"
But that's not all, there's more in their specific review below
If you're wondering what other options you have for your web hosting needs, read further.
Top dedicated server providers in 2020

You've probably heard or seen HostGator somewhere. They are a very popular and well-recognized hosting company. It comes as no surprise; they provide high-quality services and very competitive pricing for their plans.
But is this value transferred to their dedicated server hosting services?
Pros
Unlimited bandwidth (within terms of service)
Fully managed and semi-managed servers
Unlimited databases
Both Windows and Linux based hosting
Fully redundant network
Free data migrations
Free SSLcertificate
Free 1st-year free domain on some specific annual plans.
Full root access
Custom configuration service available
SSD storage available with RAID-1 Configuration
Cons
They only do data migrations are only for fully managed plans
To get the low prices, commit for 3 years
Only 2 data centers in the US
Not very impressive loading speeds
The most affordable plan from HostGator comes with an Intel Xeon CPU with 4 cores 8 threads, 8 GB of memory, 1 TB HDD, 3 Dedicated IPv4 IPs, and unlimited bandwidth as long as you stick to their terms of service. They set their bandwidth cap at 10TB.
The only difference–for resources allocated–compared with the most expensive server, is that;
You're upgraded to a 1TB SSD
30GB of RAM
You get 8 cores 16 threads Xeon CPU.
Simplicity and Ease of Use
If you go with their fully managed plan, HostGator will carry out proactive system monitoring for you. They maintain the health, full functionality, security and network of your dedicated server. Besides, they also patch your website's software and implement updates for free.
Note
If you want server optimization and backups, they can do both for you as an optional service (paid).
With each Linux plan, you get a cPanel and WHM (Linux) to take care of your overall server management needs. If you are on a Windows server, you'll get a Plesk control panel and WebMatrix that enables you to manage your websites fast and easy.
The semi-managed option is for experienced webmasters; you get no control panel, only command-line power. Data migrations, backups, server management, and optimization all are your responsibility semi-managed plans.
HostGator has been very reliable over the years. They guarantee you a 99.99% uptime, which with our testing was 100%. The only downside with HostGator in terms of performance is that your website's visitors will get loading speeds that lag behind the industry averages. However, it is by a tiny percentage we founf out from our testing.
Security features you get include DDOS protection as well as IP-based firewalls that safeguard your server and give optimal website performance.
You can reach their support team through a toll-free phone or live chat. They are available 24/7/365 to provide server monitoring and technical support.
Loads of more information is available on their Knowledgebase; it has both video tutorials (400+) and articles solutions.
HostGator offers low-mid range pricing. The cheapest dedicated server from HostGator (Value Server) costs $119.00/month The Power Server costs $139.99 while the Enterprise Server costs $149.00/month.
Note
To get the above prices,you've got to pay for 3-years upfront , individual monthly prices might be higher. Also, all these prices rise with renewals.


A2 Hosting provides some of the very best dedicated server hosting services using their high-powered infrastructure. If you are looking for excellent server speeds and superb server performance, A2 hosting should be your first choice.
They have 4 data centers spread on different continents (3), globally which help in redundancy support and providing stable and reliable services. Despite them not being huge, they punch above their weight to give you exceptional services.
Pros
Fully managed hosting available
Full root access
Full root access
Fast server provisioning
Fast server provisioning
Cloudflare CDN
Best loading speeds
Up-to 10 Gb/s redundant network
30-day money-back guarantee
Very developer-friendly, over 13 OS options
Free SSL certificate (excluding unmanaged servers)
Free site migrations
Both Linux and Windows-based servers
Cons
Higher prices compared to other hosting services
No free cPanel included for unmanaged plans
Prices increase with renewals
A2 Hosting unmanaged plans have the lowest pricing. Unsurprisingly, they are harder to manage and are best suited for experienced admins and developers.
The cheapest plan (unmanaged), comes with an Intel Core i3 CPU with 2 Cores (3.1 GHz), 8 GB of RAM, 2X500 GB storage, 2 dedicated IPs,10 TB bandwidth and up-to10 Gb/s network speed.
Their high-end plan – well-featured – comes with 8+ Cores 2x Intel Xeon CPU at 2.1GHz base clock, 16 GB memory, 2X1000 GB storage, 20 TB bandwidth, and a free SSL certificate.
Simplicity and Ease of Use
You get Webuzo, a 1-click software installer for straightforward installation to get your server up fast. In addition, for every plan, you're offered a smart notification system for alerts when your server gets problems.
For Managed hosting–called HostGuard – A2 hosting take care of;
Installing security patches
Managing updates
Installing and upgrading all your core server software.
If you are an experienced site administrator, you can get unmanaged dedicated server plans which cost less and are still feature-rich. A2 Hosting provide you with SSH access to your server and offer multi-language support for programming languages such as PHP, Ruby on Rails and more.
Downside? They don't provide a free cPanel; you've got to purchase it.
A2 Hosting offers a 99.9% uptime guarantee.
They have the best loading speeds achieved by the use of server speed-up technologies which include optimized cPanel plugins such as
OPcache & Turbo cache–they improve the processing of PHP by 50 percent.
Cloudflare content delivery network (CDN)–its integration helps to compress and optimize your web objects, which boosts website performance significantly (up to 200%).
Memcached–it caches key MySQL data in memory allowing faster access and retrieval
Mod_pagespeed–optimizes your website's content for fast; loading.
SPDY &HTTP/2 – they improve your website page loading speed. In addition, they support both Websockets and Edge Side technology which further optimize your website's loading speeds.
Litespeed Server–although purchased, using it is much better than Apache for loading speeds.
Security features you get include
HackScan – scans and notifies you of any threats or viruses.
Free KernelCare–it provides and gets kernel updates every day without rebooting your server.
Reinforced DDoS Protection
Free SSL certificates except for unmanaged plans.
Their customer support team–dubbed the "Guru Crew"–is US based and responds fast and with accurate answers. Staff is available 24/7/365 for technical support, server, and security monitoring as well as hardware maintenance. You can reach them through email tickets, live Chat and also phone.
The cheapest plans – unmanaged dedicated servers – range between $99.59 and $248.99. All Managed servers and dedicated root servers cost $141.09 – $290.49.
You get an anytime money-back guarantee, but it only applies when you cancel it within the first 30 days. From there onwards, they use a pro-rating system.

Liquid Web–a major player who specializes only in VPS and dedicated hosting– provides top performance dedicated servers for top dollar. You get exceptional uptime, fast speeds as well as expedited and very helpful customer support. Below is more information on their dedicated hosting services.
Pros
Unmanaged, core managed, or fully managed options available.
Fast business-grade SSD storage in RAID configuration
Both IPMI access and full root access
Cloudflare CDN integration
Free SSL via Let's encrypt
Dual socket processors
Multiple data center choices (5)
Additional backup drives
Free migrations
No setup fees
Wide range of plans for different needs
Price-lock guarantee
Cons
Relatively high prices
No money-back guarantee
Additional hidden charges like paying for cPanel
Lower pricing requires an annual or 2 year's upfront payment
With the cheapest plan, Liquid Web gives you impressive features which include a CPU with 4 cores (3.9 GHz), 32 GB memory, 2×240 GB SSD Primary Disk, 1 TB SATA backup Disk,5 TB Bandwidth, and 250 GB Acronis Cyber Backup.
On the high end, you get a Windows or Linux server with 16 cores processor at3.7 GHz, 128 GB RAM, 4 x 480 GB SSD Primary Storage Hardware using RAID 10, 1 TB SATA Backup Space, 2 TB SATA Additional Storage, 1000 GB Acronis Cyber Backups and 15 TB of bandwidth.
Simplicity and Ease of Use
You can get an unmanaged, core managed, or fully managed dedicated hosting plan. With fully managed plans, you get server management help from their highly trained staff. They ensure that your web server, hardware, and even software is running optimally and at full functionality. Furthermore, any upgrades or updates will get carried out by this team. Proactive Management gets done for your network, security, and OS.
They have multiple management levels with panels such as Plesk, cPanel or Interworx.
For an unmanaged plan, you can choose from 4 operating systems. You will take care of your;
OS and software updates and patches
Managing your Apache webserver
External Migrations
Their core managed plan is free and you don't have to pay for the cPanel. You also get support from their team for;
OS and software updates and patches
Full Web Server Support
Security Enhancements
Support
All plans get System Level Health Monitoring and Graphing with monitoring alerts & notifications
Liquid Web claims to provide 100% Network and Power Uptime, which they manage solidly. They back this claim with a SLAs where you get compensated for any unplanned downtime.
Their loading speeds above the industry averages and are considerably fast compared to most hosting companies. The excellent speeds result from their server optimization by using an Nginx Server (faster than Apache)and Cloudflare CDN integration.
To keep your dedicated server secure, you get
Multi-level DDoS Protection
Encrypted backups
Complete personal data protection
ServerSecure advanced security (only for fully managed plans at no extra cost).
Customer support is a very important factor when selecting a hosting provider. Liquid Web puts great emphasis on providing you with heroic support.
They have a 59-second initial response guarantee for their phone and live chat support channels. If you use their helpdesk for contact, they will get back to you in 59 minutes. They have over 500 on-site hosting professionals. A Knowledgebase is also available for supplementary information.
Liquid web charges $119 for the cheapest dedicated server. The price can rise to $609/month for the most expensive server (Windows-based).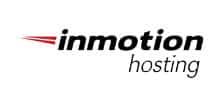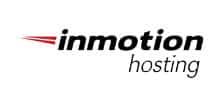 InMotion is another very reliable host, they offer rich feature plans for dedicated hosting. Only started in 2001, this company has made a name for itself because of its highly reliable and fast dedicated server hosting.
Pros
Up-to 15 free IP addresses
Multiple data centers
Tier 1 network with Gigabit uplink connection
No setup fees and free cPanels for all plans
Free site migration for managed dedicated hosting plans
Free SSL (HTTPS) using Auto SSL
Fully Customizable configurations option provided
Very fast SSD in RAID configuration for mirrored storage
Both single and dual CPU servers
Support from highly trained staff who offer ersonalized help to set up your server.
Both SSH and full root access
30-Day money-back Guarantee
Cons
Doesn't have Windows-based servers
Doesn't have Windows-based servers
The most affordable plan from InMotion comes with an Intel Xeon CPU with 4cores 4 threads (3.5GHz), 8GB DDR3 ECC memory, 500GB SSD or 1TB HDD, 5 free IPs, and 6TB bandwidth. Only the two cheapest plans have software RAID, the rest have hardware RAID to mirror your stored data and increase reliability.
Their most valuable plan gets you a Dual Intel Xeon CPU with 16 cores 32 threads (3.0Ghz), 64GB ECC DDR4 memory, 3 X 1TB SSD (Hardware RAID-5), 15TB bandwidth and 15 free IPs. If you require any hardware upgrade or replacement, it gets done within 2 hours.
Simplicity and Ease of Use
With their managed plans, you get both cPanel and WHM with very easy-to-use interfaces for easy management at no extra cost. You have access and can do quick installs of WordPress Joomla!, Magento, Drupal, MediaWiki, OpenCart, Prestashop, scripts and other apps using your control panel.
Right off the bat, you get a 1 on 1 dedicated assistant to help you set up your server. Their managed services include.
Free server management
Optimizations(website caching)
Free automated security updates
Free app installations and setup of your email server.
With their Launch Assist feature, you're provided free support for easy data migrations; it's available for all plans. They also support 1-click installs using Softaculous, but it's a paid option ($5/month)
You also get a LAMP stack pre-installed with your server. Kernel updates have zero downtimes and are you don't have to reboot (KernelCare feature)
The platform has developer-friendly features, too. Programming languages like PHP, Ruby on Rails, scripting languages (PERL and Python) and Database languages (PostgreSQL, MySQL) get support on their platform. You also get Git and a command-line environment.
InMotion makes your site always accessible online with 99.999% network uptime. Their server speeds are impressive for both global and US-based customers.
They make their loading speeds fast through SSD Caching and use of HTTP Accelerators such as Varnish, Memcached and an NGINX server. If you want installation for other speed up plugins, they offer you free staff support.
InMotion provides strong multi-layer security with features such as
HIDS Security (Host Intrusion Detection)
Auto-Updates & Corero DDoS protection
The InMotion staff have undergone 160hrs of training and can answer your simple question or technical server management related questions.
The team is US-based, available 24/7 and has phone, live chat, Skype, email, plus tickets support channels. You can also get extra help from users on their support center forum and their splendid Knowledgebase.
InMotion offers managed 6 managed dedicated hosting plans which cost between $105.69 and $529.49/month. Their bare metal dedicated servers' plans (6) are much cheaper. They cost between $75.69 and $489.49.
They back all plans with a 100% 30-day money-back guarantee.


HostWinds not only offers great dedicated server hosting, but they also charge very affordable rates. If you're looking for both high performance and want to stick to a tight budget, they are a great option.
But do they compromise on the features for such low-cost pricing?
How do they compare to the other expensive options reviewed above?
Well, let's find out
Pros
RAID 0 to RAID 60 backup support
Option for customizing your server configuration
Many global data center locations
Great fully managed support
Over 8 IP addresses for all plans
Highly redundant high-quality networks
1 Gbps network link
Nightly backups
Both Linux- or Windows-based hosting
Full free database management
Free website transfers (no downtime)
Cons
Complicated refund policy
Windows servers are not available for all plans
No unmanaged dedicated servers
Limited Dedicated server plans
HostWinds low cost dedicated server that's fully managed comes a 4 cores MultiThreaded processor running at 3.5 GHz. In addition, you get 1TB HDD, 8GB RAM, 8 IP addresses, 10TB outbound bandwidth, and 1 Gbps network speed.
If you want a high-performance server for unique needs, you can configure the resources you want. They support up to 128 IPs, unmetered bandwidth and 16 GB memory.
Simplicity and Ease of Use
HostWinds have a very easy-to-use platform. You get an intuitive cPanel for managing your server, a free, straightforward drag-and-drop website builder and Softaculous. Softaculous helps with 1-click installs of popular software such as WordPress, MediaWiki, PrestaShop,
All their plans get full managed support services for free. Their server Monitoring add-on–costs $1.50/month.- will monitor your servers round the clock and create automatic support tickets when it detects problems.
Hostwinds guarantees 99.9999% Uptime. They've implemented thorough redundancy at different levels, ensuring downtime gets minimized.
You get blazing fast hosting speeds made possible through
Fast SSD Drives
Litespeed Web server that's optimized for speed
Route optimized networking
Providing easy access to Cloudflare's CDN
Implementation of the latest versions of PHP
Windspeed service–Optimizes you server for top performance at $40/month
Security features include
Windshield Hardening Service–Their staff carry out security audits and install firewalls on your server. This server hardening helps to safeguard your server against various online threats. However, this service is optional and costs $25/month.
HostWind's Virtual Private Network (VPN) network–protects your identity information as well as blocks third-party tracking
Free private SSL certificates,
You can reach HostWinds customer support team–available 24/7 – through phone, live chat, and support tickets. Alternative sources of information include their community forum and knowledge base.
The cheapest dedicated server from HostWinds cost only $79.50.Their most expensive pre-configured server costs $200.If you go for a custom configuration, the price can increase to $900/month depending on your selected resources.
As we've seen, the difference between the dedicated server providers above is minimal. It's important to know which features are the top of your priorities and make your choice using them. Since this guide included only the best providers, you can't go wrong with any of them.
From the dedicated server providers reviewed above, who do you think offers the best services? Who will you go with? What are your reasons?
Share with us in the comments section below.