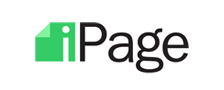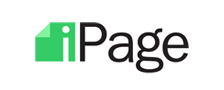 If you are looking for the best and most detailed iPage review; one that will inform you about everything related to their services, do not even bother opening another tab. You'll get impressed by the level of research and details we've included in this article.
Best part?
Instead of hiding some of the best details deep in the article, here's a quick overview with some of the best aspects and features you'll find in this iPage hosting review.
First, iPage has a great up-time that enables you worry-free hosting. Second, they offer lots of great free features – $500 worth – and the best tools for security. Yes, imagine SiteLock Premium gets provided for free. Lastly, one of the best parts; they have some fantastic pricing for shared hosting (only $1.99/month). As iPage advertises, you "Get more for less with iPage."
Exciting stuff, right?
But are there any significant flaws, compromises, or hidden conditions lurking under such an excellent pricing and powerful first impression?
With such a cheap hosting, it raises some questions like the ones above; I bet you now got several of them. If you are a small business owner, or anyone looking to host on iPage's platform, I recommend you to continue reading to get all the facts before deciding if you should or shouldn't pull the trigger.
So let's fire away..
iPage was founded in 1998 – that's almost 20 years' experience in web hosting – by Thomas Gorny as a full hosting service provider. Their headquarters are in Burlington, Massachusetts, and they have 2 data centers in the U.S.
They are currently hosting 1 million-plus websites on their infrastructure despite not doing heavy advertising like Godaddy and HostGator. That's impressive if you ask me; they must be doing something right.
In 2009, iPage was acquired by the Endurance International Group (EIG). Did this breathe new life into this veteran company and enable them to adapt and compete with the new hosts on the block like GreenGeeks and Interserver?
I would say it was a double-edged sword. On one hand, iPage got experienced management and access to a large pool of funds. On the flip side, they are answering to shareholders who are more interested in big profits which leads to cost-cutting measures.
A good example:
iPage used to buy Renewable Energy Certificates (REC) to offset energy use by 200%. However, from 2019 their Green Certificated page vanished out of thin air and they are no longer on the EPA green power partners list. Cost-cutting it is.
This shouldn't affect you if your goals aren't tied to green eco-friendly hosting. What's important for your relationship with them as a customer; they have a A+ Better Business Bureau Rating which is quite good.
What's Included in This iPage Review?
We've included details on all of their hosting plans, domain services, ecommerce, and email support, infrastructure, and more.
Here are the other essential areas we've looked at and why they are important:
Performance and Reliability – it goes without saying speed and up-time are extremely important for your site to succeed.
Customer Support – will iPage's team be available for you when everything is going haywire?
Features – What free features do you get? Do you get free Domains, SSL certificates, Cloudflare CDN and free website migration?
Pricing and Refunds – How much would it cost for you to host on iPage? Do you get your money back if you are unsatisfied? What are the conditions?
Ease of Use – How easy is it to get your site running on iPage as well as use their tools?
Developer tools – the tools, features and support those more experienced with hosting and coding get.
Later in this article, there's an FAQ section with most common questions we get about iPage.
You can review the advantages and disadvantages of hosting with iPage below to get a feel of what to expect.
Pros
Free domain registration and transfer
Free Enhanced Security Suite ($100 Value)
Low cost shared hosting plan
Unlimited domains under one hosting account allowed
Free SSL certificate
Impressive uptime
Free site builder
30-day money-back guarantee
Free Marketing credits
Site Traffic Statistics for SEO optimization included
Free $500 Worth of Extras
Nightly backups and restores supported
All plans are Ecommerce ready
Cons
No cPanel for shared hosting
Limited variety of plans
No longer green hosting
Unstable and comparatively slow loading speeds
Expensive backup restorations and migration service
Strongly upsells add-ons
Increases prices significantly during renewal prices
Only 2 U.S. datacenters
Limited developer tools
As you can see, when compared to the rest of the industry, there are lots of missing features, but is it okay for that cheap of a price?
Let's take a look…
Hosting Services Offered By iPage Hosting
iPage offers shared web hosting, VPS, and dedicated servers. They support hosting many different applications on their hosting platform.
In shared website hosting, your account and website get hosted on a server environment where there are no dedicated resources. It's usually enough for anyone just starting out or looking for super cheap hosting.
In this category, iPage offers only a single plan.
No kidding.
Is it good or bad?
If you're looking for variety, this is not convenient, but if you view this from another perspective, a single plan could be good for you. It's a simple and straightforward plan, it's not like they are playing chess with you in terms of resources for different pricing. People who find it hard to choose between many options love this.
What's more? It's their main focus which means:
They ensure it works flawless and performance is consistent
You get the best of goodies and freebies with it
Some of those provided include a free domain for your first year, a SSL certificate, Site Analytics tool, Free Cloud Storage (1GB), nightly backups, and scalable bandwidth. The unlimited features you get are emails, disk storage space, domains (websites) as well as MySQL databases.
What is scalable bandwidth according to iPage?
It's an indirect number that sets rough limits to give you an estimate of the allowed bandwidth you should expect. iPage claims "more than 99.95 percent" of their client don't even exceed it. If you do exceed they work to help you transition to a more capable hosting plan.
This plan is a lean beast that's better-featured than some of the higher-priced plans from the competition. Very few entry-level plans support unlimited website hosting, just make sure you don't exceed resources past their terms of service.
WordPress hosting enables you to get the best WordPress support and you will be provided optimizations that help your site perform better than on regular shared hosting.
There are two plans for WordPress hosting: W.P. Starter and W.P. Essential plan. Both have unlimited bandwidth and storage. Some benefits specific to W.P. Essential plan include automatic malware removal, custom SiteLock security suite, and expert WordPress support.
Pro Tip
With the custom SiteLock that you get with W.P. Essential, you can set up a SiteLock security badge on your site, access site statistics using its dashboard and through 'SiteLock911' service, you get a security professional to help you clean your site after a hack.
Here are some of the other advantages of going with their WordPress plans
Free WordPress site building tools, i.e. an AI-powered website builder and a 1-click installer for WordPress and WooCommerce.
Access to free pre-installed themes and plug-ins (Jetpack plugin) to improve WordPress functionality.
1,000s of free templates for WordPress.
2.5x better Loading speed optimization for WordPress (W3 Total Cache).
A fully customized WordPress control panel.
$200 worth of Google and Bing ad credits ($100 each).
Beware
They put ads right into your WordPress interface as well, although that's something you can get rid of after the initial setup.
Surprisingly, iPage's VPS and dedicated server plans are hardly advertised, even locating them on the site takes some time on your initial visit.
Their VPS plans have more customizable options that give you more freedom (root access), resources, and unique features like dedicated I.P.s, and a free cPanel.
Apart from an additional free 1st year domain and SSL certificate, there are no other freebies.
Here are the resources you get with each VPS plan:
Basic: 1 core, 2GB RAM, 30GB storage, 1 IP and 1TB bandwidth ,
Business: 2 cores, 4GB RAM, 90GB storage, 2 IPs and 3TB bandwidth
Optimum: 4 cores, 8GB RAM, 120GB storage, 2 IPs and 4TB bandwidth.
All plans are Linux based and use CentOS 6.4. Their managed support ensures that their expert team handles all the extra techy stuff for you.
If you are looking for the pinnacle of website hosting, iPage has 3 dedicated server plans to meet your needs. The plans have seamless cloud-like flexibility that allows you to grow and get the resources you want when you want. Your server gets instantly provisioned if you're migrating from other hosts or upgrading from their VPS plans.
Similar features – like their VPS – include a free domain and cPanel are provided.
Here's how the plans break down:
Startup Plan: 2 cores, 4GB RAM, 500GB storage, 3 IPs and 5TB bandwidth.
Professional: 4 cores, 8GB RAM, 1TB storage, 4 IPs and 10TB bandwidth
Enterprise: 4 cores, 16GB RAM, 1TB storage, 5 IPs and 15TB bandwidth.
Apart from WordPress, iPage provides ample support for various apps and software. Be it CMSs (content management systems) or photo gallery apps. You can install the ones below and more using their free 1-click installer:
CMSs – WordPress, Joomla!, Drupal,
Blogs – b2evolution, PixelPost,
Forums – SMF, phpBB, Gbook,
Photo galleries – ZenPhoto, Gallery2.
Website Design And Marketing Services
With the website builder provided, you are limited in the number of pages you can build and functionality you can add. However, don't fret, iPage has a premium website building service for those looking for stunning, professional looking responsive (mobile friendly) sites.
But that's not all, they also have marketing services to help you increase traffic to your site or online store.
Marketing services cover:
Search engine optimization (SEO) – they help you tweak and implement a myriad of best practices to get favourable results on different search engines.
Pay-per-click advertising (PPC) – They help you optimize your PPC campaign to get the most out of your marketing budget in order to reach a target audience that converts. You will get a monthly review to show you the progress and success of your campaigns.
The free RoundCube unlimited email hosting (within TOS) is great for the shared plan, but what email features are supported?
You can customize your email accounts ([email protected]) to look professional to your clients.
WebMail support enables you to check your emails securely on any device.
Email forwarding and Auto-Responder functionalities are enabled and unlimited.
Your emails are secured with Customizable Spam Filters with Virus checking ability.
POP3/IMAP protocols that help with synchronization of your emails on all your devices.
Note
Unlimited emails are impossible. Since servers are physical equipment. What you get from iPage as stated in their terms of service is 500MB email storage or 10,000 email messages (whichever comes first).
If you want a premium email service, iPage also supports Google GSuite (paid) email integration which has better email features like online cloud storage, calendars, video meetings, instant messaging, video chat and more.
For a domain, you don't have to go to popular registrars like GoDaddy, iPage provides domains with over 300 different extensions. All plans get a free domain for the first year, but you've got to pay for subsequent renewals. The missing feature is privacy protection which hosts like DreamHost provide for free. However, you can buy it as an add-on to keep spammers at bay. Without it, your information and contact details appear on the WHOIS database.
Another feature supported is Automatic renewals for all domains purchased and transferred to iPage. It helps to safeguard your domain name from getting snatched when it expires. iPage sends you reminder emails from 30 days prior to the renewal. You can cancel the automatic renewals if you prefer, which will require manual renewals in the future. You just log in to your iPage account, click on the "Domain Central" section, and follow instructions provided.
Caution
There is a 45 day redemption period if you forget to renew. But if someone else purchases the domain name in this period you will get charged $160 for redemption. Past the 45 day period the domain is unredeemable.
Best domain feature?
You can host unlimited domains and subdomains domains under 1 hosting account. For those who resell domains, I bet you're smiling, you can park as many as you want.
When it comes to ecommerce support, you won't find iPage lacking. First their site builder supports building ecommerce sites. You can do 1-click installations for various carts and ecommerce platforms such as OSCommerce, AgoraCart, TomatoCart, Zen Cart, OpenCart, and PrestaShop.
A Free Shopsite Store is also provided.
To sweeten the deal, you're additionally given the nice marketing perks we mentioned earlier, $100 worth for both Google and Bing advertising. Site Analytics provided can help you optimize your marketing strategy too,
In terms of payments, you are covered with PayPal integration included. Security is covered by the SSL certificate and other general security features we'll talk about later in this article.
Pro Tip
The missing features are PCI compliance and a dedicated I.P. with the shared plans, but you can get that with their VPS plans.
After being acquired by EIG, iPage has improved and invested in World-class technology. They have 2 strategically placed data centers in Boston and Waltham, USA.
Their data centers use Cisco routers. To ensure fast connectivity and reduce latency, their networks feature multiple Gigabit fiber-optic connections (diverse backbones) i.e. T&T's Global Crossing and Cable & Wireless OC48 / OC192 Global I.P. backbones. This ensures high redundancy as well as providing ample bandwidth to all hosting accounts on their infrastructure.
Reliability and speed of their services is also improved by using of mirrored storage (SAN storage for VPS) and load-balanced servers.
Other features implemented in their data center locations are:
24 hours on-site guards and CCTV security,
UPS power backup & generators,
Redundant routers using BGP4 protocol.
If you know what you're doing, setting up your account and everything for your website takes up to 30 minutes. They offer an on-boarding process where simple setup wizards simplify the process of setting up your website.
If you've got other things to take care of, you will be glad to know they've got managed support done by their expert technicians.
Beginner webmasters and anyone new to web hosting is welcomed with the following ease of use tools:
A simple to use hosting dashboard.
A free website builder. You either get a drag-and-drop website builder by CM4All (Mobile optimized and limited to 6 pages only) or a super easy and intuitive Weebly website builder.
A beginner-friendly custom vDeck panel for preforming file, billing, site management and more.
1-Click App Installer and access to MOJO marketplace with lots of free apps to choose from.
A free cPanel for VPS and dedicated plans.
WordPress Sandbox – a site staging environment- for testing website changes before pushing them to the live version.
Basic Google Analytics Integration on your dashboard for visitor statistics. You can also choose between Webalizer and AWStats.
Domain migration – unfortunately only for .com, .net, .tech. space, .online, .website, .store, .site, .club, .us, .biz, .info, .me, .co and .org domains extensions.
Does iPage offer free migration?
Despite many providers offering free site migration for websites to attract customers, iPage doesn't. Then you'll have to pony up an exorbitant $150.
Developer Friendly Features
Some of the features implemented and supported by iPage for developers include:
Pre-installed scripts and programming languages – PHP5/Perl/Python
File Manager for File transfers without needing FTP client
Custom Error Pages
As you can see, developer support is very limited as mentioned in their cons.
Only VPS and dedicated servers use CentOS 6.4, where you get optional root access and freedom to do what you want.
Note
There's no PHP 7 support, only older versions that can be vulnerable and lack the best speeds improvements.
Performance and Reliability
iPage's site loading speeds are not particularly fast, even if your visitors are located in the US. They are a bit of a slouch in this area when compared to other hosts which, maybe, is because of the failure to implement speed up features like:
SSD storage
Having latest PHP- that's PHP 7 and above – as well as HTTP/2 enabled,
Lack of Cloudflare CDN integration,
Lack of custom caching plug-ins and databases optimizations.
There is not much you can do from your end to salvage the situation, so if you prioritize speed, you should probably look elsewhere.
Why is Page Speed crucial? It's a factor in Google Search Result ranking and generally, if your website loads slow, you lose visitors. Mobile users won't even bother with your site.
iPage's up-time is good but we wouldn't say it is among the best. They've implemented 24/7 network monitoring to ensure their servers are up and performing optimally. They promise your site will be up 99.9% but there is no compensation for breach of this up-time percentage.
But I guess you get what you paid for and considering their pricing for shared plans, I would say it's okay for the price.
Despite having a low cost shared plan and having shortcomings' in performance, iPage Security features are super solid, they've made no compromises here. Your account and website(s) are secure. You get high-security protocols and standards with some robust security tools available at no extra fee.
They have even included in a Enhanced Security Suite (worth $100) with Premium SiteLock Security tool.
It takes care of:
Strengthening firewalls
Malware scanning and removal
Providing DDoS protection
What's more? It can even help your site or IPs get unlisted from blacklist.
In terms of back up, free daily backups (up-to 2 weeks) are implemented but there's a catch. Restores cost up-to $150.
Extra security tip
Always log out of your iPage account; they do not terminate inactive user sessions.
iPage offers 24/7 phone and live chat support, as well as access to a ticketing system via their Online Help Center. In addition to these, there are step-by-step tutorials on their Knowledge base that you can read.
Note
The phone support has a toll-free number but only for US-based customers.
Is the customer support high quality?
Not really, support got outsourced after being purchased by EIG. Often you will get in contact with agents who do not sound well trained or motivated. If you have a really technical issue, it can only be responded later via email.
You will also notice, they aren't much interested in getting to the bottom of your issues, which can be disappointing if you are paying the big bucks for a VPS or a dedicated server.
As previously mentioned, iPage shared hosting plan has a rock-bottom $1.99/month cost with three full years of upfront payment. Notably, there's no monthly billing for this shared plan but it's available for the rest of the plans.
The best monthly pricing you can get with discounts for the rest of the plans are as indicated below:
WP Starter – $3.75/month
WP Essential – $6.95/month
Basic Plan – $19.99/month
Business Plan – $47.99/month
Optimum Plan – $79.99/month
Startup – $119.99/month
Professional – $151.99/month
Enterprise – $191.99/month
Pro Tip
While iPage has a reputation for being a low-cost web hosting provider, their VPS and dedicated plans are not necessarily cheaper than other web hosts on the market. Their VPS services are priced about the same or even higher than some other well-known hosting providers.
Their highly discounted fees are only for the initial plans and require at least a full year's commitment. Renewals get hiked; back to regular prices. Another thing to note is the automatic renewals – mentioned above – without notice.
iPage is confident about the services and quality they offer, that's why they aren't afraid to offer you a 30-day money-back guarantee. As you know, with such policies, there are conditions. We've dug deeper and read the fine print; below we've simplified the information we uncovered.
You are eligible if:
If you haven't owned an account with iPage before
Make a request by contacting their billing team by calling them or via live chat (subject to verification of ownership of your account)
You made your payment via PayPal or a credit card
To add on to that, there are more conditions likely to leave a sour taste on your mouth. They aren't limited to iPage, most of the other site hosting providers have such conditions in their policies.
First, if you benefited from the free domain provided for your initial hosting year and wish to keep it, its value gets deducted from your refund.
Second, the refund doesn't include any domain registration payment, setup fees, or any payments for additional services.
The single thing we liked about their refund policy is that refund gets processed within 48 hours. That's amazing considering there are hosts who take up to 90 days to refund you.
iPage Hosting Review Conclusion
So, do we recommend iPage?
Honestly, there is no clear answer to this question. It depends on what you are looking for. As you know, the super cheap hosting that iPage provides doesn't come with outstanding support and the best quality in terms of speed and up-time.
It's up to you to determine if the price provides the value and features you require. If you are on a tight budget then iPage is a great choice.
When it comes to both their VPS and their dedicated servers, we didn't find excellent value in them. There are better options out there by DreamHost, HostGator and BlueHost.
How has your experience with iPage been? Let us know in the comments.